Gregor Hildebrandt: A Blink of an Eye and the Years are Behind Us
29. September 2022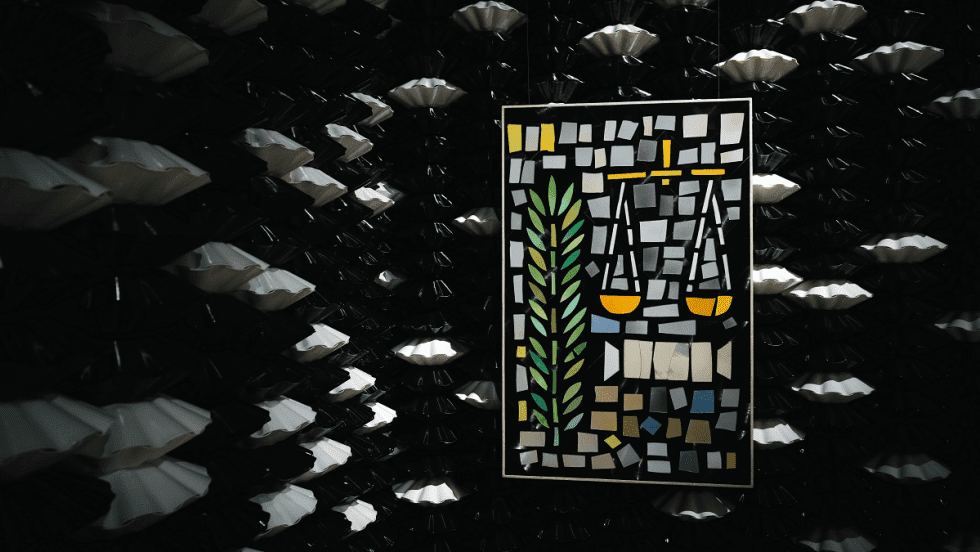 Gregor Hildebrandt's largest exhibition to date, covering more than 20 years of his practice, inaugurates a programme of solo exhibitions by major living artists presented at Kunsthalle Praha. Working mainly with analogue sound storage mediums, the German artist creates sculptures, installations, and paintings with materials such as compression moulded vinyl, audiotapes on canvas or cassette shells. Hildebrandt's work makes formal references to Minimalism and Abstract expressionism, it is also nourished by a multitude of literary, cinematographic, musical and architectural inspirations. These cultural sources trigger both collective and personal memories.
Including iconic works, less known pieces, and site-specific installations, A Blink of an Eye and the Years Are Behind Us: Gregor Hildebrandt aims to bring a sense of the Berlin-based artist's universe to Prague through an ongoing programme featuring Hildebrandt's guests. Thus, the exhibition will have a performative character, with Kunsthalle Praha's exhibition spaces transformed, once in a while, into a venue for concerts and events.
GREGOR HILDEBRANDT
A Blink of an Eye and the Years are Behind Us
Ein Wimpernschlag und hinter uns die Jahre
Jedno mávnutí řas, a za námi jsou léta

29/9 2022—13/2 2023
Curator: Christelle Havranek
As an artist who suggests but never reveals, Hildebrandt plays with secrecy and unpredictability, preferring to trust his audience's capacity for imagination and ability to make their own references. In this sense, he regards the viewer as the co-creator of his work, and he here invites us to join him in rediscovering the years behind us* in the largest retrospective dedicated to his art so far.
Hildebrandt's work makes formal references to Minimalism and Abstract Expressionism, and it is also nourished by a multitude of literary, cinematographic, musical and architectural influences. He uses these cultural sources to trigger both collective and personal memories. Working mainly with analogue sound storage mediums, the German artist first started using audio cassette tapes in his paintings in the late 1990s, and in the 2000s he became interested in other recording media: VHS tapes and vinyl records. This choice of medium reflects Hildebrandt's intense love of music, and although it accompanies him at every stage of the artistic process, never does a sound emanate from his works. Instead, sound and lyrics are embedded in the materials themselves, existing only implicitly through titles that inform us partially about their nature.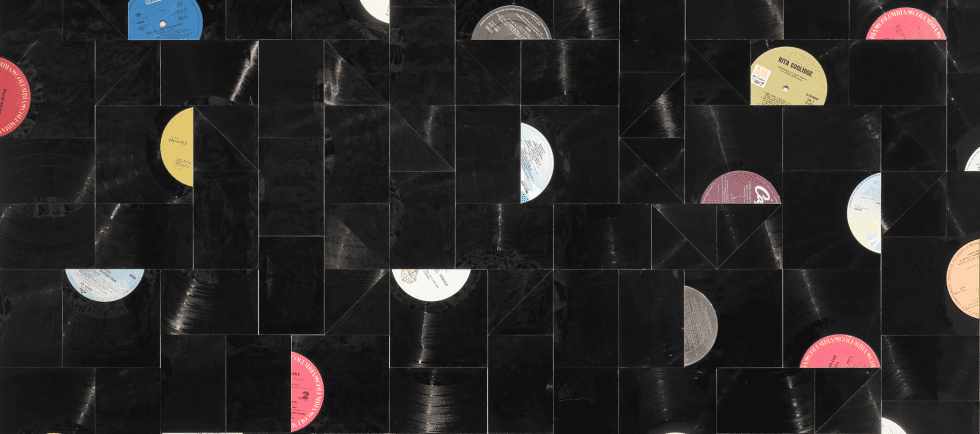 The juxtaposition of silence and sound is one of many alternating opposites that permeate Hildebrandt's oeuvre, encompassing black and white, the visible and the invisible, sadness and joy. The distortion and dissection that his materials undergo is belied by their reflective, gleaming properties. At first glance, his paintings and installations look like beautiful surfaces that are smooth and dense. However, as one moves closer, the pictorial materials reveal their complexity.

Hildebrandt conceives his exhibitions in the same way as he does his paintings: according to the technique of collage. Through this he creates enveloping environments in which objects and architectural elements merge, as can be seen in Galleries 1 and 2, which hold large installations that alter their original spaces. Drawing the viewer into the artist's idiosyncratic world, these installations are punctuated with numerous assemblages, paintings and sculptures—iconic, lesser known, new, or specially created for the exhibition.
No glimpse into Hildebrandt's world would be complete without acknowledging the broader artistic network that he facilitates and takes part in. Since 2017, Hildebrandt has been inviting friends - artists and non-artists alike - to show their creations, collections, and archives in a dedicated exhibition space called Grzegorzki Shows. This small space, once a gatekeeper's house in his studio building, has been identically reproduced at Kunsthalle Praha complete with green linoleum floors and pink neon sign. Over the course of the exhibition, a selection of 'shows' that Hildebrandt previously curated will be reproduced as sub-exhibitions in the space. Additionally, Hildebrandt will invite bands to perform at Kunsthalle Praha from Grzegorzki Records.**
Robert Filliou's famous expression, 'art is what makes life more interesting than art', could be Hildebrandt's mantra: one idea leading to another, one project generating the next, all his works forming an uninterrupted, endless body of work inspired by everything that inhabits his existence. Both convivial and cryptic, this exhibition is the first to comprehensively introduce the art of Gregor Hildebrandt, bringing his friends along at the same time.
— Christelle Havranek, Chief Curator of Kunsthalle Praha
*The exhibition title is inspired by one of Goethe's poems.

**Grzegorzki Records is an independent label that was created by Gregor Hildebrandt and his partner Alicja Kwade in Berlin in 2018. It promotes and distributes the music of German indie bands.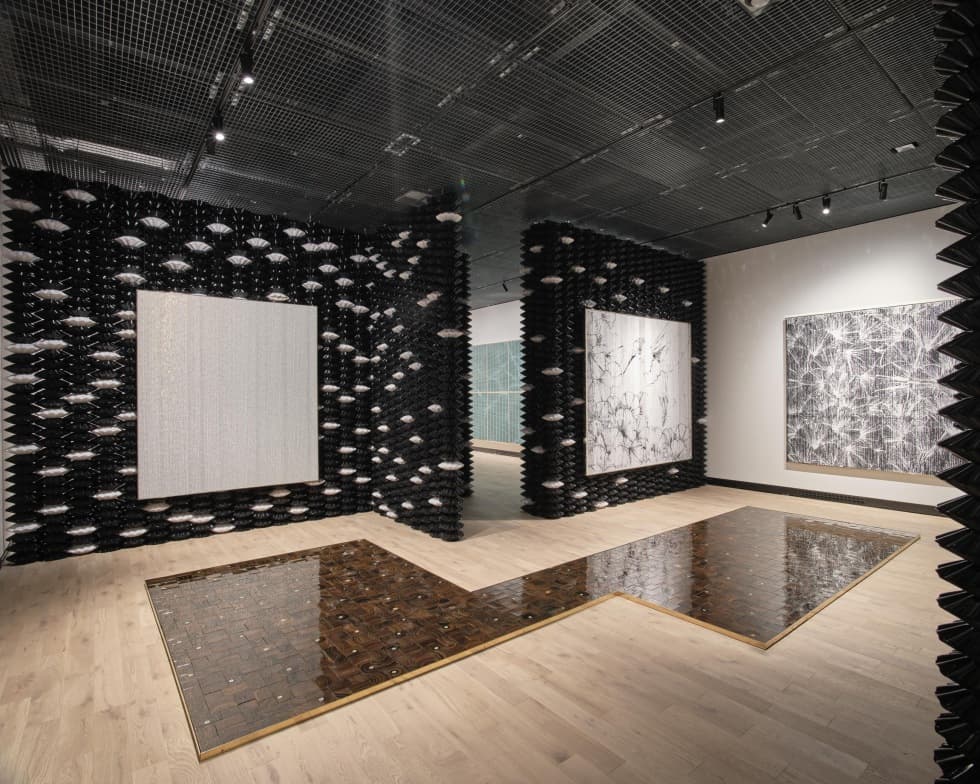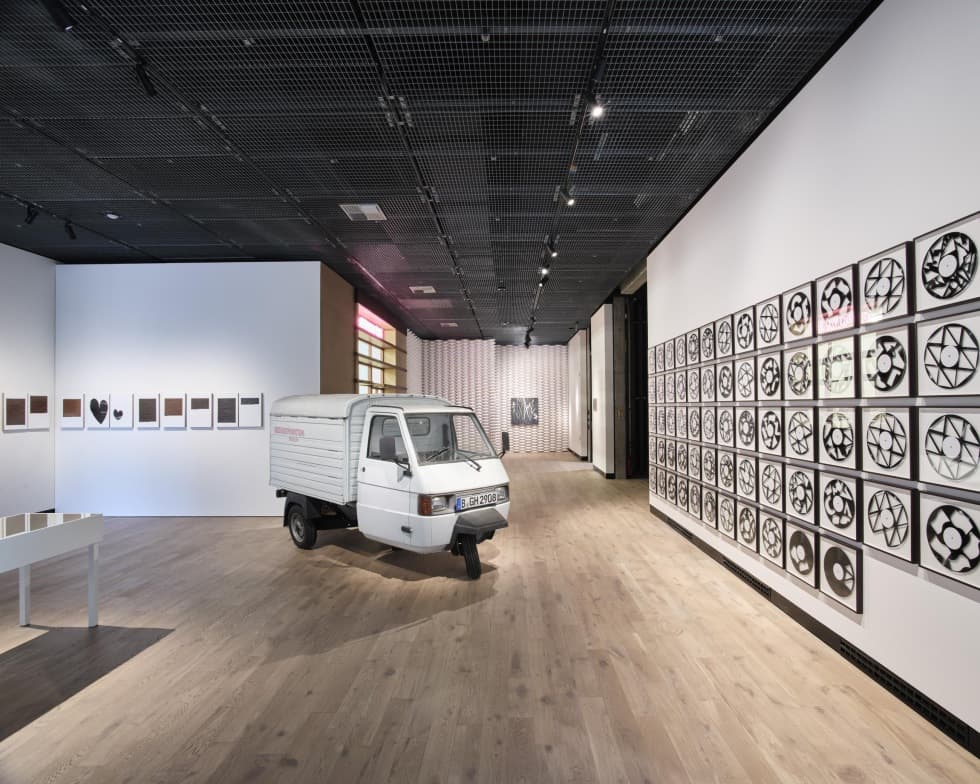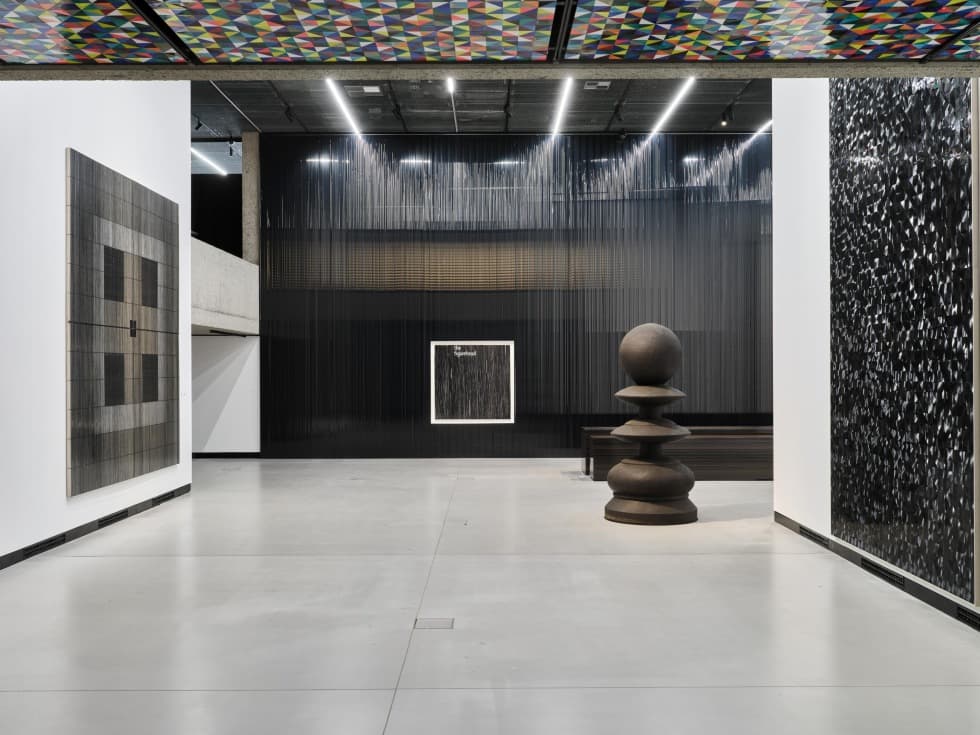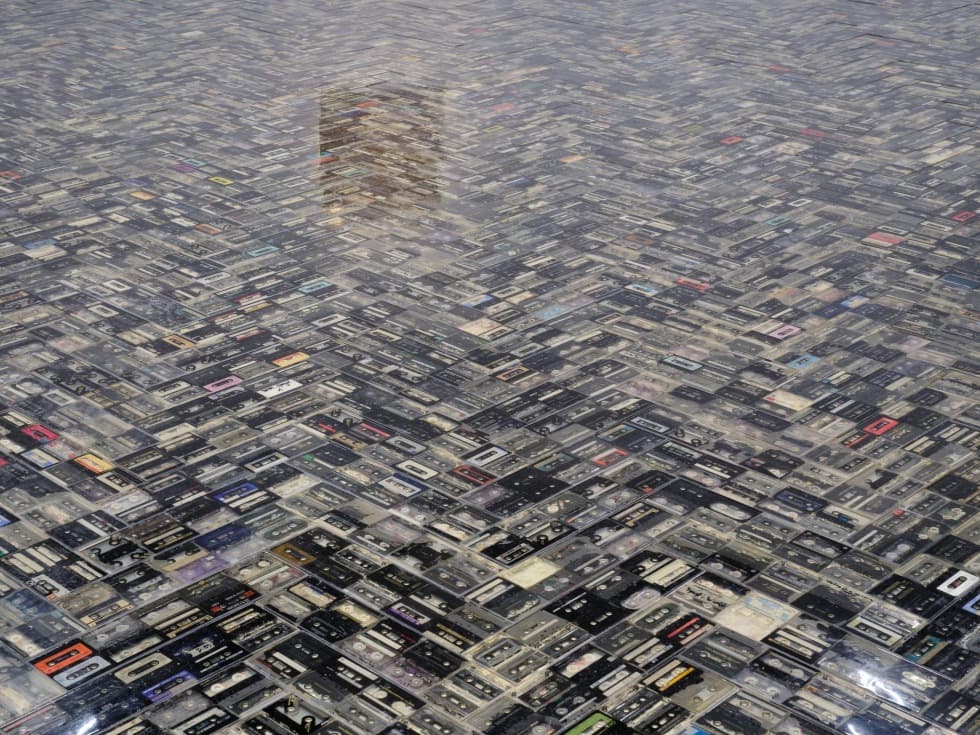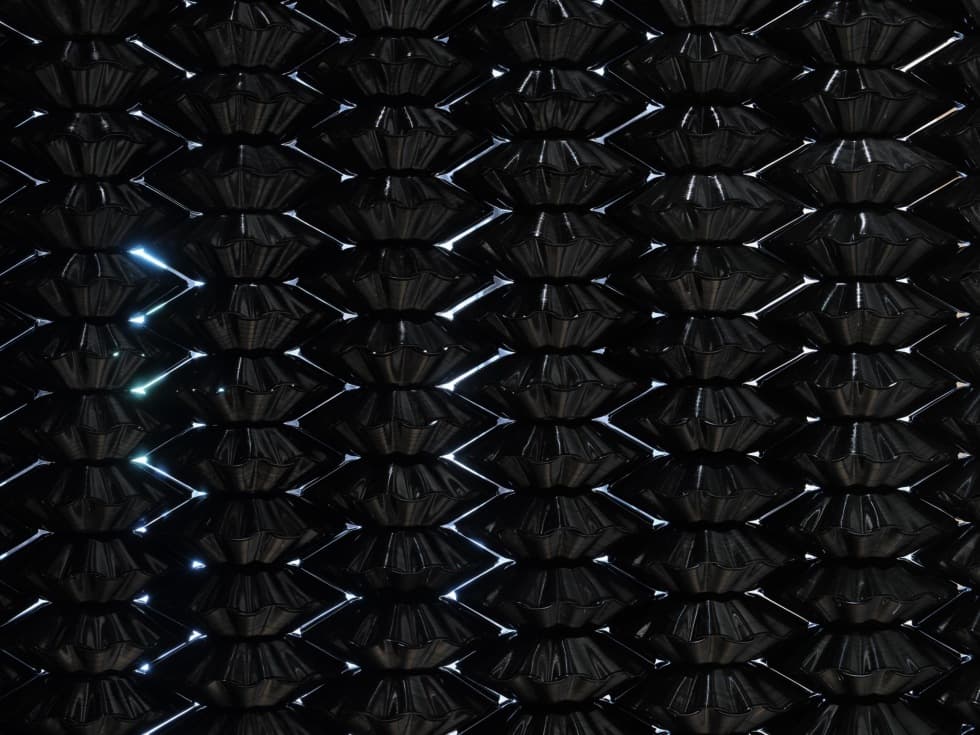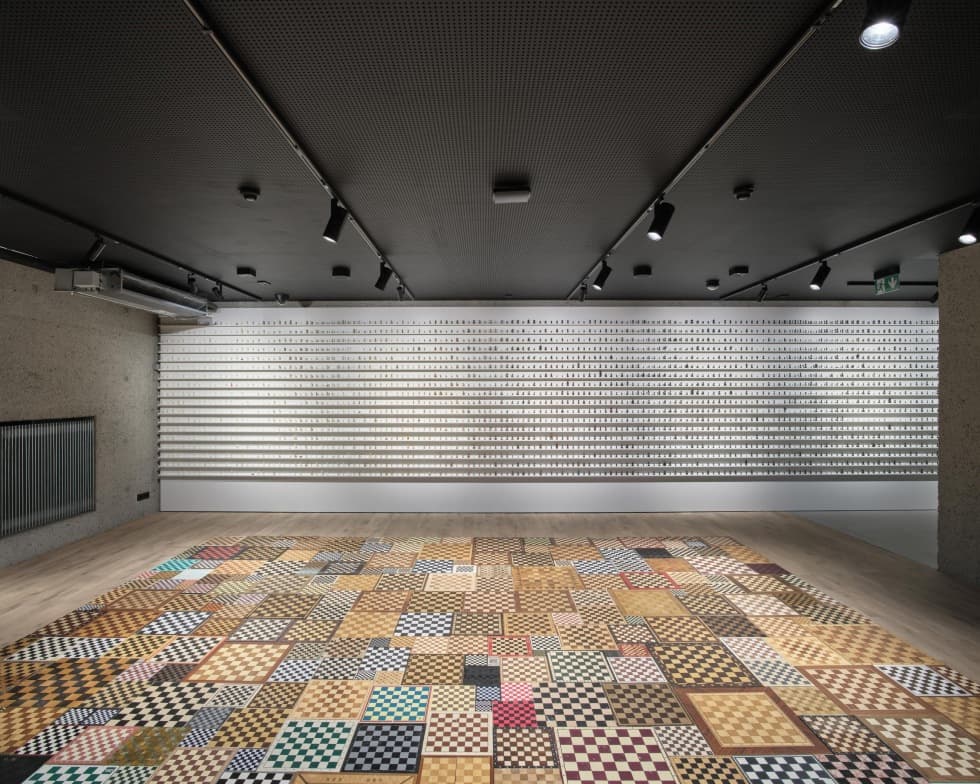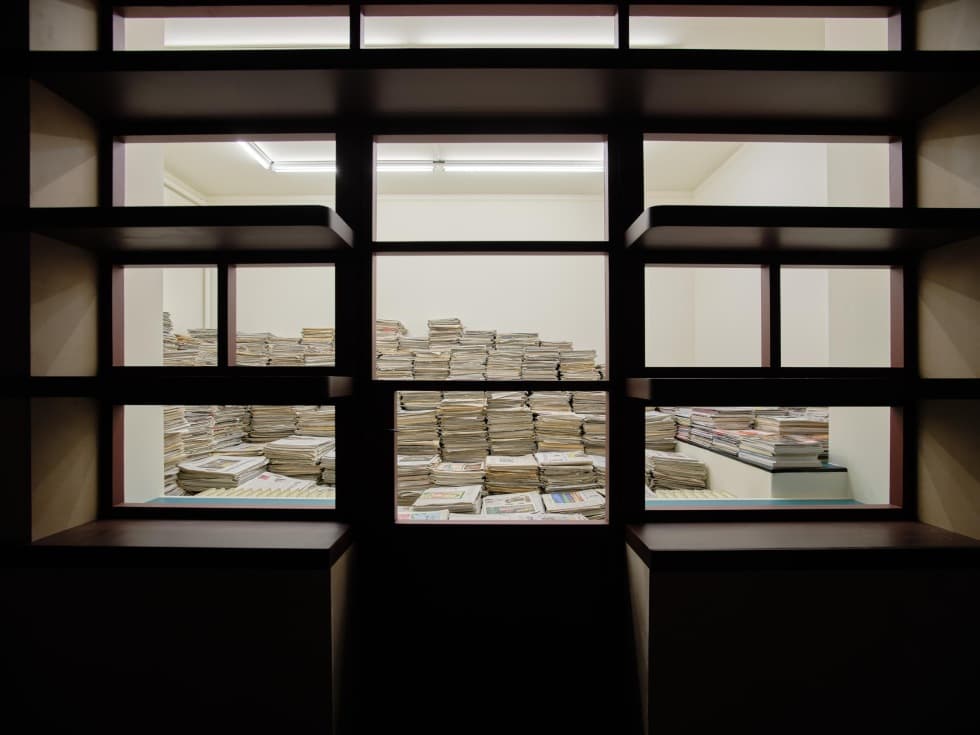 Gregor Hildebrandt was born in Bad Homburg, Germany, in 1974. He currently lives and works in Berlin. He is professor for Painting and Graphics at the Academy of Fine Arts in Munich since 2015.
Hildebrandt's solo exhibitions include Im Sturz durch Raum und Zeit, Mies van der Rohe Haus, Berlin (2021); Luft in allen Zimmern, Kunsthalle G2, Leipzig (2020); Der Raum ist die Miete, Almine Rech, Brussels (2019); Tönend hallt die Jugend, Kunsthalle Recklinghausen, Recklinghausen (2018); In meiner Wohnung gibt es viele Zimmer, Galerie Perrotin, New York (2018); Ein Zimmer im Raum, Wentrup, Berlin (2018); Urlaub im Urban, Künstlerhaus Bethanien, Berlin (2016); Sterne Streifen die Fluten, Saarland Museum, Saarbrücken, Germany (2015); Front Room, Contemporary Art Museum, St. Louis, USA (2008).
His most recent group exhibitions include L'Année dernière à Malmaison, Atelierele Malmaison, Bucharest (2022); Blanc de Blancs, Villa Schöningen, Potsdam (2022); Studio Berlin, Berghain, Berlin (2020); Eine Geschichte: Zeitgenössische Kunst aus dem Centre Pompidou, Haus der Kunst, Munich (2016).
Hildebrandt's works are present in renowned collections, such as the collection of Centre Pompidou in Paris, the Contemporary Art Collection of the Federal Republic of Germany, the Martin Z. Margulis Collection in Miami and the Burger Collection in Hong Kong.
In 2018, Hildebrandt created together with his partner, the artist Alicja Kwade, the label Grzegorzki Records. Throughout his career, he has also curated numerous group exhibitions and has been running the off space Grzegorzki Shows since 2017.