KUNSTHALLE PRAHA IS A NEW SPACE FOR CULTURE AND THE ARTS CURRENTLY BEING DEVELOPED IN THE BUILDING OF THE FORMER ZENGER TRANSFORMER SUBSTATION IN THE HISTORICAL CENTRE OF PRAGUE. ONCE THE RECONSTRUCTION IS COMPLETED, KUNSTHALLE PRAHA WILL OFFER VISITORS AN EXTENSIVE PROGRAMME OF EXHIBITION AND EDUCATIONAL PROJECTS, CULTURAL EVENTS AND SOCIAL ACTIVITIES.
Kunsthalle Praha's mission is to contribute to a deeper understanding of Czech and international art of the 20th and 21st centuries and to communicate this with a dynamic, contemporary programme to the broadest possible public. We aim to create a cultural institution grounded in expertise and open cooperation, a space which integrates the experience of art and culture into everyday life.
Like many contemporary private and public art museums, Kunsthalle Praha's origins can be traced back to the initiative of individuals. Kunsthalle Praha was launched as a non-profit project with the support of Czech art collectors and supporters of the arts Petr and Pavlina Pudil.
"We've had the idea of establishing an art museum in Prague for several years. When the opportunity arose to purchase a building in Prague's Klárov district, that dream became a reality. We soon realized that the building had the potential to become a unique exhibition space for a leading Czech art museum.
We do not want to create a monument to our collection, but a cultural institution open to all who seek inspiration in art. "
Petr and Pavlína Pudil
Founders of Kunsthalle Praha and The Pudil Family Foundation
We are convinced that the objectives of Kunsthalle Praha can only be achieved through open cooperation with other cultural institutions, Czech and international scholars, artists and collectors as well as visitors and local communities. Kunsthalle Praha is a member of the international museum organizations ICOM and AAM.
PROGRAMME
We are preparing a rich palette of exhibitions, educational programmes, cultural activities and social events for Kunsthalle Praha visitors. The exhibition programme will address themes relevant to the Czech and international art scenes from the modern era up to the present.
COLLECTIONS
For many years, Kunsthalle Praha has been building a representational collection of Czech and international art from the 20th century to the present day. The collection will provide an important resource for exhibitions, research, publishing and educational projects.
RESEARCH
Kunsthalle Praha's research projects will explore new points of view on modern and contemporary art and contextualize Czech art in relation to international trends and events. Our research findings will become the basis for exhibitions, publications and educational programmes.
We are gradually building up a professional core team with expertise in the areas of general management, exhibition development, collection management, education, communication, operations management and administration.
Our team cooperates on a project basis with many external partners such as local and international private or public institutions, curators, art historians, researchers, education professionals, artists and volunteers.
Ivana Goossen
Director
Responsible for executive management of Kunsthalle Praha's activities, including strategic planning, programming, collection management, operations management, communications, staffing, finance and administration.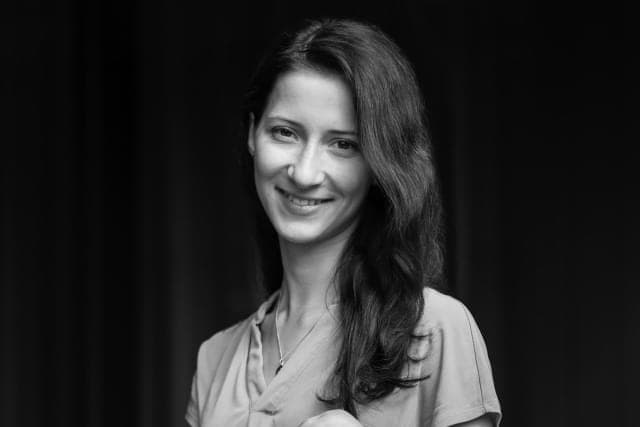 Mária Videka
Assistant to the Director & Office Manager
Deals with administration and organizational processes. Coordinates external suppliers and provides assistance to the director.
Soňa Poláková
Finance Supervisor
Responsible for the financial administration and management of Kunsthalle Praha. Deals with economic processes and manages accounting.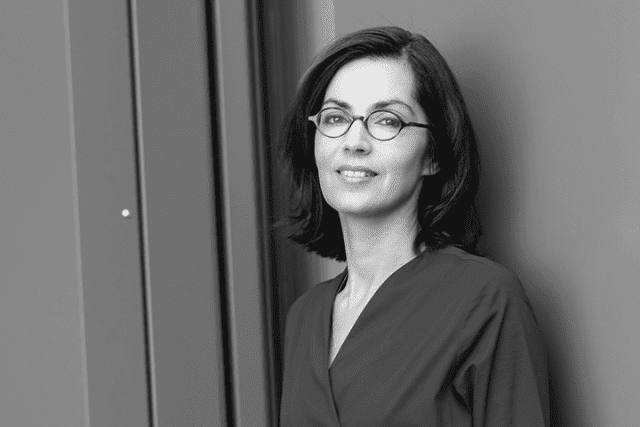 Christelle Havranek
Chief Curator
Leads the development and implementation of Kunsthalle Praha's exhibition programme, manages related partnerships and research projects.
Eliška Žáková
Production Manager
Manages the planning and production of exhibitions, events, programs and publications developed by the curatorial team.
Kateřina Slavíková
Curatorial Assistant
Assists the curatorial department of Kunsthalle Praha with exhibition administration and implementation of exhibition programmes.
Lucie Sedláčková
Publications Coordinator
Responsible for coordinating the publication activities of Kunsthalle Praha – book series "edice m", exhibition catalogues and publications about the institution's collection
Štefan Tóth
Collection Manager
Responsible for art acquisition for Kunsthalle Praha collection; In charge of collection conservation, research and non-exhibition related research projects and publications.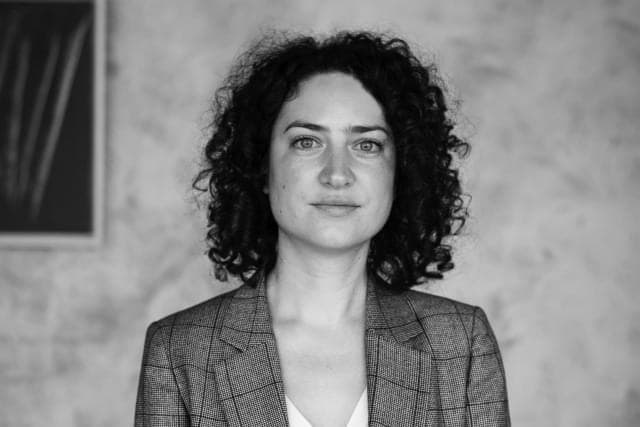 Barbora Ropková
Curator of Collection
Deals with the cataloguing and research of the collection. Processes expert information on collection items and conducts expert checks during the creation of the collection's analyses and strategies. Deals with other research projects related to the collection profile.
Anna Kodl
Assistant Curator of Collection
Works on archive material for the collection, takes part on its cataloguing, and actively cooperates on research projects about the collection
Žaneta Adamová
Registrar

Deals with the mobility of the artworks in our collection, ensures their safety, organizes their transportation, and, in coordination with the collection team, determines the conditions of their display. She also provides copies of our works as well as copyrights to them.
Ondřej Čížek
PR & Marketing Manager
Creates and coordinates overall communication strategy and complete content of Kunsthalle Praha.
Zuzana Dusilová
PR & Marketing Specialist
Collaborates on the creation and implementation of communication strategy, edits content for communication lines of Kunsthalle Praha.
Tijana Slokar
Design Store Manager
Responsible for the customer experience and management of the Kunsthalle Praha online and design shops. Manages projects with designers and coordinates marketing activities.
Miroslav Haldina
Design Store Project Assistant
Assists with the overall management of Kunsthalle Praha design store and participates in the creation of the product portfolio. Manages online shop, logistics and retail operations.
PETR PUDIL
Chairman of the Board of Directors
Co-develops Kunsthalle Praha's strategy, manages grant approvals, assesses key issues of Kunsthalle Praha's development and oversees Kunsthalle Praha activities in relation to the institute's mission.
PAVLÍNA PUDIL
Member of the Board of Directors
Co-develops Kunsthalle Praha's strategy, manages grant approvals, assesses key issues of Kunsthalle Praha's development and oversees Kunsthalle Praha activities in relation to the institute's mission.
IVANA GOOSSEN
Member of the Board of Directors
Co-develops Kunsthalle Praha's strategy and is responsible for the implementation of strategic plans and executive management of Kunsthalle Praha.
We are currently building up the Kunsthalle Praha International Board of Advisors. This is an informal, non-executive body whose members are experts with significant experience in the fields of art history, curatorship, collection management, restoration, education and other areas. The role of the advisory board is to support Kunsthalle Praha in achieving its goal of becoming a leading cultural institution as well as a visitor-friendly space rich with inspiration.
Current members of the Board of Advisors of Kunsthalle Praha:
MATTHEW S. WITKOVSKY
Richard and Ellen Sandor Chair and Curator, Department of Photography at the Art Institute of Chicago
MARKÉTA THEINHARDT
Art historian, associate professor at the Université Paris-Sorbonne
AARON CEZAR
Director, Delfina Foundation, London
MARTIN KODL
Gallery owner and 20th century art expert

PETER KULLOI
Philantropist, Tate's Russian and Eastern European Committee Member and Board Member of various charity projects