Tickets can be purchased here on our website or on GoOut. If you want to skip the line throughout the whole year, choose your own membership and experience art to the fullest with special events for our members community.

Buy exhibitions tickets to online below or at the desk at Kunsthalle.
Mo: 11 AM—7 PM
Tue: closed
Wed: 11 AM—9 PM
Thu—Sun: 11 AM—7 PM
24 December (Sun): closed
25 December (Mon): 11 AM—7 PM (Café open, Bistro closed)
26 December (Tue): closed
31. December (Sun): 11 AM—2 PM (Café open, Bistro only with a reservation for New Year's Eve Brunch)
1. January 2024 (Mon): 2PM —7 PM (Café open, Bistro closed)
FAQ & Practical Information
If you cannot find an answer to your question here, feel free to call our front desk before your visit. The number is 241 004 111.
Is Kunsthalle Praha accessible for wheelchairs and strollers?
Yes, our building offers barrier-free access, with the exception of the Tower (the space above the café and Gallery 3) and the Blackbox (adjacent to Gallery 2). You are also welcome to leave your strollers in the foyer of our building — please just arrange with our front desk before doing so. Thank you!
Is Kunsthalle Praha open during public holidays?
Yes, the entirety of our building remains open during public holidays, from the exhibitions to the café and the bistro.
Can I visit Kunsthalle Praha with my dog?
Dogs are allowed in our Bistro, located just past the entrance to the building. Unfortunately, they are not permitted in the foyer, galleries, and all other spaces, in order to ensure the safety of the exhibited artworks. Of course, assistance dogs are allowed. Thank you for understanding.
Which Covid-19 regulations do I have to follow while visiting Kunsthalle Praha?
Like other cultural institutions, we follow the current government guidelines. We ask you to please be respectful of other visitors. Thank you!
Directions
Klárov 5
118 00, Prague 1
We are located near the Malostranská public transport stop. You can easily reach us by metro or tram. Then all you have to do is head north to the Old Castle Stairs and cross Pod Bruskou Street.
Arrive on your bike, that's a great option! There are racks with plenty of bike-seats waiting for you.
The Kunsthalle can be easily reached by car from the city center. We keep one parking place for disabled visitors. Otherwise there is no designated parking unfortunately. Take advantage of some of the car parks in the city center or better yet – reach us on foot or by public transport!
Design Shop
Discover the Czech design scene at Kunsthalle Praha Design Shop, where you can find books, imaginative jewellery, glassware, porcelain, creative gifts, and limited-edition prints by both local and world-renowned artists. Have fun exploring our selection of new ideas and exciting designer pieces! Can't fit everything into your luggage? No worries, we ship worldwide and offer a hotel delivery service. Visit our online shop right now.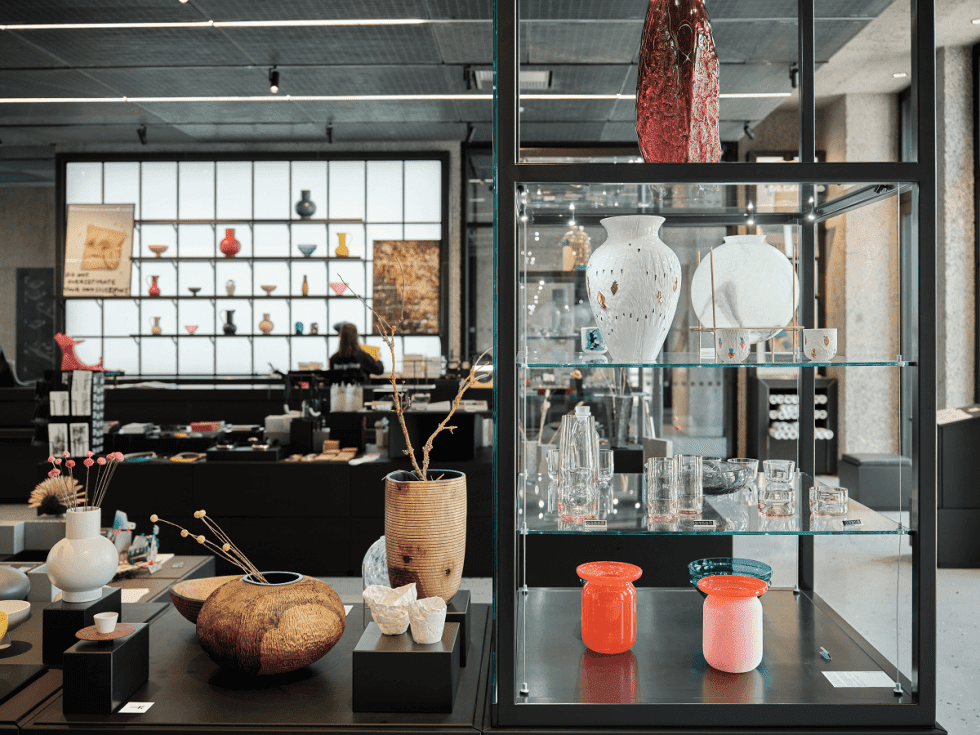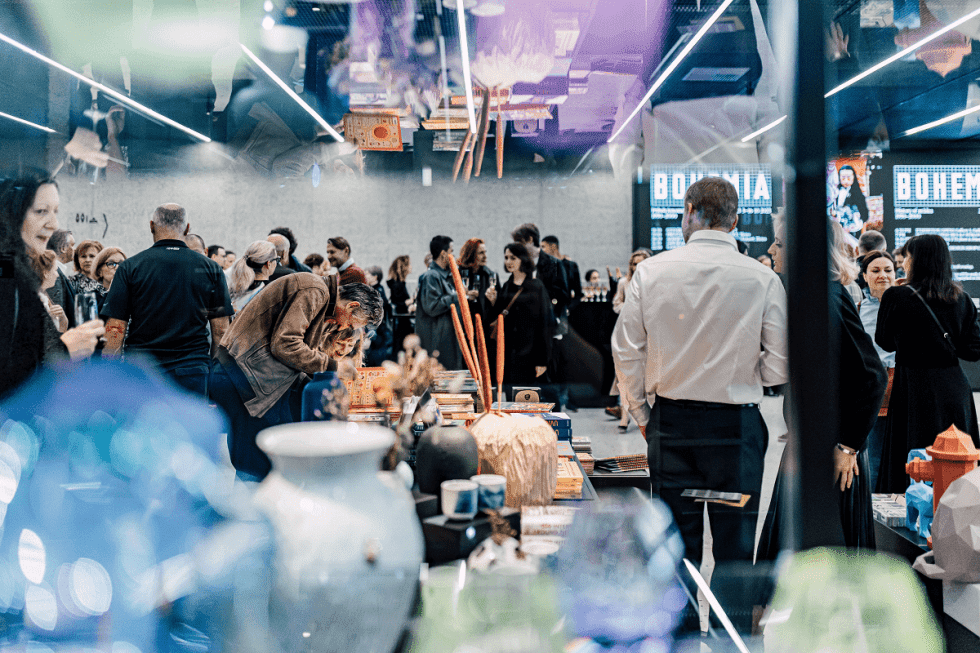 Bistro & Café
After visiting the exhibition, come to relax in our café with modernized terrace with a charming view of Petřín or Prague Castle. In the industrial-style bistro, we prepare a lunch menu, salty and sweet snacks and much more every day. All you can eat & drink brunch every Sunday from 10 am to 2 pm.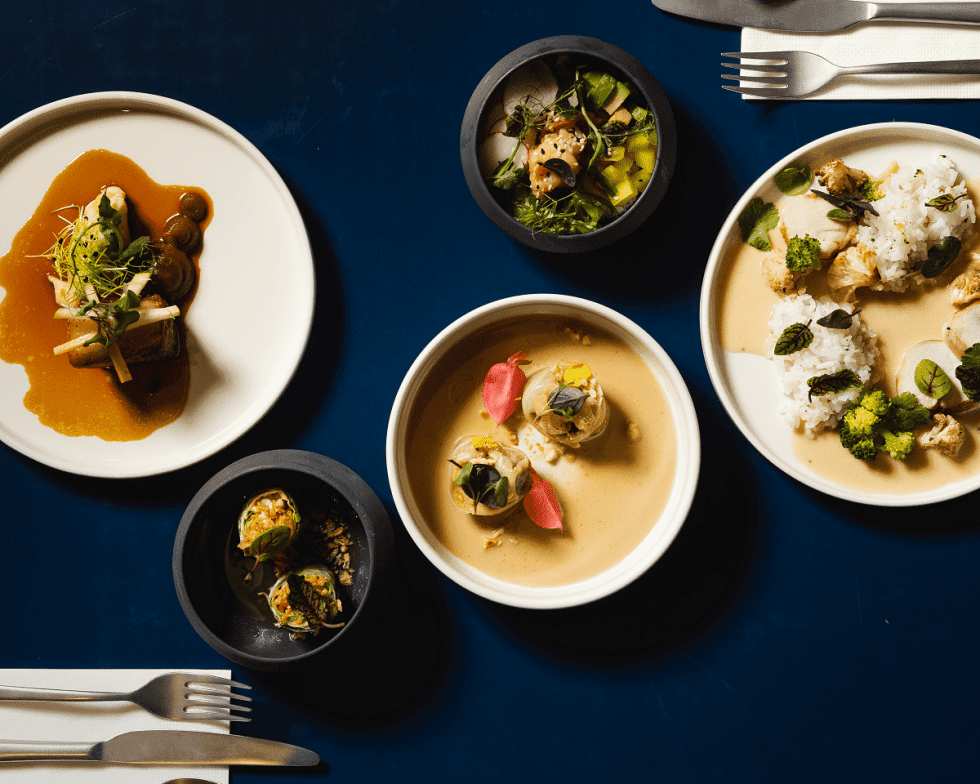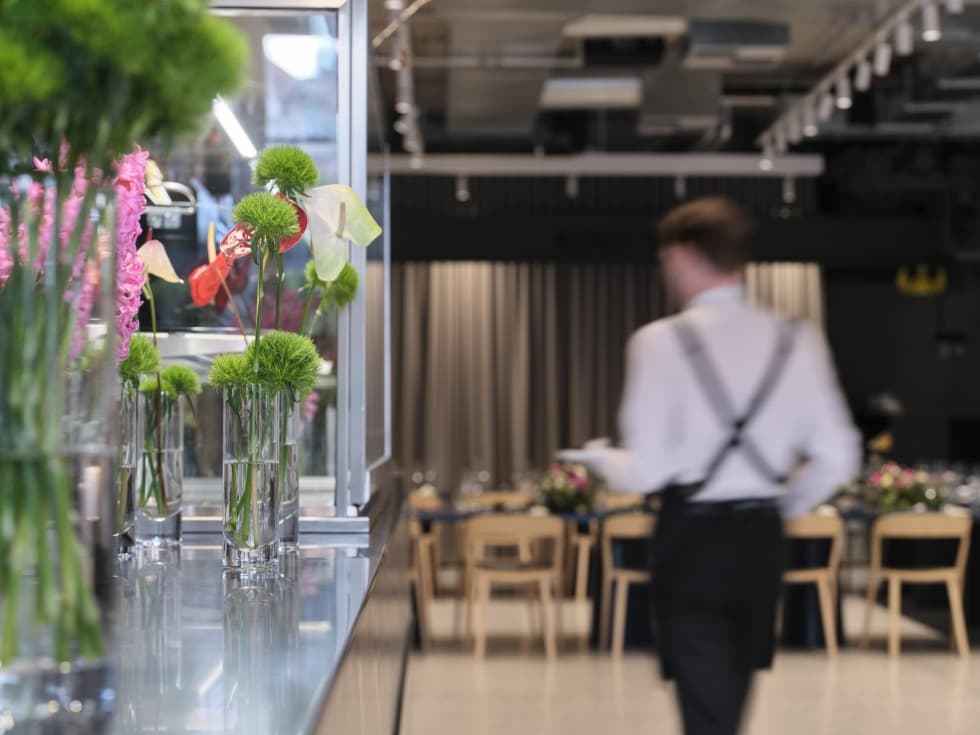 Family-friendly
Creativity knows no bounds when introducing children to the wonders of art and culture at Kunsthalle Praha's cosy, family-friendly spaces. Explore the Kidshalle, the Artlab, and the Tower, or create and share your own digital graffiti on the Art Wall in Gallery 2. Bring the whole family and experience an unforgettable immersion into the world of art!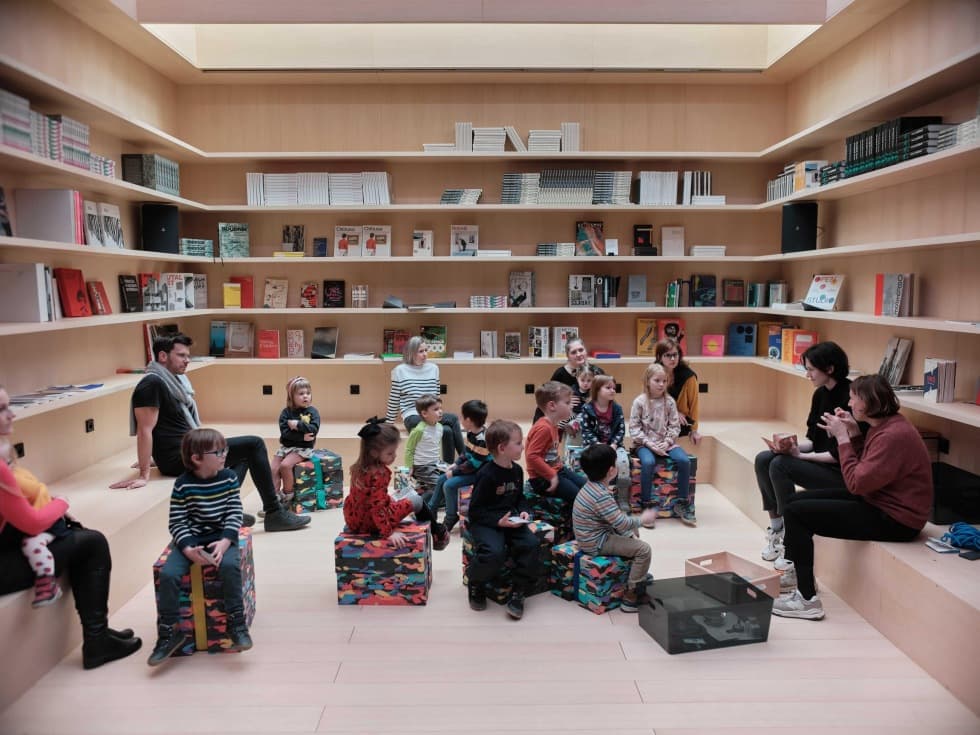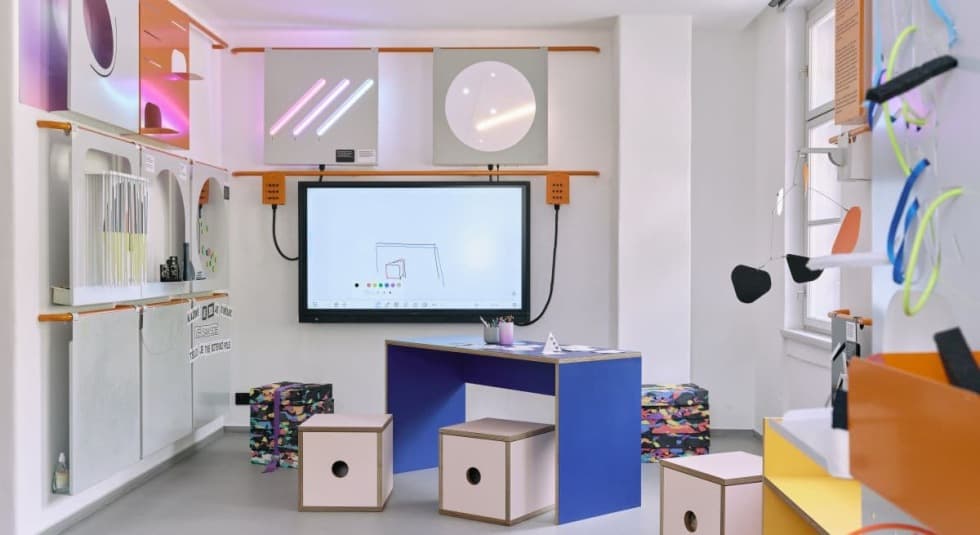 Group Admission (8 to 20 people)
You can buy your ticket via GoOut or drop us a message at info@kunsthallepraha.org

Want to organise a guided tour for your group in Czech, English or in Ukrainian? No problem!

Group guided tour: 1500 CZK

Family guided tour: 400 CZK (max. 5 adults)

Reach out to us at learning@kunsthallepraha.org