LOST IN THE MOMENT THAT FOLLOWS. The Ovidiu Șandor Collection
09. June 2023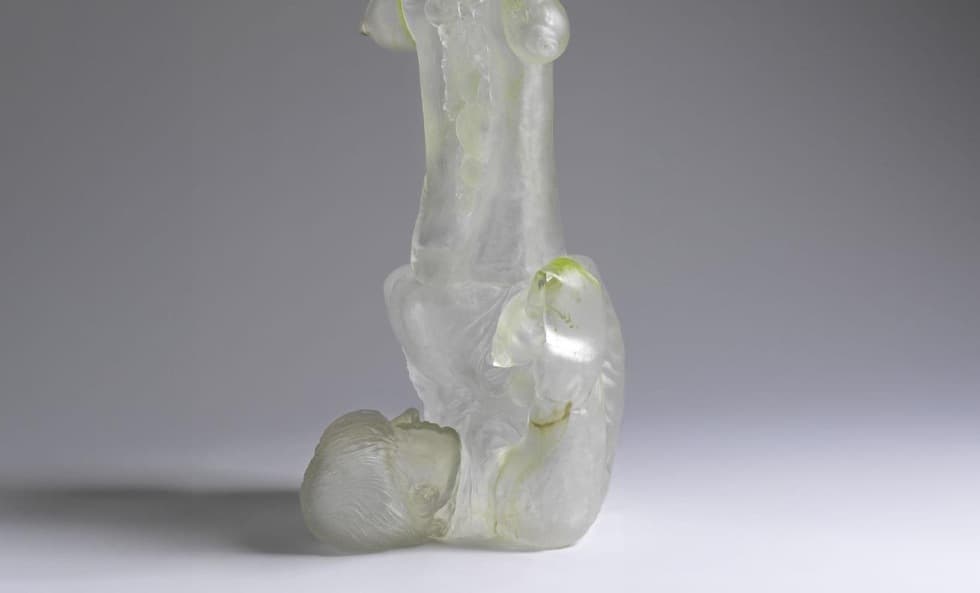 LOST IN THE MOMENT THAT FOLLOWS
Ways of Collecting: The Ovidiu Șandor Collection
9/6 2023—11/9 2023
Gallery 3
Curator: Tevž Logar
Exhibition series concept: Christelle Havranek
Exhibiting artists: Dragoș Alexandrescu, George Apostu, Hans Arp, Aurel Baranga, Ion Bârlădeanu, Ioana Bătrânu, Marius Bercea, Horia Bernea, Ștefan Bertalan, Brassaï, Constantin Brâncuși, Geta Brătescu, Victor Brauner, Michele Bressan, André Breton, Filip Brunea-Fox, André Cadere, Ion Călugăru, Mircea Cantor, Andrei Chintilă, Victor Ciato, Radu Comșa, Lena Constante-Brauner, Roman Cotoșman, Sandu Darie, Jean David, Marcel Duchamp, Max Ernst, Harun Farocki, Constantin Flondor, Adrian Ghenie, Bogdan Gîrbovan, Ion Grigorescu, Octav Grigorescu, Jacques Hérold, Marcel Iancu, Pavel Ilie, Jean Isidore Isou, Vasilij Kandinskij, Matei Lăzărescu, Gherasim Luca, Ana Lupaș, Pierre Mabille, Victor Man, Henri Matisse, Max Hermann Maxy, Hortensia Mi Kafchin, Joan Miró, Alex Mirutziu, Florin Mitroi, Ciprian Mureşan, Vlad Nancă, Gellu Naum, Paul Neagu, Ioana Nemeş, Constantin Nisipeanu, Mihai Olos, Miklós Onucsán, Sașa Pană, Andrei Pandele, Christian Paraschiv, Paul Păun, Jules Perahim, Dan Perjovschi, Pusha Petrov, Mihai Plătică, Lea Rasovszky, Robert Rius, Eugen Roșca, Șerban Savu, Decebal Scriba, Arthur Segal, Hedda Sterne, Yves Tanguy, Doru Tulcan, Tristan Tzara, Andrei Ujică, Andra Ursuța, Ilarie Voronca.
Invited artists for new commissions: Alex Mirutziu, Ciprian Mureşan, Dan Perjovschi.
The exhibition series Ways of Collecting explores various approaches to collecting by unveiling local and international private collections that are seldom available to the public. In post-communist countries especially, where for decades every collection accessible to the public was held solely by state institutions, the role of private collectors remains somewhat of a mystery. Who collects, and why? What do they collect? What is the relationship between artists and their collectors? How do private and public collections coexist?
Lost in the Moment That Follows, the second exhibition in the Ways of Collecting series, is dedicated to the collection of philanthropist Ovidiu Șandor, who is based in the city of Timișoara. Focusing on Romanian art, Șandor's collection traces artistic practices, movements, and ideas that have greatly contributed to reflections on our common recent history. Through the exploration of topical themes in contemporary art such as identity, the human condition, and nature, the exhibition juxtaposes works by emblematic figures of the historical avant-garde such as Constantin Brâncuși, Victor Brauner, and Brassaï, important works by post-war avant-garde artists such as André Cadere and Ana Lupaș, and the works of contemporary artists such as Mircea Cantor, Ciprian Mureșan, Ioana Nemeș, and many others. The collection covers a variety of media, from painting to installation, drawing, photography, and video.
The Ovidiu Șandor Collection is exemplary in the region of southeastern Europe for it demonstrates how the operations of a collection can contribute significantly to the improvement of local conditions related to artistic production. This has been accomplished not only through the acquisition of works by Romanian artists but also through the long-term program of the Art Encounters Foundation, which carries out complementary activities to the collection and acts as a meeting point and an open platform for contemporary art connecting Timișoara with other spaces in the global art scene.
The exhibition Lost in the Moment That Follows provides a detailed insight into Șandor's vision for the collection while also showcasing artistic practices that for more than a century have been creating a space for critical reflection on society and our everyday lives.
Title photo: Constantin Brâncuși, L'Enfant endormi, 1906/07, bronze. Photo credit: Hans Roels