KunstKino: Nan Goldin – All the Beauty and the Bloodshed (2022)
11. October 2023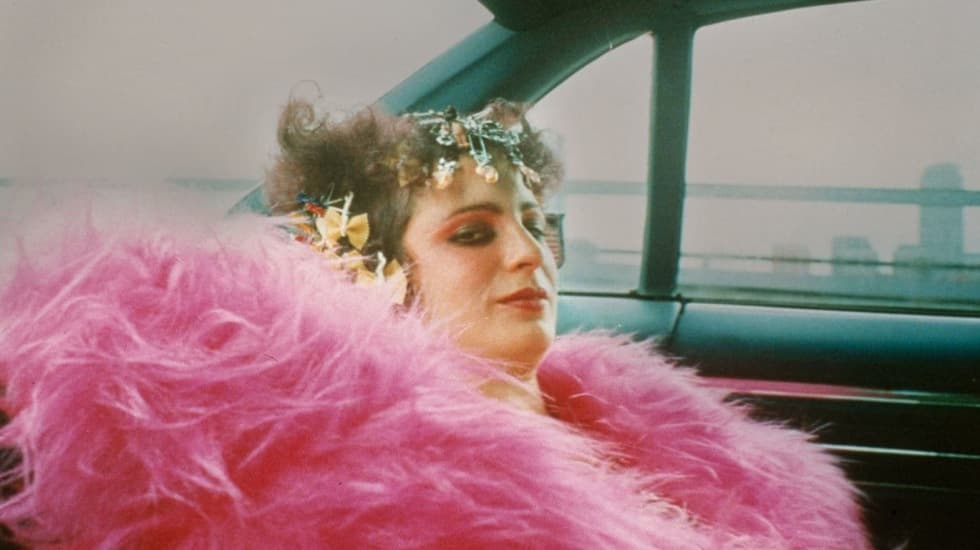 Directed by Academy Award-winning filmmaker Laura Poitras, All the Beauty and the Bloodshed is an epic, emotional and interconnected story about internationally renowned artist and activist Nan Goldin told through her slideshows, intimate interviews, ground-breaking photography, and rare footage of her personal fight to hold the Sackler family accountable for the overdose crisis.
The film interweaves Goldin's past and present, the deeply personal and urgently political, from P.A.I.N.'s actions at renowned art institutions to Goldin's photography of her friends and peers through her epic "The Ballad of Sexual Dependency" and her legendary 1989, NEA-censored AIDS exhibition, "Witness: Against Our Vanishing." The story begins with P.A.I.N., a group Goldin founded to shame museums into rejecting Sackler money, destigmatize addiction and promote harm reduction. Inspired by Act Up, they orchestrated protests to call attention to the toxic philanthropy of the Sackler family, whose company, Purdue Pharma, ignited the opioid epidemic with its blockbuster drug, OxyContin. At the core of the film are Goldin's art works "The Ballad of Sexual Dependency"; "The Other Side"; "Sisters, Saints and Sibyls"; and "Memory Lost." In these works, Goldin captures her friendships with beauty and raw tenderness. These friendships, and the legacy of her sister Barbara, anchor all of Goldin's art.
11/10 2023 7 PM
directed by Laura Poitras

USA, 2022, 122 min

in English with Czech subs
Nan Goldin's multimedia installation The Ballad of Sexual Dependency (1979/2001) is screening within the Bohemia exhibition in the Black Box on the 2nd floor of the gallery at the following times only:
Monday: 11.30 am, 2.30 pm, 5.30 pm

Wednesday: 11.30 am, 2.30 pm, 5.30 pm, 7.30 pm

Thursday to Sunday: 11.30 am, 2.30 pm, 5.30 pm
The artist's photo diary with 720 color slides with authentic soundtrack lasts 43 minutes.