Krištof Kintera: Building Sculptures and Girl with a Dove 
08. November 2022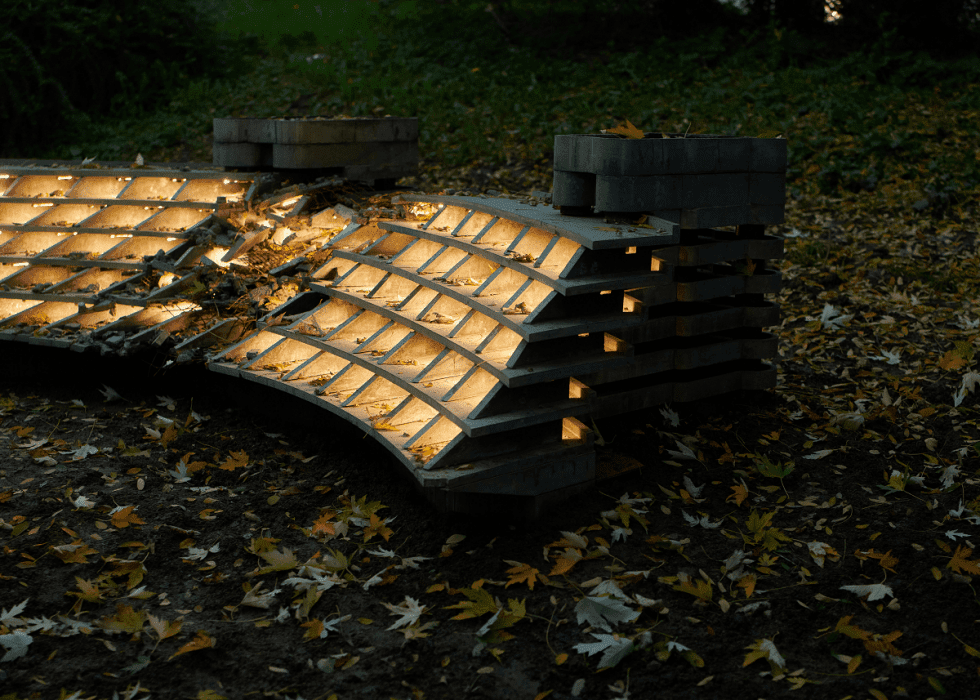 Krištof Kintera
Building Sculptures and Girl with a Dove
Curator: Christelle Havranek
Project manager: Iva Polanecká
Digital guide: Martina Freitagová a Barbora Škaloudová
The entrance to the park at Klarov opposite Kunsthalle Praha leads not only to the park itself but also to a sculptural micro-city by the artist Krištof Kintera, who has created works based on seven actual buildings constructed in the second half of the past century in Prague. Sensitively embedded in the uneven terrain, these concrete miniatures reflect a conventional urban environment comprised of current, demolished, and utopian buildings, including a church, bank, TV tower, shopping mall, central telecommunication building, housing estate, and a hotel. They exist in natural symbiosis with the central, and sole remaining element of the original park – a sculpture of a girl with a dove from 1958 by Václav Šimek.
The reign of the Communist Party in Czechoslovakia from 1948 until the Velvet Revolution in 1989 caused a cultural slowdown, but this limited arena also allowed for the emergence of groundbreaking architecture of international significance. However, to this day, Czech society accepts this fact only with a certain degree of ambiguity, and the burden presented by the unscrupulous communist regime causes a continuous lack of appreciation. Unfortunately, such an attitude has been demonstrated in several tragic demolitions, such as the case of the grand Hotel Praha, or the planned take down of the ÚTB (Central Telecommunication Building) in the Žižkov district. For a long time, Prague-born Krištof Kintera has been following the unpleasant process of erasing the social memory of the city, and he has decided to react by transforming selected buildings into sculptures – artworks that offer a completely new framework for perceiving brutalist architecture. Diverse measurements, dramatic lighting, and demolished parts evoke the fluctuating popularity of these buildings, yet Krištof Kintera's utopian city is first and foremost a clear demonstration of powerful architecture in oppressed times.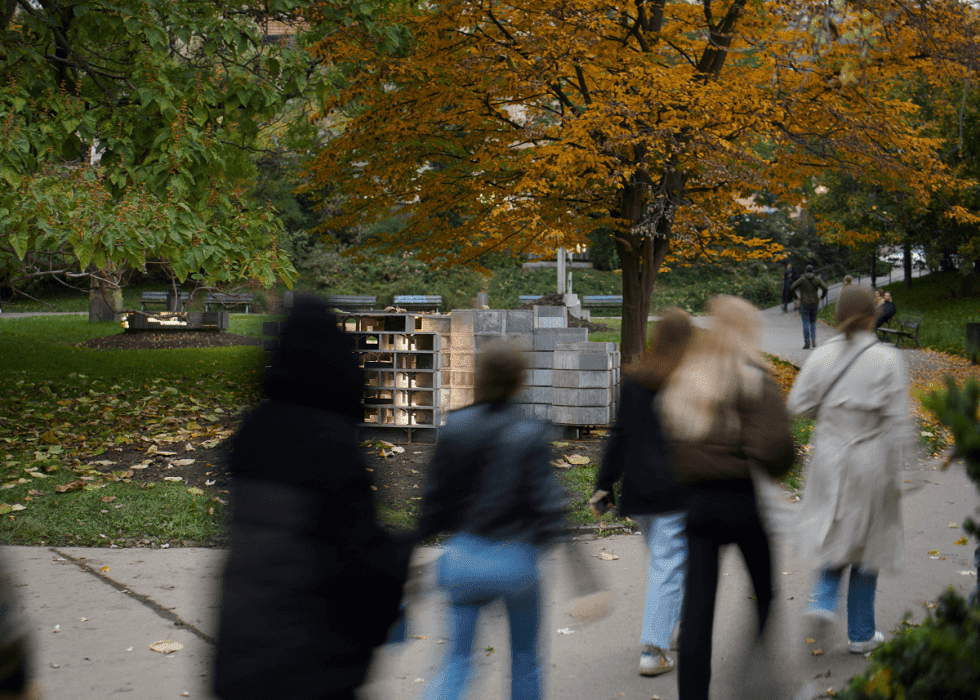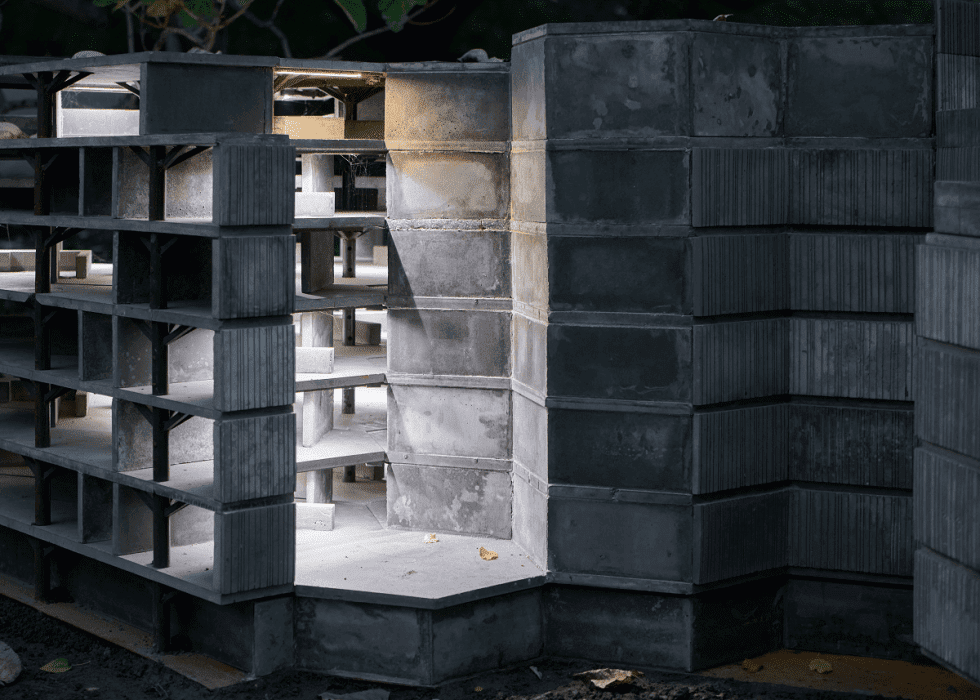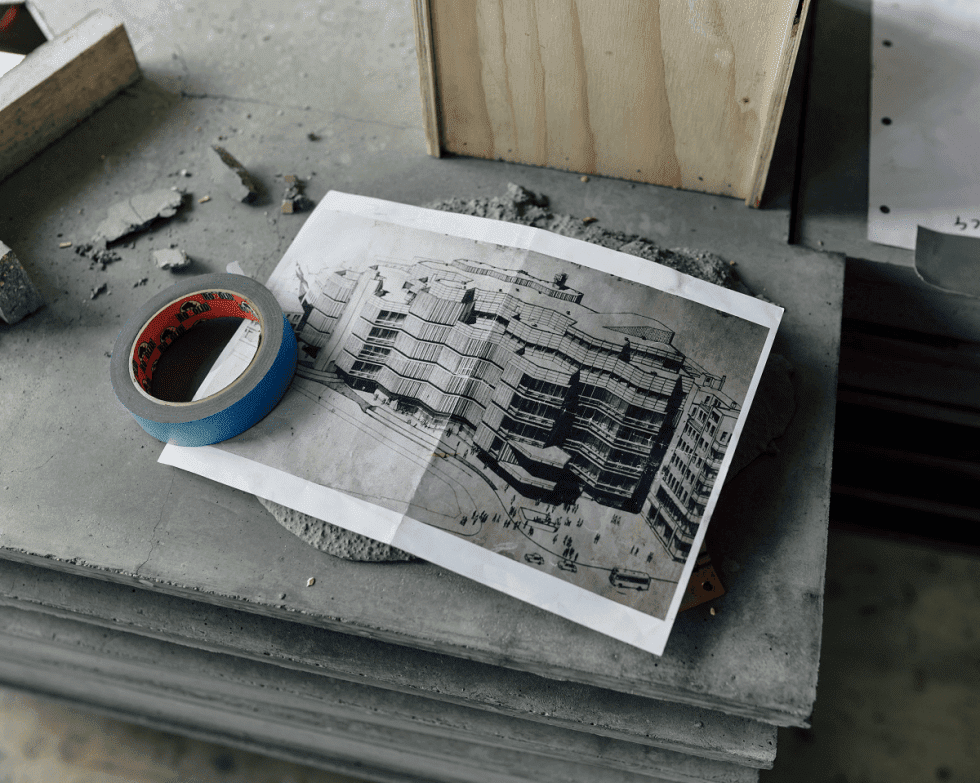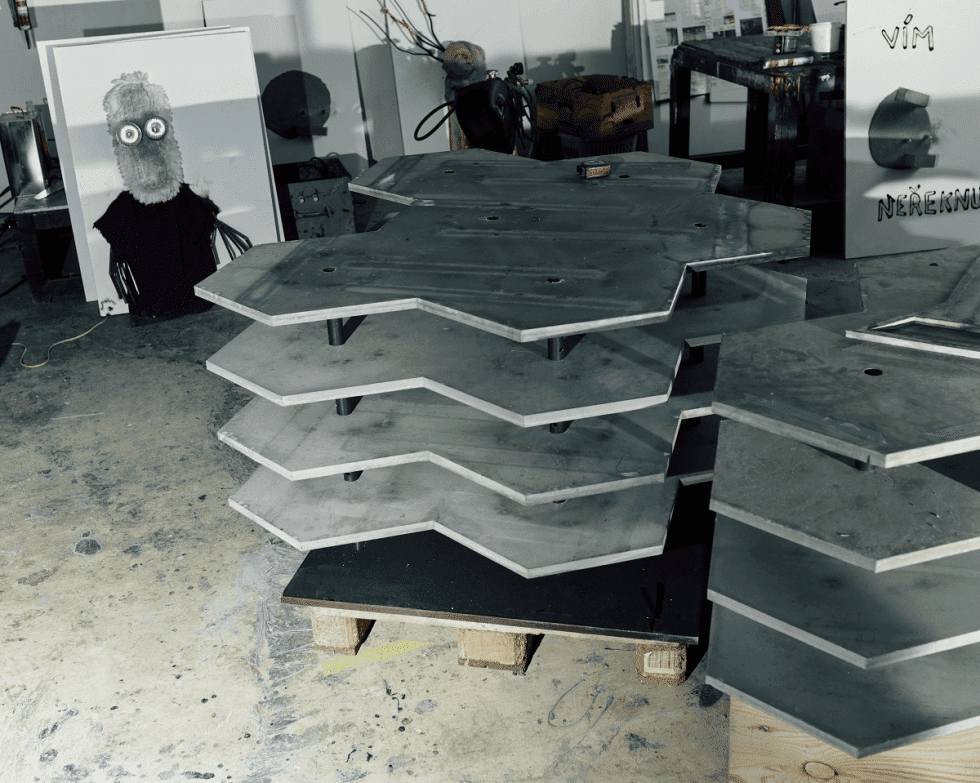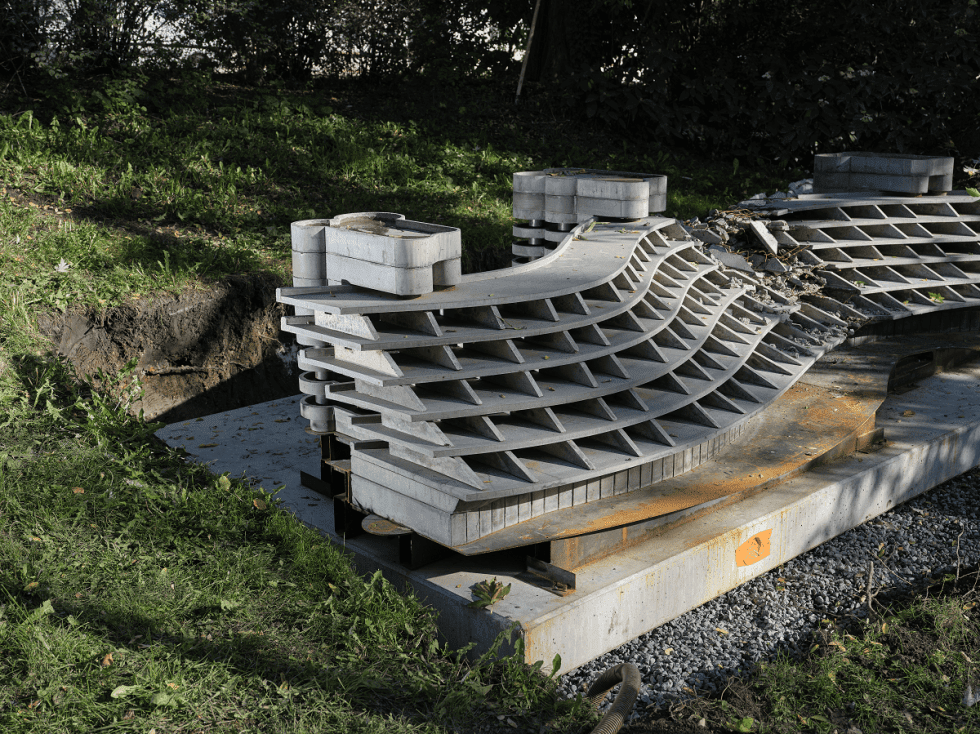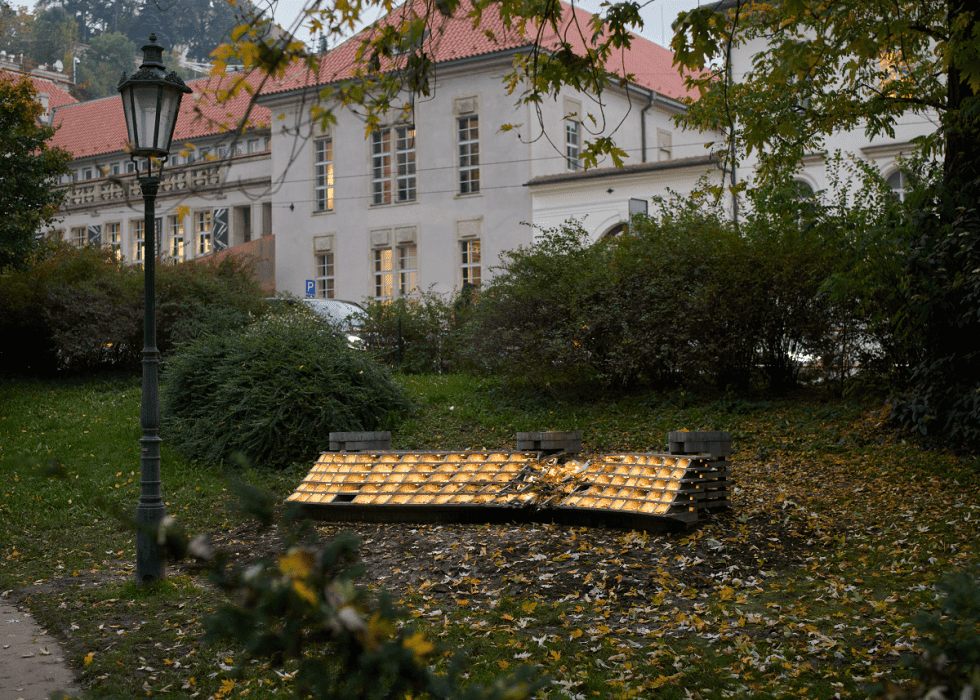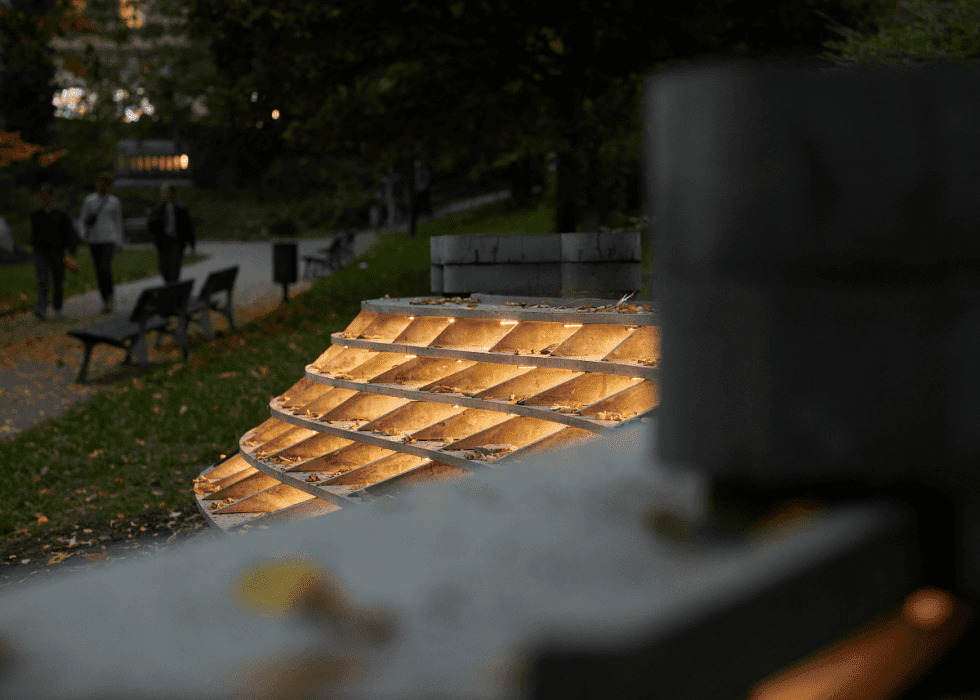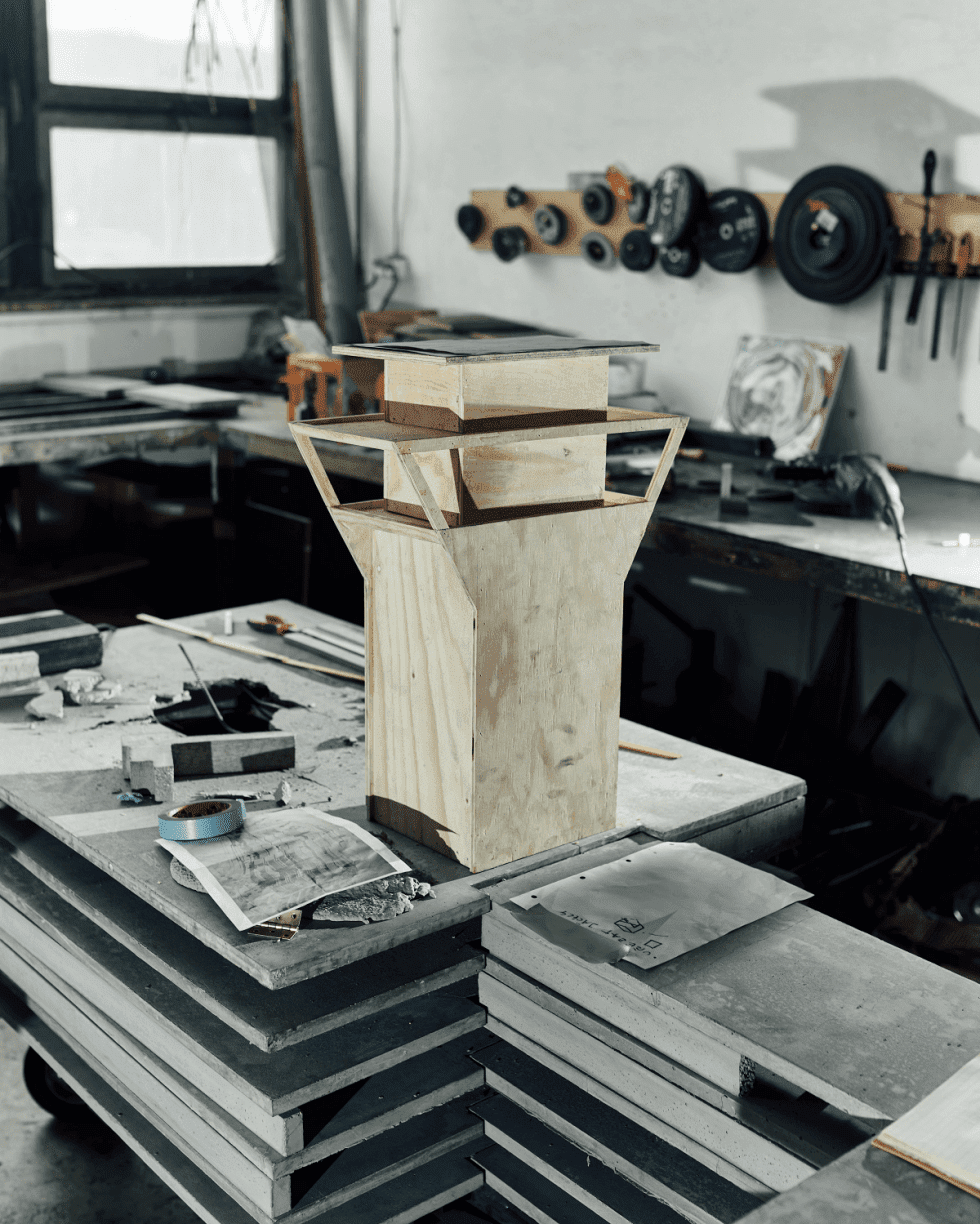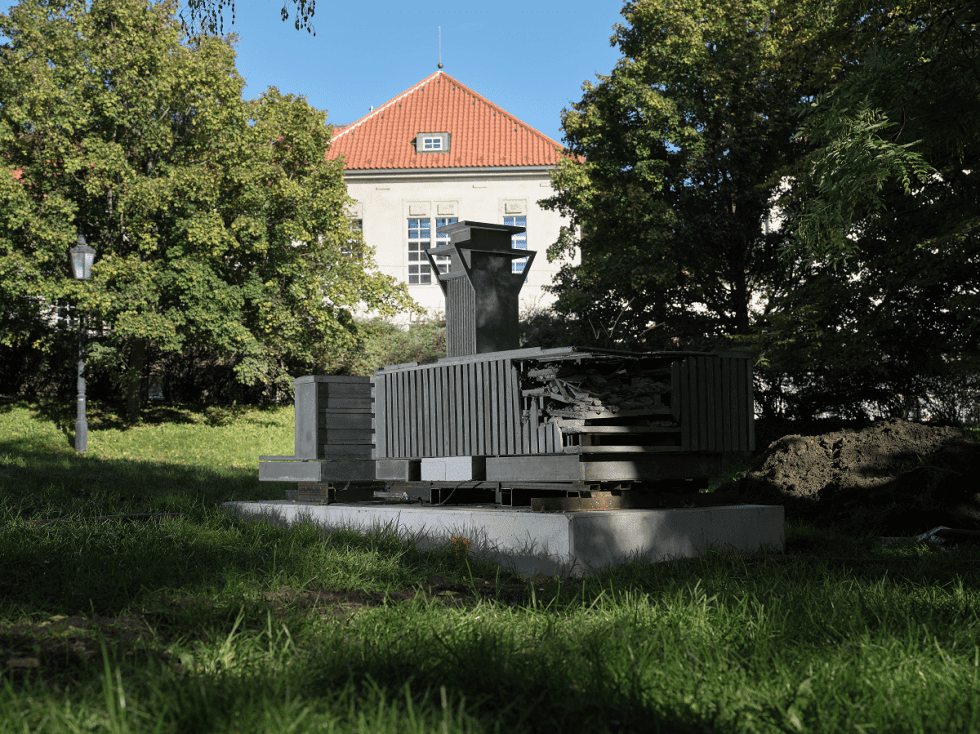 The catalogue accompanying the site-specific project of Kunsthalle Praha titled Building sculptures and Girl with a Dove by Krištof Kintera enriches the current literature about brutalist architecture in Prague with an unusual outlook on buildings from the communist era. The sculpture Girl with a Dove from 1958 has become a stepping stone for placing seven light sculptures onto an uneven terrain in a nameless park in Klárov. Together they create a unique socio-urban whole including current, demolished and utopian buildings. The transformation of selected houses into sculptures – artworks, miniaturised, lit and partly demolished by Kintera, creates an entirely new framework of perceiving architecture supported by texts from the architecture theoretician Rostislav Koryčánek, interview by the curator Christelle Havranek and unique photographs from the making of sculptures as well as vast archive material.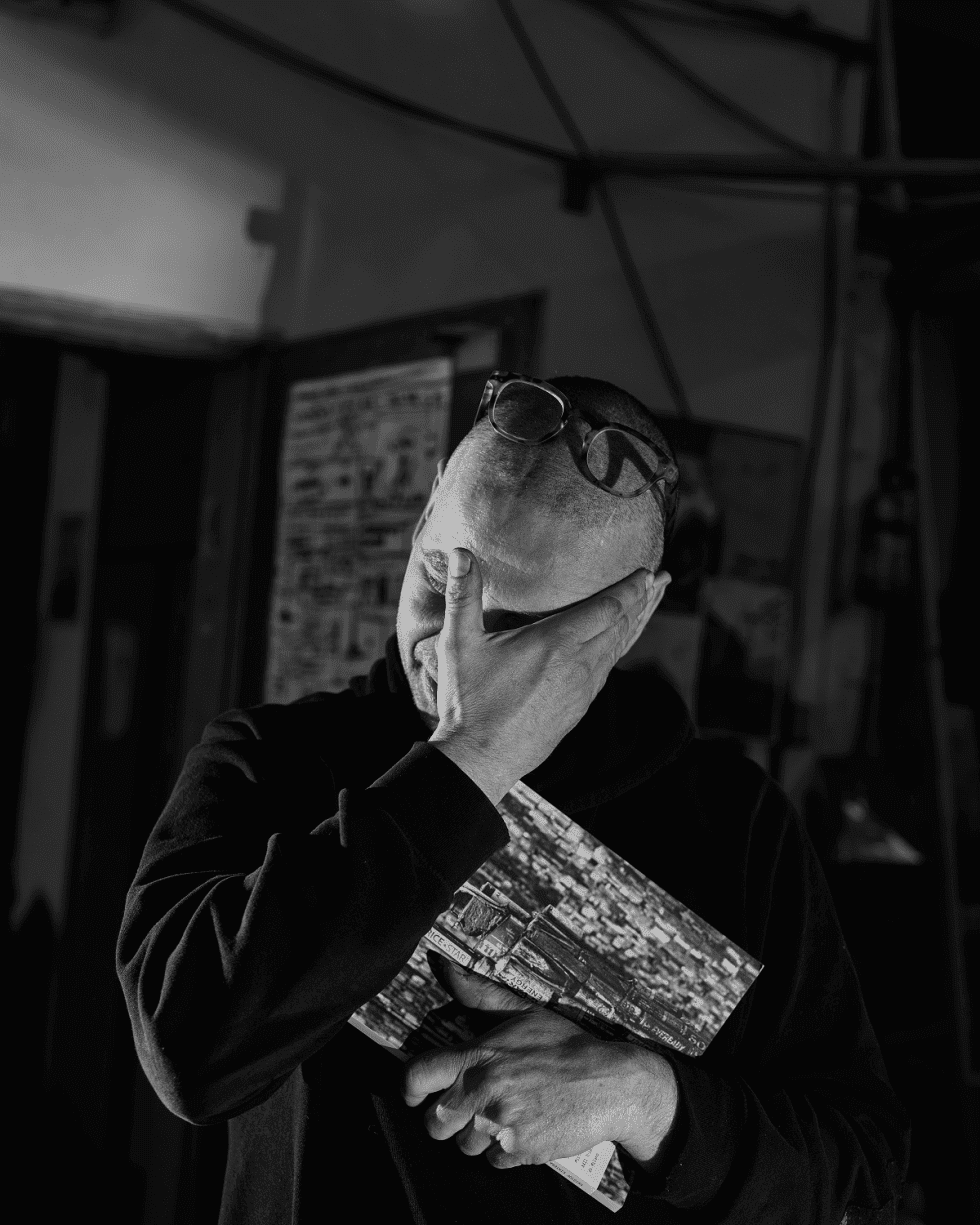 KRIŠTOF KINTERA
Krištof Kintera attended the Academy of Fine Arts in Prague, where he studied in Milan Knížák's and other studios. Although nominated three times for the Jindřich Chalupecký Award, he has never won it. Kintera was part of a performative theatre group called Jednotka, as well as initiating and building (with his own hands) the NoD experimental space above the Roxy, a legendary club in Prague. In 2014 Museum Tinguely in Basel in Switzerland held a groundbreaking exhibition by Kintera, which was followed three years later by his seminal Czech exhibition Nervous Trees at Galerie Rudolfinum in Prague. He regularly works on the art concept and exhibitions for the 4 + 4 Days in Motion contemporary art festival, and he is co-curator of the ProLuka gallery in Prague. His work for public space in Prague includes two sculptural installations: Of One's Own Volition – Memento Mori (2011) and Bike to Heaven (2013).