Krištof Kintera: Girl with a Dove and Building Sculptures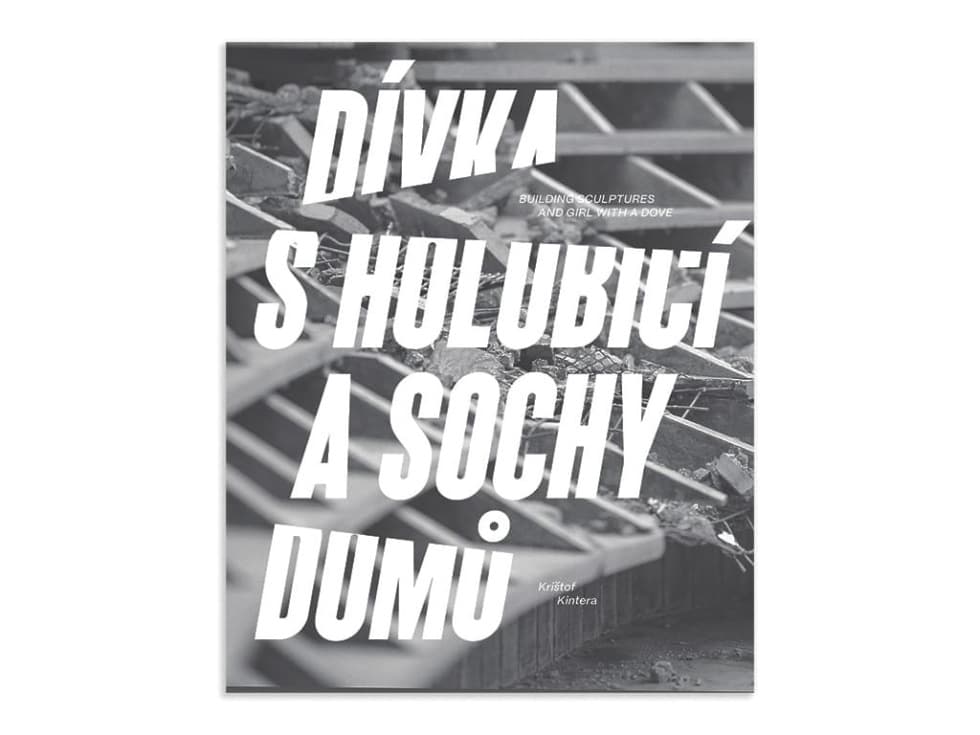 The catalogue for Building Sculptures and Girl with a Dove, a site-specific project for Kunsthalle Praha by Krištof Kintera, adds to the existing literature on Brutalist architecture in Prague a novel perspective on buildings from the years of communist rule. The statue of Girl with a Dove from 1958 was the starting point for installing seven light sculptures on the uneven terrain of a nameless park at Klárov. Together they form a unique social and urbanistic work based on buildings that are either still standing, or have been demolished, or were only ever utopian visions. By transforming these buildings into sculptures – shrinking them, illuminating them, even partially demolishing some of them – Krištof Kintera has opened up an entirely new framework for how we perceive architecture. This is supplemented with texts written by the architecture critic Rostislav Koryčánek, an interview with the artist by the curator Christelle Havranek, and photographs documenting the construction of the sculptures, together with a wealth of archival materials.
Building Sculptures and Girl with a Dove is a natural continuation of Kunsthalle Praha's inaugural exhibition Kinetismus: 100 Years of Electricity in Art.
Author: Krištof Kintera
Texts: Christelle Havranek, Krištof Kintera, Rostislav Koryčánek
Graphic design: Kryštof Doležal, Studio Breisky
Number of pages: 272
Size: 230 × 270
Binding: V8 flexo, paperback
Language: Czech, English
ISBN: 978-80-908456-9-5
Publisher: BiggBoss a Kunsthalle Praha
Release: February 2023