Elmgreen & Dragset: READ
16. November 2023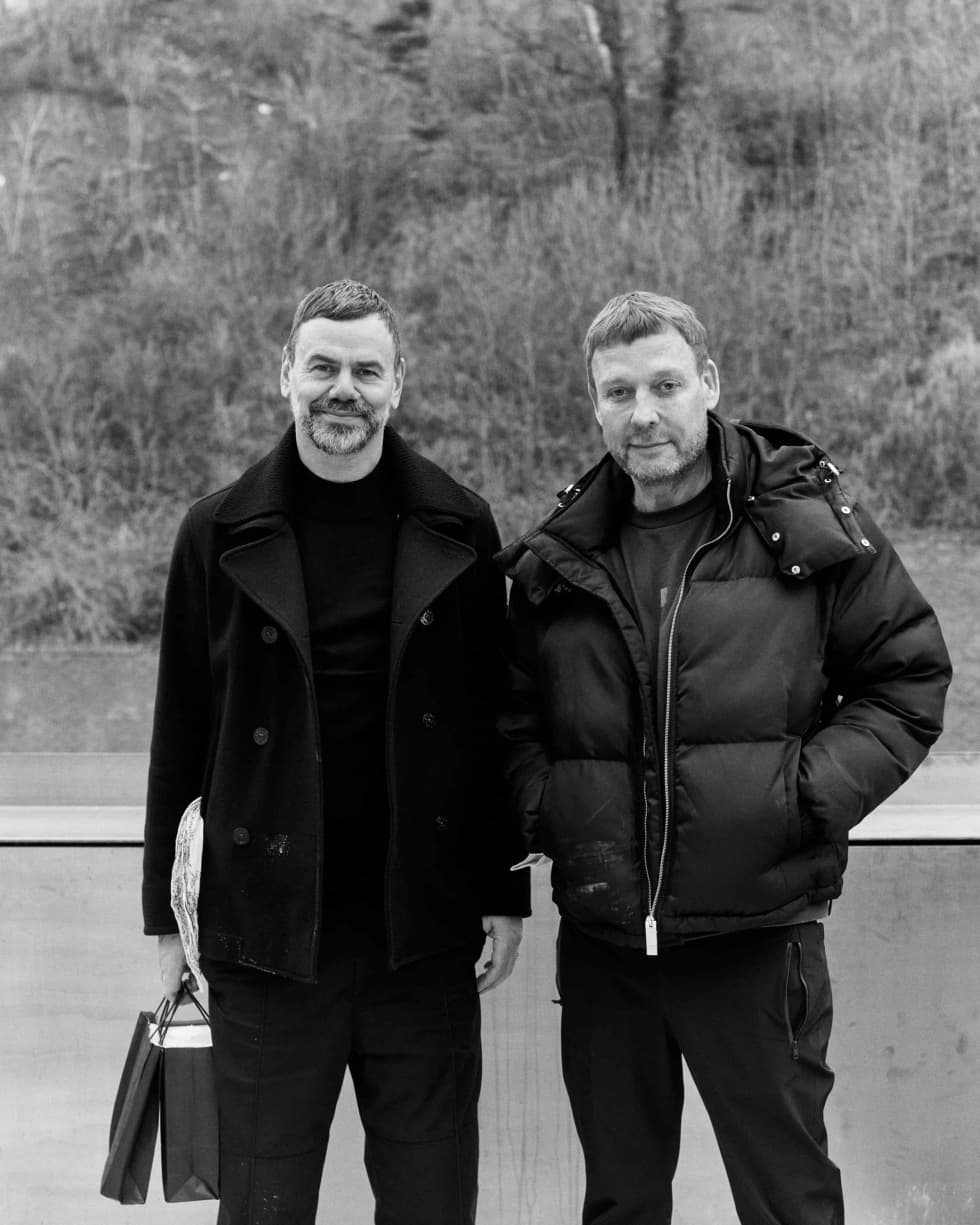 Elmgreen & Dragset: READ
16/11 2023—22/4 2024
Gallery 1 & Gallery 2, 900 m2
Concept & Curation: Elmgreen & Dragset
In collaboration with: Christelle Havranek (Chief Curator at Kunsthalle Praha) & Barbora Ropková (Collection Curator at Kunsthalle Praha)
For their first solo exhibition in the Czech Republic, artist duo Elmgreen & Dragset will transform Kunsthalle Praha into an immersive environment. Throughout their career, Elmgreen & Dragset have constantly challenged the traditional "white cube" exhibition format by creating large-scale installations and staging narrative situations in which autobiographical quotes blend with fictional stories and cultural references.
Titled READ, their Prague exhibition reflects on the relationship between books and artmaking. Designed as a minimalist version of a modern public library, it also questions our relationship with physical books and knowledge in the age of digital media. READ will include sculptures and performances, as well as new works by Elmgreen & Dragset, alongside works by other artists, mainly from Kunsthalle Praha's collection. Following their recent exhibitions such as This is How We Bite Our Tongue (Whitechapel Gallery, London, 2018) and Useless Bodies (Fondazione Prada, Milan, 2022), READ embraces a certain nostalgia for the 20th century while also addressing current issues and planting seeds for future discussions.
Michael Elmgreen and Ingar Dragset are based in Berlin and have worked together as an artist duo since 1995. They have held solo shows worldwide at institutions including Tate Modern, the Victoria & Albert Museum, the Serpentine Galleries and the Whitechapel Gallery in London, UCCA Center for Contemporary Art in Beijing, PLATEAU, Samsung Museum of Art in Seoul, the SMK National Gallery of Denmark and most recently Fondazione Prada in Milan. In 2009, they received a special mention for their exhibition The Collectors in the Danish and the Nordic Pavilions at the 53rd Venice Biennale. Their most well-known works are Prada Marfa, a permanent installation of a closed luxury goods store in the middle of the Texas dessert, and the large-scale outdoor sculpture Van Gogh's Ear that depicts an upright swimming pool, first shown at the Rockefeller Plaza in New York and now on display in Wuhan, China.
Title photo: Vojtěch Veškrna