Discover an immersive art experience in the heart of Prague
Step into one of Prague's leading and most visited art spaces. As the newest addition to the city's cultural landscape, we offer a dynamic exhibition programme focused on modern and contemporary art, both Czech and international. Whether you're a seasoned art enthusiast or a curious newcomer, Kunsthalle Praha is a must-visit destination for any culture-hungry traveler. Get ready to be amazed and inspired!
Kunsthalle is an award-winning architectural space in a former electrical substation building, now home to a dynamic exhibition programme.

We have three large gallery spaces with cutting-edge modern & contemporary art exhibitions.

Our Design Shop has its own curated selection of stylish souvenirs, limited-editions, books, and glassware from Czech designers.

We have a café with a historical terrace overlooking Petřín Hill & the Prague Castle.

Our bistro has a delicious fusion-style menu & all-you-can-eat Sunday brunches (including free exhibition entry), all served in a renovated industrial setting.
How to visit
Check the address: Klárov 5, 118 00 Lesser Town, Prague

If you're travelling by public transport, we are located near the Malostranská tram and metro stations.

If you prefer to walk, our building is also easily accessible on foot—you can find us across the street from the stairs leading to the Prague Castle.

Find FAQs' & practical information right here.
Opening Hours
Mo: 11 AM—7 PM
Tue: closed
Wed: 11 AM—9 PM
Thu—Sun: 11 AM—7 PM
Prices
Admission 290 CZK
Discounted 180 CZK
FREE with Membership

Tickets can be purchased directly at the Kunsthalle or online.
Would you like a guided tour for your group in Czech, English or Ukrainian?
Group guided tour: 1 500 CZK
Family guided tour: 400 CZK (max. 5 adults)
Discover the Czech design scene at our Design Shop, where you can find books, imaginative jewellery, glassware, porcelain, creative gifts, and limited-edition prints by local and world-renowned artists. Have fun exploring our selection of new ideas and exciting designer pieces! Can't fit everything into your luggage? No worries, we ship worldwide and offer a hotel delivery service.
When hungry after visiting the Prague Castle and descending the Old Castle Steps, our bistro is the fastest and most convenient option to get a delicious snack or a good quality three-course meal. In addition to enjoying a cup of coffee or a glass of wine, you can round off your exhibition visit with two terraces. From the historical one, savour the view of Petřín Hill or Prague Castle. From the contemporary Zenger Colonnade, observe the green hills of Letná Park.
Family-friendly art space
Creativity knows no bounds when introducing children to the wonders of art and culture at Kunsthalle Praha's cosy, family-friendly spaces. Explore the Kidshalle, the Artlab, and the Tower, or create and share your digital graffiti on the Art Wall in Gallery II. Bring the whole family and experience an unforgettable immersion into the world of art!
Do you want to enjoy art to the fullest?
Become a member
Are you in Prague often? Get special access to our exhibitions & events or design shop discount. Kunsthalle Members always enjoy art to the fullest, from young art lovers to cultural patrons.
You'll have unlimited free entry for 1 year

You'll be part of the Kunsthalle Praha community and will be the first to know about upcoming events

We'll arrange exhibition previews for you as well as the option of viewing them outside of regular opening hours

You'll get exhibition guided tours free of charge

You'll get 10% off in the Kunsthalle Design Shop

You'll have reduced admission to KunstKino screenings and talks

You'll get a discount on Kunsthalle Brunch and TransformArt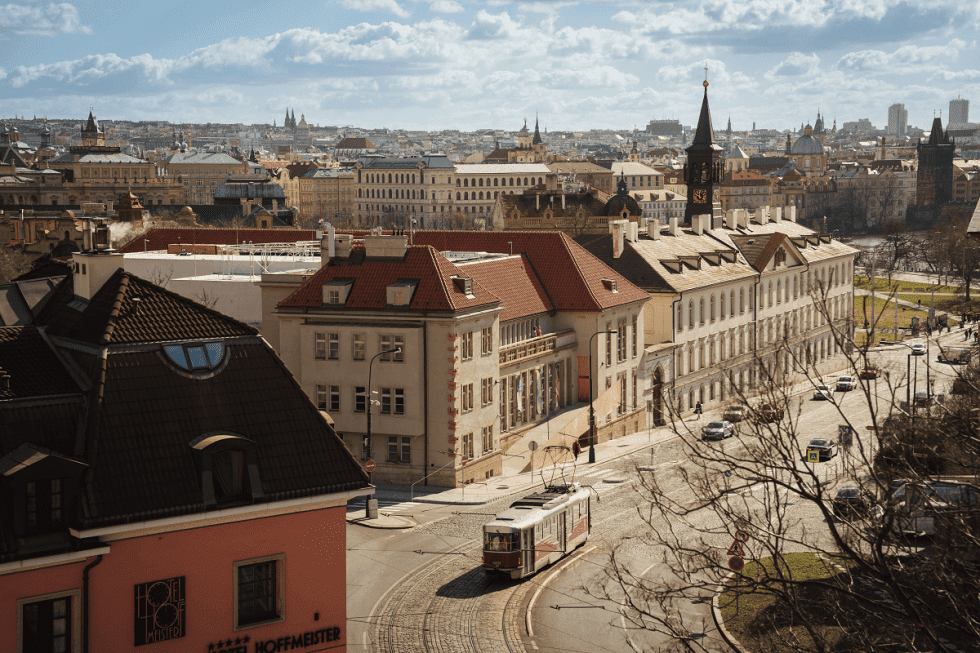 Discover Kunsthalle Praha