London's Delfina Foundation to welcome three Czech residents in 2019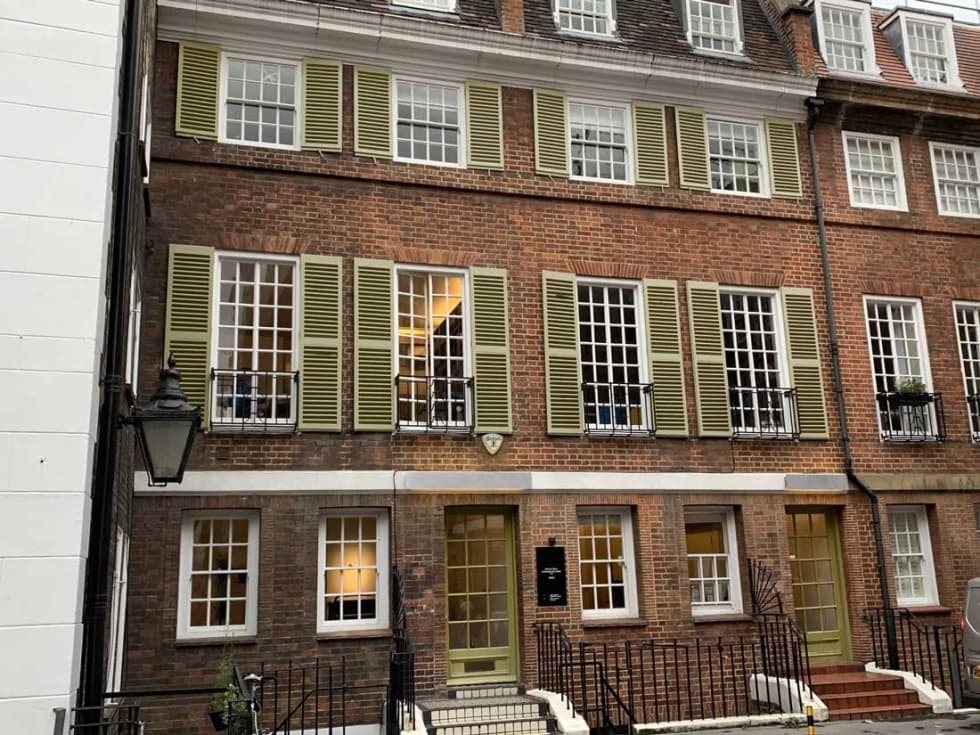 On March 4, 2019, the Delfina Foundation in London welcomed two new residents, curator Tereza Záchová and artist Radek Brousil, who were selected from an open call for Czech artists, curators, and theoreticians, launched in December 2018. A third residency will be taken up by Jaro Varga, a Slovak artist, and curator, who will join the Foundation in autumn 2019.
The residency programme at the Delfina Foundation, running in cooperation with the Czech Centre London, the Arts and Theatre Institute and the Kunsthalle Praha, has this year attracted the highest ever number of applicants. The organisers have received 45 applications, coming also from Czech citizens living abroad and foreign artists living and working in the Czech Republic. This year´s extended programme is a continuation of a successful cooperation between Czech Centre London and the Arts and Theatre Institute, previously supporting residencies of the Czech curators Michal Novotný (2016) and Tereza Jindrová (2017), and the gallerist Lucie Drdová (2018).
The Delfina Foundation residency programme lasts six weeks and focuses on a brand new theme this year: the interconnection of art, science and technology. The foundation also supports artistic projects and incentives regarding the politics of food, performance, public spaces and collecting. During their residency, the participating artists, curators and theorists are encouraged to experiment with original ideas, develop new skills and, above all, cultivate new relationships with local institutions and individuals in the artistic field and beyond. The works of art and the curatorial concepts emerging from this year´s residency in London may be further presented or expanded into bigger exhibition projects in the Kunsthalle Praha.
The residency programme also embraces independent artistic and curatorial projects beyond its primary thematic scope, which is partly the case of the three selected participants.
Radek Brousil, Hands Clasped , view to installation at FAIT Gallery, Brno, 2015

Nika Kupyrova, White Honey, view to installation in Gallery 35m2, Prague, 2018, curator Tereza Záchová

Jaro Varga, In Someone's Else Dream, view to installation in SODA Gallery, Bratislava, 2017
Radek Brousil (*1980) studied photography, intermedia and visual communication in Prague, Montréal and London. His artistic practice involves sculpture, photography and video, often mingled together in immersive installations, in order to achieve a deeper, multi-layered artistic expression. His last two exhibitions drew their inspiration from his childhood years of 1990s, in his case intimately linked with a specific music subculture and graffiti art. He explores the states of nostalgia and melancholy in relation to the forming of identity and the stability and certainty we lack nowadays. He is currently working on his PhD diploma in visual art and sculpture at The Academy of Art, Architecture and Design in Prague. Radek won the Oskár Čepan award in 2015.
Tereza Záchová (*1985) is a freelance curator, critic and educator, based in Prague and Brno. Her focus is mainly on art and galleries in public spaces. During her studies in Ústí and Labem, she founded an alternative gallery space called Buňka (Cell), located in one of the city parks. In 2018, she launched a series of exhibitions introducing artists from Scandinavian and Baltic countries for the Klubovna gallery in Brno. She has co-curated many exhibitions at the non-profit gallery 35m2 in Prague and regularly collaborates on educational programmes at Prague´s DOX and the Moravian gallery in Brno. Her curatorial practice is orientated towards artistic process, intuition and site-specific forms. Her works reflect on environmental issues such as food systems, quantum physics and participatory thinking. She is interested in how people relate to speculative theories about the current and future state of society and encourages the viewer to take action.
Jaro Varga (*1982) is an artist, curator and educator whose practice is based on artistic research. The extended role of the artist and research in art in an era of knowledge-based economics formed the core of his PhD thesis at the Academy of Fine Arts in Bratislava. In 2007, he founded the HIT Gallery, which has become a respected artistic laboratory exploring the most contemporary artistic trends, often aiming at positive social change. From 2015 to 2017, he worked as curator of the fine art section at the MeetFactory, the international centre for contemporary art in Prague, where he developed a number of exhibition projects dedicated to the legacy of modernism, the mirroring of ideologies in art, and the "psychogeography of memory". He explores the last two themes himself as an artist, his work being influenced by the constant movement between various geographical contexts.