Kunsthalle will offer free entry on International Children's Day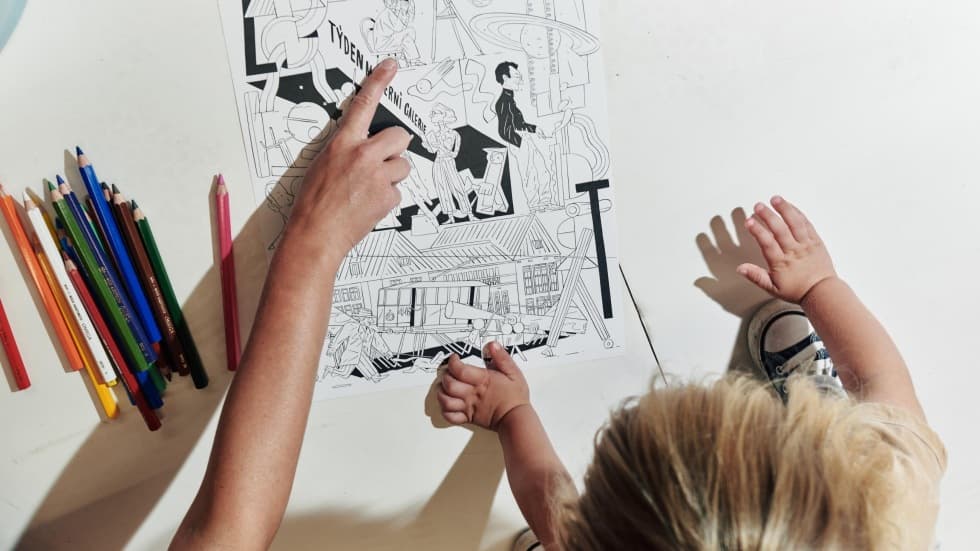 On Thursday, 1 June, we will be open for free all day long! You can look forward to architecture tours for kids, a workshop with French curves at our creative Art Lab, and discovering Krištof Kintera's installation Building Sculptures, as well as to visiting our bistro and café. Keep an eye on our program and recommendations—we look forward to having you!
+ Opening hours on Thursday, 1 June, will remain the same as usual, that is 11 AM–7 PM. We recommend about an hour and a half to see the exhibition. For this reason, last admissions will be at 6 PM. Thank you for understanding.
+ Strollers? On International Children's Day, we're expecting lots of them. But we're not worried, and neither should you be. The Kunsthalle building is barrier-free (except for the "Blackbox" space, currently used as a screening room linked to Gallery 2). You're also welcome to leave your strollers in the foyer of the gallery (or elsewhere), although, unfortunately, we cannot assume responsibility for them. By the way, dogs are welcome in the Bistro on the ground floor, but not in the gallery itself.
+ One more tip for parents: We expect the Kunsthalle building to get pretty crowded during the afternoon, so if you're visiting with a stroller, we would recommend aiming for earlier in the day. We open at 11 AM, and you can have lunch at our Bistro. Of course, this is just a small recommendation. If you have any other questions about your visit, don't hesitate to contact us at 241 004 111. Thank you, we're looking forward to welcoming you!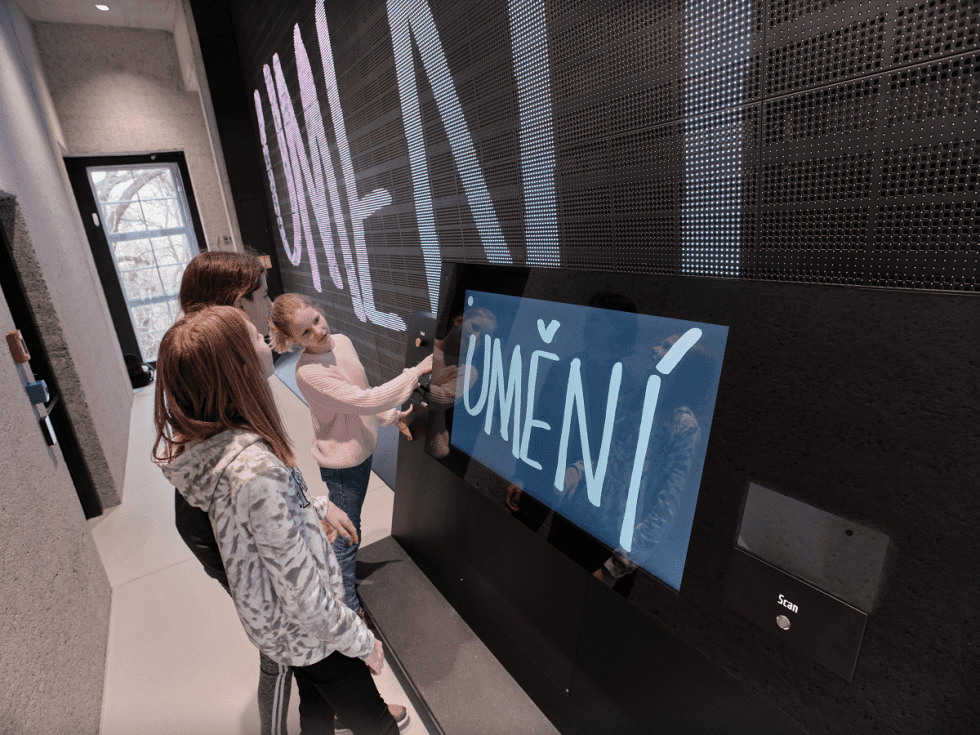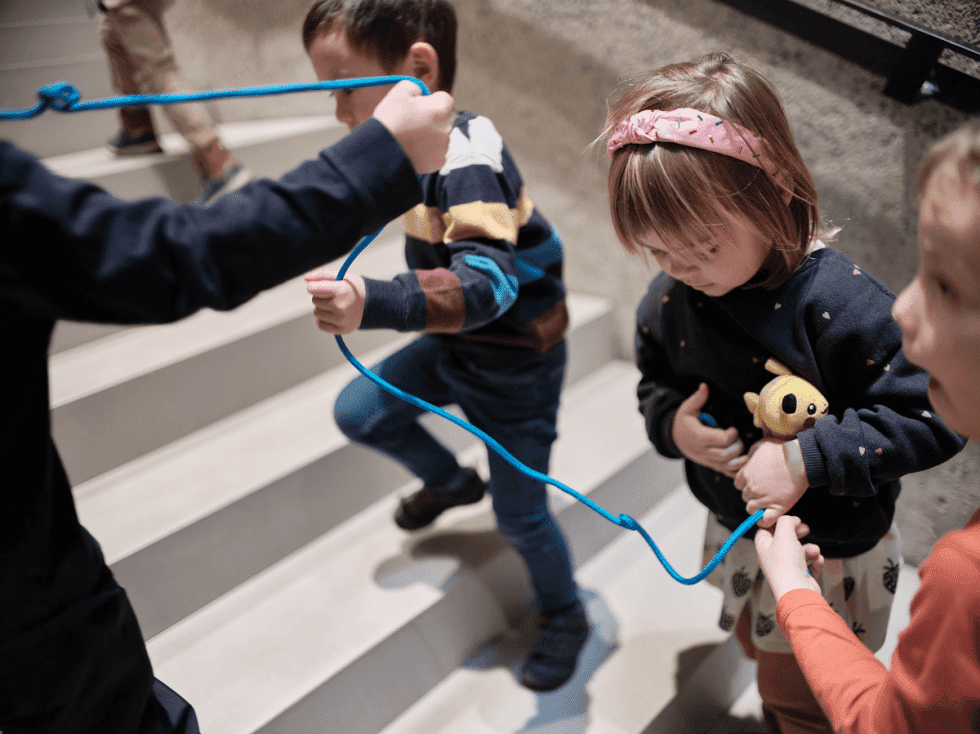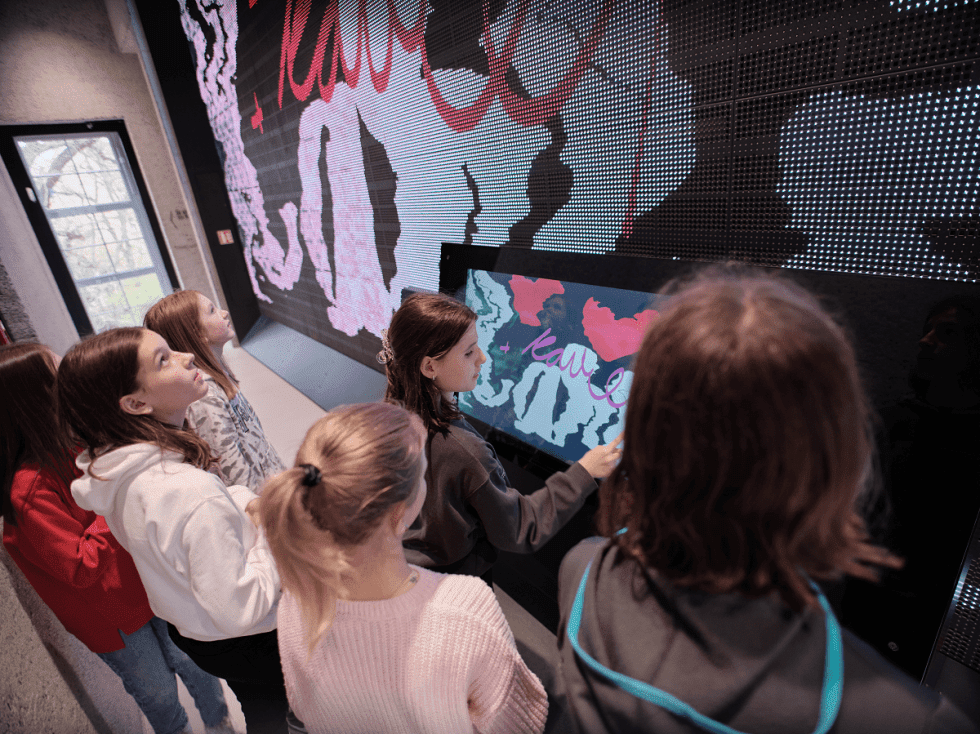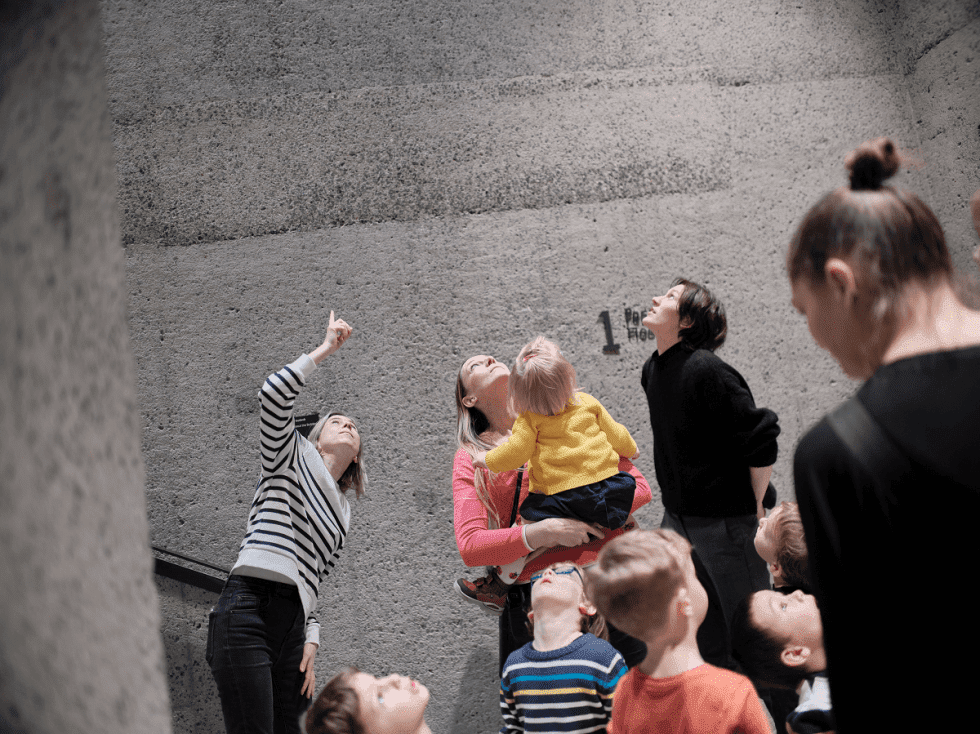 + And what about the exhibition? Currently, we only have one major international exhibition on show, occupying Galleries 1 & 2. It is titled Bohemia: History of an Idea, 1950–2000 and explores bohemia in life, art, and society. Our smaller Gallery 3 is currently closed as we're preparing a new exhibition.
+ Thursday's free admission will include the bohemian exhibition, as well as our charming café with a summer terrace, located on the third floor. Next to it, you'll find the relaxing Book Lounge (where you can unwind and read books and magazines) and the extraordinary Cabinet of Electrical Curiosities.
+ One more important announcement: we'll also be running a POP-UP WORKSHOP IN THE ART LAB, which will be free (and without the need for reservations)! Here, in this creative laboratory (located along your way up the staircase leading to the café), you'll have the chance to paint your clothes however you want. That's right! Bring a piece of clothing, be it an old (or new) t-shirt or a tote bag, and use special French curves (created by Czech artist Matěj Smetana) to transform it into a fashion/art piece. Sounds like a fun time, don't you think?
+ What will not be free on Thursday, 1 June, are refreshments at the bistro and the café, as well as the following two programmes: Architecture Tour For Kids (3–6 years old / 11 AM–12 AM / 90 CZK) and Guided Tour: Building Sculptures (in CZE) (4 PM–5 PM, 90 CZK). Both events are already filling up, so we recommend reserving your spot in time—you know how quickly it flies!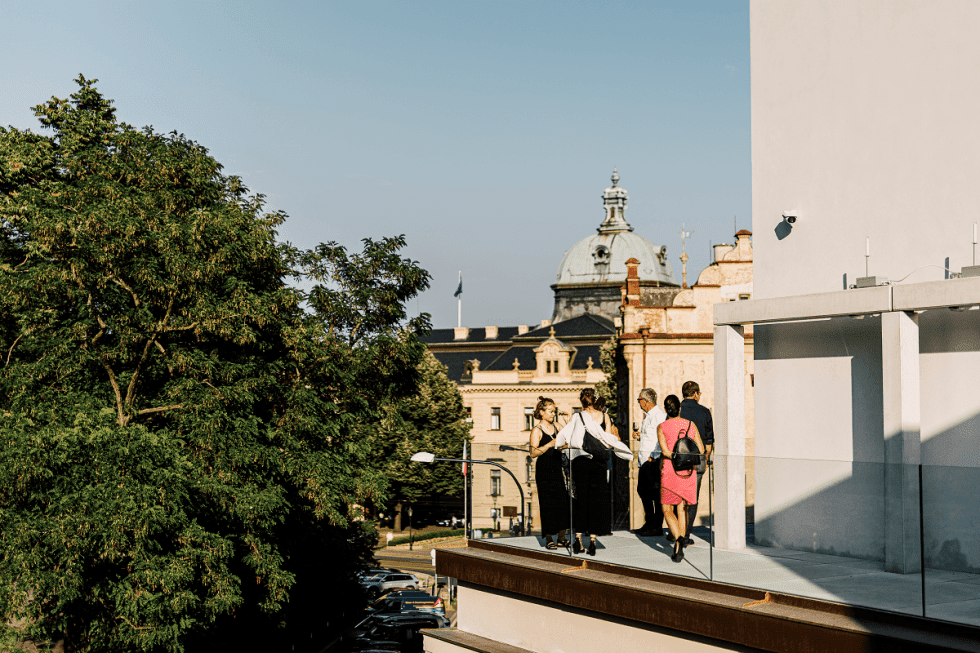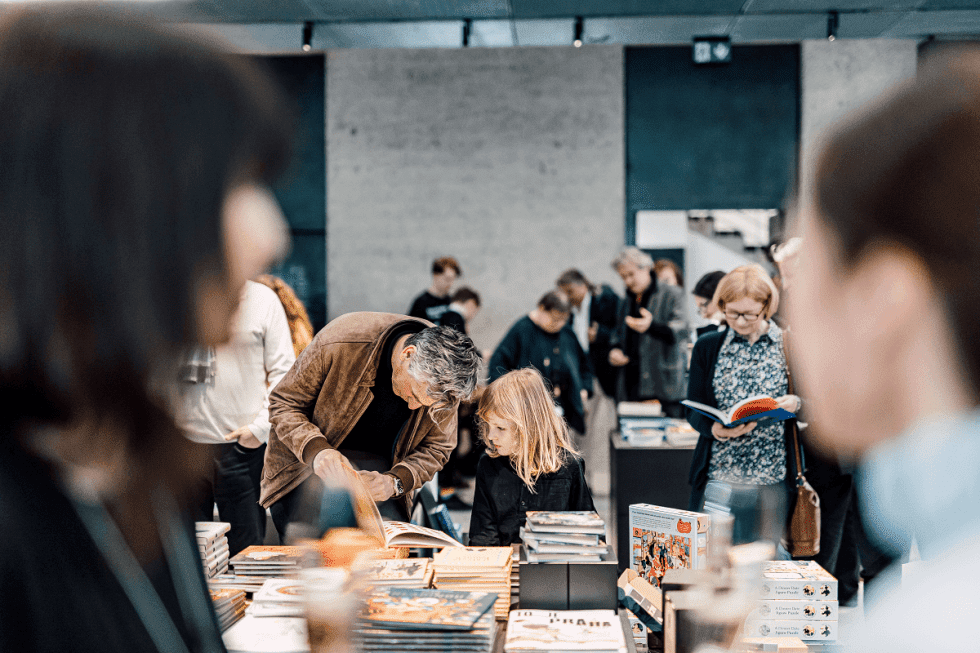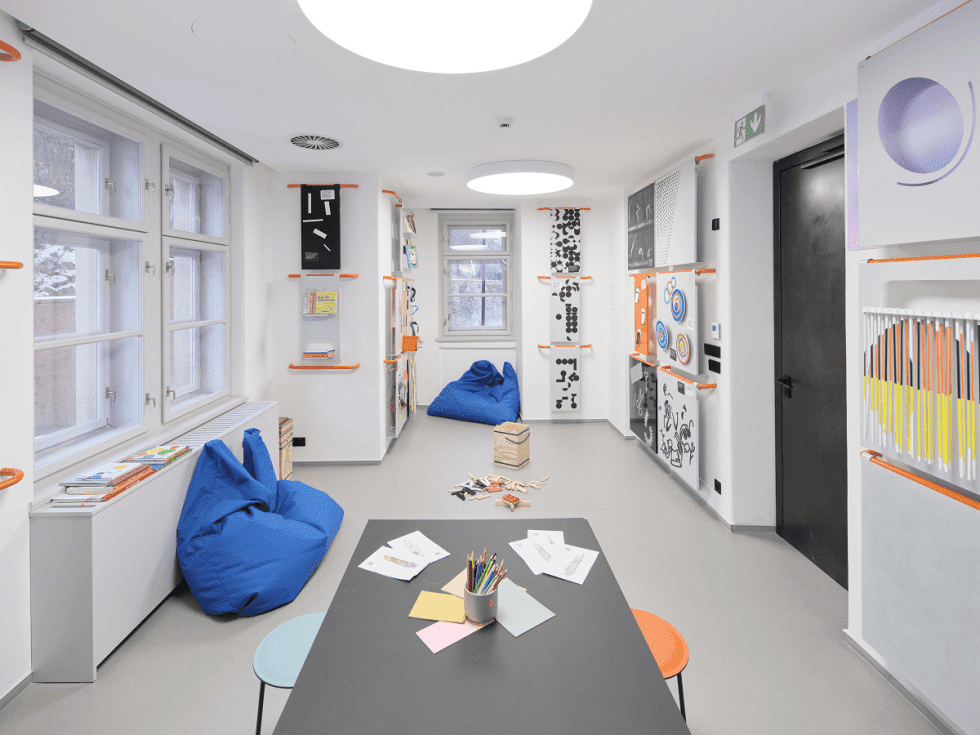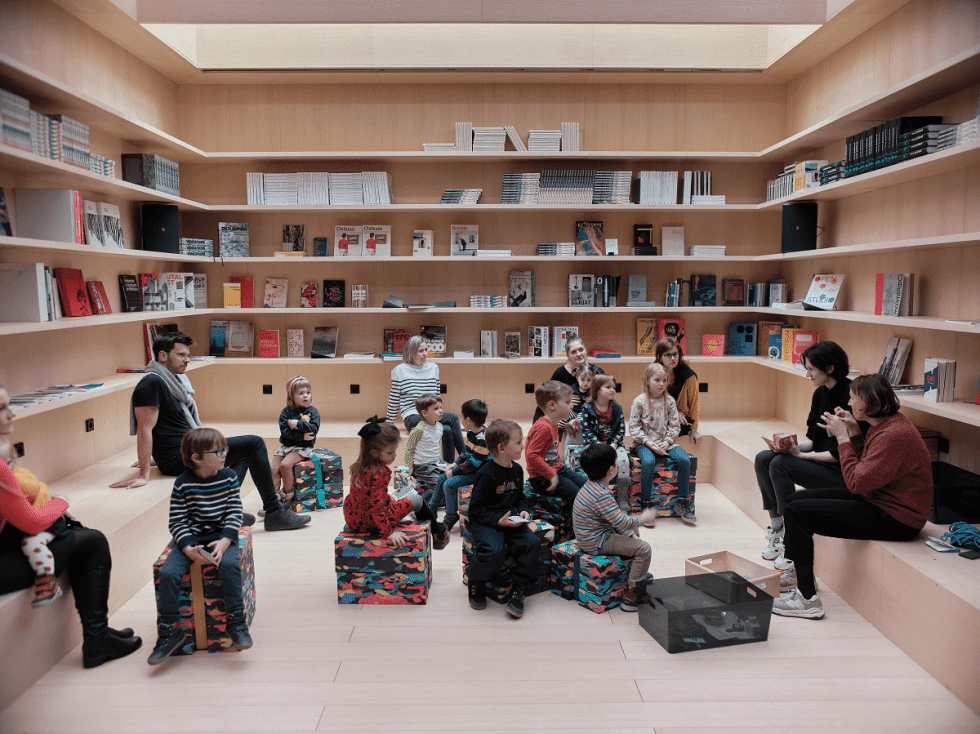 + Throughout the day, our Design Shop will offer special discounts on selected items! As usual, we have a wide selection of wonderful, creative children's books as well as many other items such as limited-edition art prints. You can visit the Design Shop independently of admission to the exhibition (you'll find it directly in the lobby, opposite the ticket desk), and you can also shop online.
+ The Kunsthalle Bistro is currently one of the only places on Klárov Square (at the Malostranská tram and metro stop) where you can enjoy high-quality food—and, what's more, you can do so in a pleasant, artsy environment. You'll be passing the bistro on your way to explore Kunsthalle Praha's art, so don't hesitate to drop by and recharge your batteries with some gastronomic energy! Have a look at our weekly menu.
DO YOU WANT TO KNOW MORE?
DESIGN SHOP

KIDSHALLE

BOOKLOUNGE

ART WALL
MAKE YOUR RESERVATION IN TIME