Discover the world beyond the Façade of Kunsthalle Praha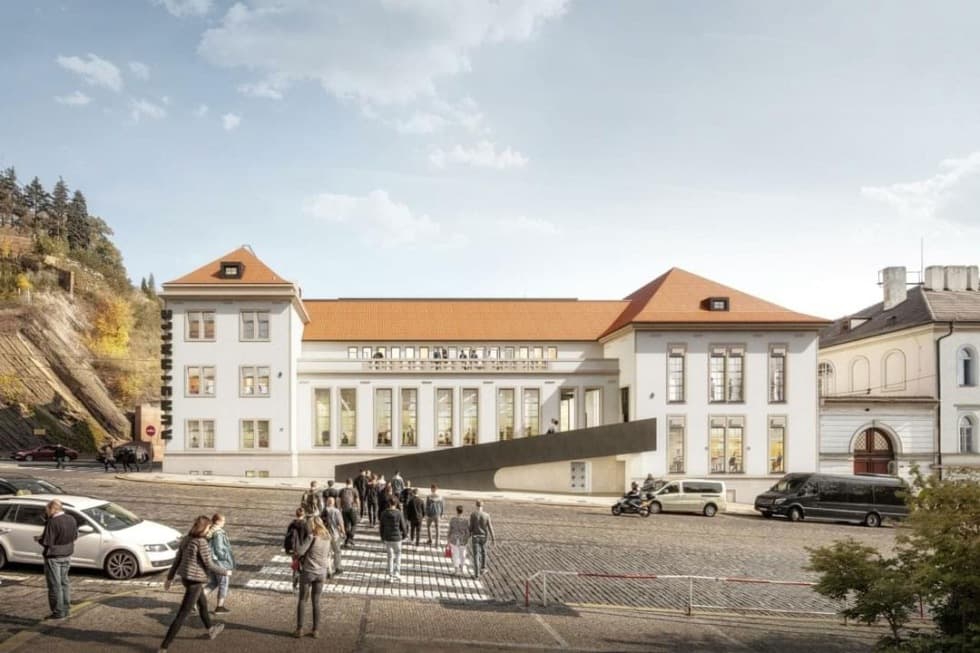 Open House Prague 2021: For the very first time, during the weekend of 7-8 August, you will have an opportunity to visit Kunsthalle Praha. The space that has been undergoing an extensive transformation will be made accessible in the form of guided tours as well as creative children's workshops. Tours throughout the building in English start at 11 am, 1 pm, 3 pm & 5 pm both on Saturday and Sunday. On Thursday 5 August 2021 a debate with key architects will take place (in Czech).
The art of transformation
Architects say than the greatest challenge of reconstructing a building lies in the preservation of its valuable historical substance, or the DNA of the original site. How did the conversion of a former transformation station to a modern exhibition space go? The final evaluation is up to you, however the context of the conversion process will be revealed in the discussion taking place on 5 August in the building's future foyer. A conversation between the architects Jan Schindler and Zuzana Drahotová and the technical director Michal Vaněček (STRABAG) will be moderated by the director of Kunsthalle Praha, Ivana Goossen.
The secret of electricity
Which secrets hid in the Zenger Transformation Station and who actually were Zdeněk Pešánek a Václav Zenger? Weekend workshops give children and parents alike an opportunity to immerse themselves in the history of the site, for instance through a special colouring page by the illustrator Patrik Antczak. A material bank will also play its part! Through it, you will be able to explore which materials the architects and constructors used during the reconstruction process.