Artwork from distant future: An interview with Mark Dion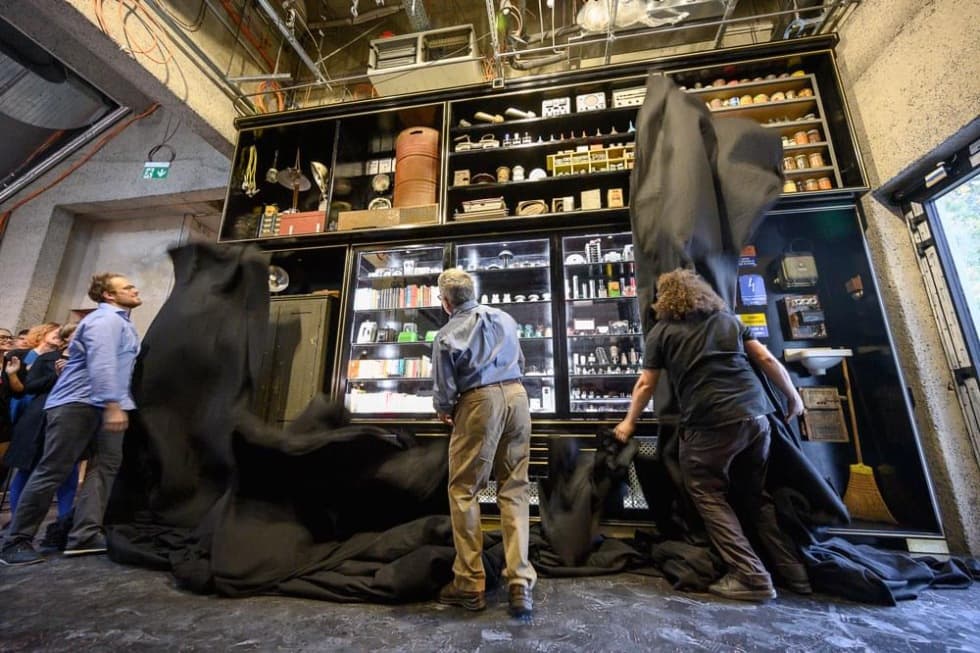 An artwork that connects the industrial past of our building with its new mission for the near future. Look into the mind & work of Mark Dion, an artist-archaeologist, who created the Cabinet of Electrical Curiosities, a permanent site-specific installation for Kunsthalle Praha. In the interview with a chief curator Christelle Havranek, he talks about the school of the flea market, Wunderkammer phenomenon, but also about the irony of technological optimism.
Gathering all kinds of objects and arranging them in various containers is what you have been doing for decades. Would you describe yourself as an artist who became a collector, or a collector who became an artist?
Even from a very young age I noticed peculiar objects and I was drawn to their materiality. I have honed that innate sensitivity into an art practice through the school rooms of the flea market, curiosity shop and museum. I always thought that making art and curating were not entirely distinct practices. Curating uses a lot of the same conceptual tools that an artist uses . The practice of using collected things as art material is something that is very comfortable for me. I've never felt like the assemblage artists who needed to do something to the object, to make it something else. I think that the object is more powerful when you don't alter it, when you allow it to be itself. When you put it into a vocabulary of other objects, you are putting it into a structure that allows the objects to generate new meaning through their relationships, rather than physical changes to the objects themselves.
Do you remember what your first collection was?
It is really hard to say, I had a lot of collections as a child. I had a very undisciplined, unstructured way of collecting. There was no one in my world who could help me logically with the process of collecting as one of rational organization. I think I liked the activity and the science of collecting, but I didn't have access to a systematic approach. There was no guide to introduce me to a methodology.
When did you understand that you needed a system for your collection, and that found objects would be your main medium?
I spent a lot of time in nature during my childhood. And it was a very active one, one of collecting, fishing, hunting, and being in the natural environment. The nature I encountered was not pure and wild. It might easily have been the nature of the garbage dump, the abandoned shipyard, or any of these other places that I played in. When I became more interested in the topic of nature, it was largely in conservation, in preserving wild things from wild places. That brought me to see the museum as a place that structures the official story of the natural world. I became interested in the history of museum culture, especially in relation to the necessity to develop a structured, scientific language that is universal and international.
One of your major sources of inspiration is the Wunderkammer. Would you say that you also have a specific interest in the encyclopaedic collection?
Yes, but I think that the Wunderkammer and the encyclopedic collection are two very different things. The Wunderkammer is specifically interesting because it is not the encyclopedic collection, it came before that, it is something where the methodologies of collecting are very mysterious. It is not the same kind of tool of universal knowledge that happened more during the Enlightenment when you have very systematic collections. In the Wunderkammer you have very idiosyncratic collections – they are really reflections of the individual collector's interests and tastes. They can be metaphysical, religious, proto-scientific, or mystical. The objects could be colonial trophies, or they could be magic objects. What is interesting about the Wunderkammer is not how it shadows or predicts the museums to come but how different it is to them. Museums are rational and universal, the Wunderkammer can be very irrational.
The Cabinet of Electrical Curiosities refers to the history of the Zenger Transformer Substation building. What interested you in this project, knowing that your investigations usually deal with biology rather than technology?
This place has an industrial history which touches everyone. The transformation of society through electrification is really an interesting story and is captured in material culture. Documenting this history would be easy to do, if we were going into the building the day after it closed and it still had its turbines, transformers, and all the things we might expect to be there. But all of that has gone, because the building hasn't only sat empty, it's had other users, other occupants. There is a little bit of an endeavor of rescue archaeology, you just have to go in and find whatever you can get your hands on, and it is not that much with which to tell the story.
This work was developed over three years, during the entire conversion of the building. Not only was there little left to collect on site, but your research in Prague was severely limited due to the restrictions caused by the pandemic. How did you adapt your method in these circumstances?
The pandemic really complicated so much of the process. On my first trip to Prague, although in the freezing winter, I did get to the flea market to acquire a few things as well as see what my amazing project manager Matej Al-Ali had salvaged from the Zenger Transformer Substation. This created a template, which, in addition to my lists and drawings, gave Matej a sense of what we needed. At the same time I collected some charismatic objects from other European countries and the USA which were shipped back to Prague. So between Matej and I we were able to gather enough compelling items as well as develop the cabinet design. Obviously I would rather collect and manage things in person, but if it has to be done this way, I could not have a better project manager than Matej.
The obsolete objects in the cabinet were witness to a time when electricity was synonymous with modernity and hope. If it is still associated with progress, the omnipresence of electricity is now also perceived as a threat to the environment. How do you see this evolution?
It is difficult to overstate the optimism and enthusiasm that welcomed the introduction of available domestic electricity. Certainly for almost the entirety of the 20th century the emphasis on any discussion on available electricity was a positive one, which did not factor in environmental costs of power generation - the damming of wild rivers, pollution from the burning of fossil fuels, the inherent dangers of nuclear energy production. There are so many impacts of energy production from water pollution, release of carbon dioxide and other greenhouse gasses and of course the ravages of mining and drilling, the euphoria around electricity has been eclipsed by its very real costs to the planet and society. In a sense, I want this artwork to have a science-fiction-like quality; as if the viewer is from some future, looking back at a time when energy production was seen as a total boon, as something that motivated innovation and design. I think the viewers will be able to read the irony in the presentation of technological optimism in the cabinet.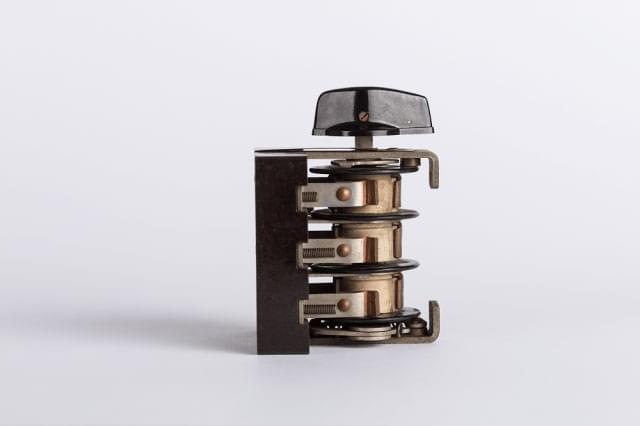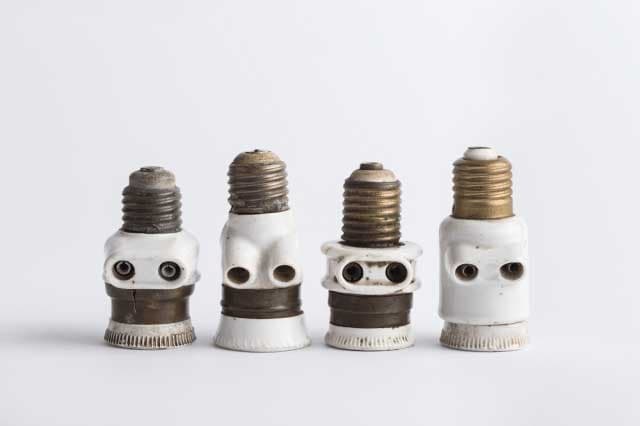 Have you ever made comparable cabinets in the past? And if so, what will be unique about this one?
Even if I have had pieces that sometimes include industrial elements, I have never really worked with a specific kind of technological or industrial context. So that is interesting to me. Because I have experienced industrial museums of technology, and they are just as interesting to me as natural history museums, or other kinds of museums obliged to tell an official story. In Paris I spend as much time in places like the Musée des Arts et Métiers as I do in the Musée d'Histoires Naturelles. But I don't often have the opportunity to try to tell that kind of story. In the end of course, the story of electricity is an ecological history as well.
Would you say that there is something of yourself incorporated in each of your cabinets of curiosities? What in this one might be considered as autobiographical?
One of the aspects of the Wunderkammer that makes it exciting is that it is very individualistic. Of course, within my own work I often make personal references, and in a sense they are very much ordered around my particular interests. Even if the goal is to make something that reflects society, there are a lot of personal decisions and personal aesthetics that go into it. Very often there are jokes in these cabinets that are not necessarily accessible to everyone, but perhaps to people interested in the history of science or art. There are jokes about the readymade and very often I make exclusive references to Duchamp or to Man Ray, or to other Surrealists with whom my relationship to objects has a kind of overlap. This work has Easter eggs as well for me, like the numerous glass insulators which appear like high design objects of various colours. While I purchased many of these for the exhibition, I also had some of them in my studio for years. I have lived with them for decades before I found a good home for them. This project allowed me to place these orphaned objects in a perfect new home.
Interview led by Christelle Havranek, Chief Curator of Kunsthalle Praha
Photo © Johana Pošová
A mixed media artist whose eclectic work spans installation, sculpture, curation, assemblage and more. His interdisciplinary approach appropriates methods taken from archaeology, archiving, ecology, and the sciences to probe the construction of knowledge across many different fields. The recipient of many awards, Dion has exhibited his work extensively and collaborated with major international institutions. Some of his well known works include Neukom Vivarium (2006), a permanent outdoor installation and learning lab for the Olympic Sculpture Park in Seattle, WA, and Tate Thames Dig (1999) which displayed a range of relics discovered at Thames River locations near London's Tate Gallery (now Tate Britain) and future Tate Modern. Dion rarely works with the same materials twice, and has worked with everything from industrial factory components to taxidermy animals. His works can be found in the collections of the Museum of Modern Art in New York, the Tate in London, the Carnegie Museum of Art in Pittsburgh, the Centre Pompidou in Paris, and the Seattle Art Museum, among others.