A turning point for life & work of Przemek Pysczek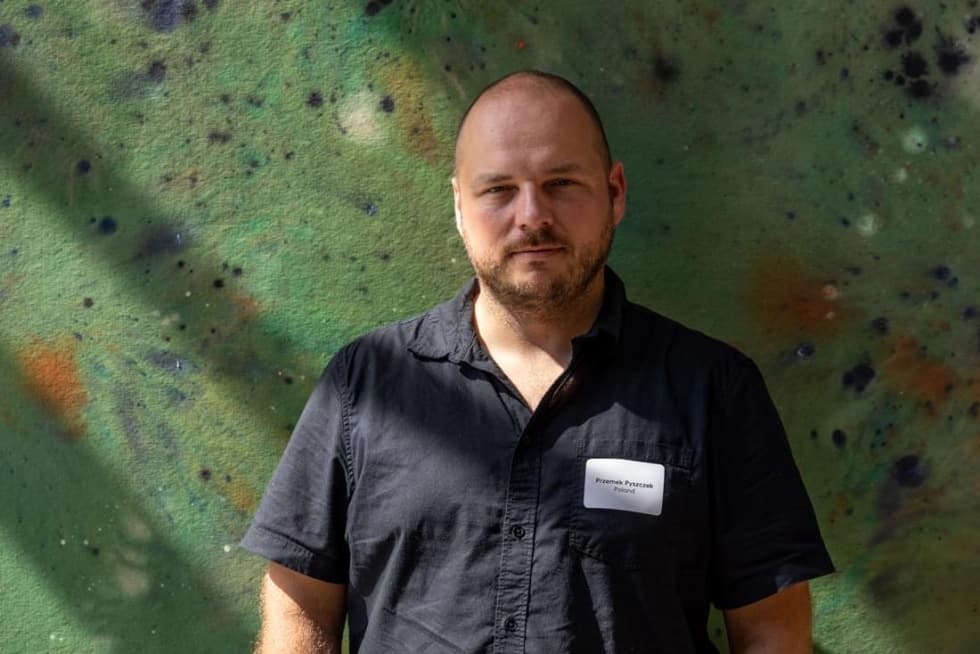 Polish-Canadian artist Przemek Pyszczek routinely focuses on the post-socialist reality of Poland. He transmits its forms and impulses to other media, typically to playfully colorful compositions of images and objects. In a short interview, he reflects on his time spent in the artist-in-residence program in Ghent, New York in the summer of 2021 within the Art Omi & Kunsthalle Praha Fellowship.
Can you introduce yourself and briefly define your artistic practice?
My name is Przemek Pyszczek. I was born in Poland in 1985 and moved with my family to Canada a few years later. I grew up in Winnipeg and studied architecture, and then moved to Berlin in 2010. In 2018, I moved to a small village in Poland, near the German border. I make sculptures, paintings, and installations that explore the intersection between personal memory and broader social histories. I especially like to document elements of the built world in Poland, and reference them in my work.
What were your expectations when you applied for the Art Omi & Kunsthalle Praha Fellowship?
To be quite honest, I didn't think I would get into the residency. Like with most other residencies, so many artists apply for so few spots, so it's a crapshoot. But I was hopeful that I would get in, because I know a few artists who had participated in the Art Omi residency in the past, and I had only heard good things from them. So, I took a chance, and I'm glad I did! It was a good reminder to always at least try.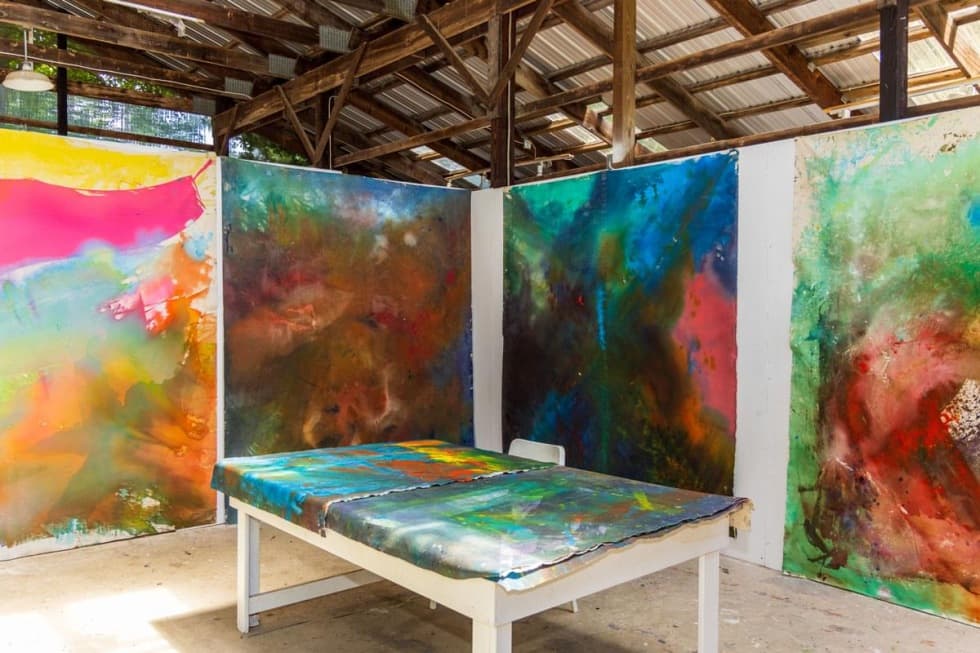 What did this residency experience bring you and what did you work on?
This was a life-changing experience for me, especially in this difficult time we're all living in. It was really meaningful for me to connect with an international group of artists, many of whom I will be keeping in close contact with for years to come.
These connections are invaluable for an artist's development of their work and social lives, but also professional networks going forward. It's important for artists to get to know other artists around the world, as this brings about new opportunities for collaborations and exhibitions.
In terms of my work, this was a very pivotal moment for me. For the first time in seven years, I felt fully free to make new work – without constraints on space, time, cost, or expectations. I made a series of 10 large paintings on canvas, exploring a new way of making and painting for me that has been very invigorating and made me fall in love with making art again. This work is conceptually linked to my previous work, but I finally had a chance to feel free in the way I execute it, and work between an area that was both conceptual and emotional. This is something that will be continuing forward in my future work, and this would not have been possible without the residency and the Kunsthalle Praha Fellowship.
This fellowship is dedicated to artists based in the Visegrad region. What does this part of Central Europe mean to you?
This part of Central Europe is a very interesting place for me to live, and as a place to situate my artistic practice, as it has been a crossroads and it has constantly been in a state of flux – even to this day. As an artist, it is fascinating to be a witness to this and to be able to reflect on it in a visual way. I also think that we have such a rich history (and present) of art-making in this region, and it is important to share it with the world.
In his work, an artist of Polish-Canadian descent thematizes the post-socialist reality of Poland which, as an artist, he views through the optics of the surviving architecture of this period. He adapts its forms and impulses and transfers them to other media, typically through playfully colored compositions of images and objects. Through his artistic work, he recalls the childhood spent in the state before transformation and before moving to Canada. His work thus allows viewers to indulge in visual nostalgia, which he perceives as part of his personal history.