Opening Event: Building Sculptures and Girl with a Dove
08. November 2022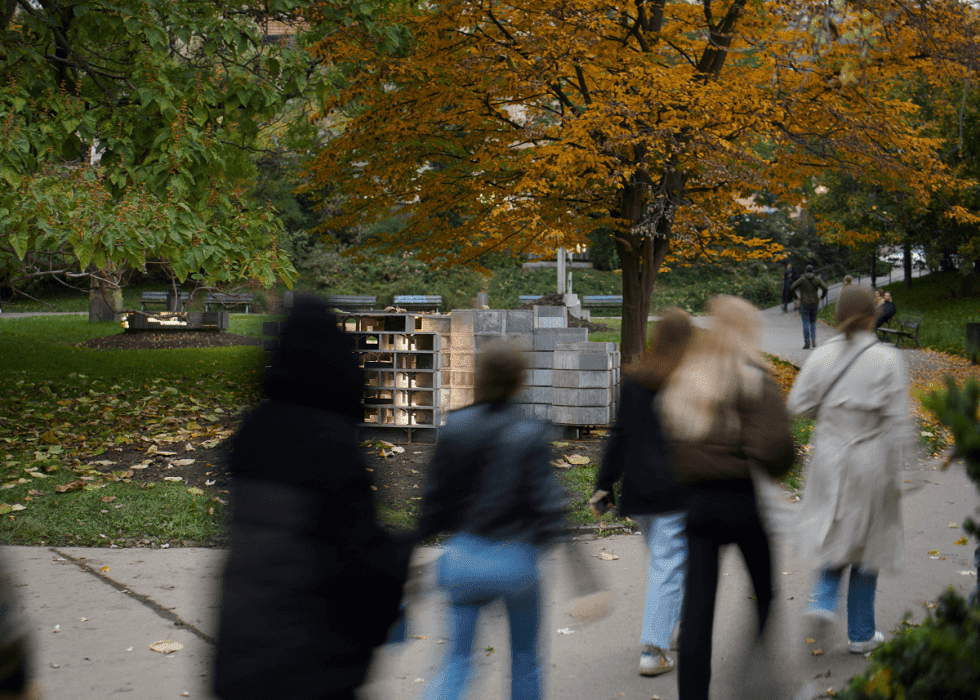 Come together with Krištof Kintera to light up his new sculptural work! Brutalist memento Building Sculptures is situated right across from the Kunsthalle. We will welcome you with an opening speech, a beer stall and an open Bistro (until 11 PM).
The official unveiling of the sculpture park will take place on 8/11 2022 in the small park Holubička directly opposite the Kunsthalle Praha building.
8/11 2022 6 PM
free & no reservation needed