Architecture Tour: Kotva Department Store with Construction Manager Zdeněk Rameš (in CZE)
14. June 2023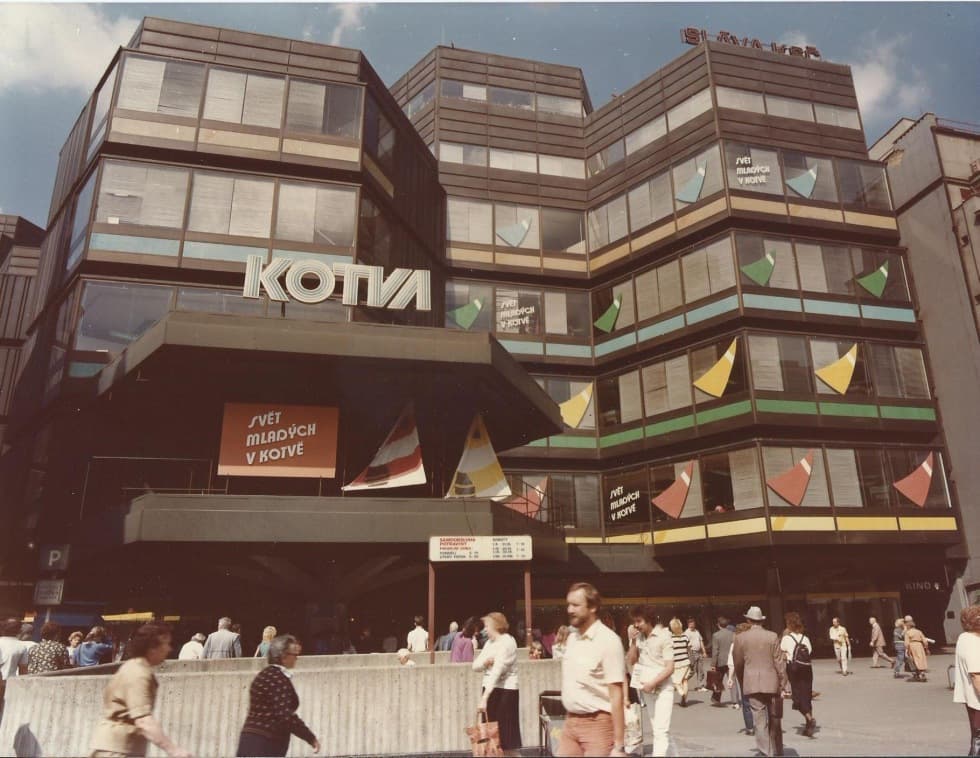 Department Store Kotva, as one of the buildings in Krištof Kintera's park, was the largest department store on the smallest area of land in its time.
Architects Věra and Vladimir Machonin had to work with limited space in the historic center, adaptation to the surroundings and an enormous operational area in their winning design. What were the construction process and the difficulties they faced?
The building on Republic Square (Námeští Republiky) will be supervised by the assistant construction manager of OD Kotva, Zdeněk Rameš, who carried out architectural designs as an employee of the Swedish company SIAB.
Meeting point: in front of the main entrance of Kotva at the Republic's square

Date: 14/6 5 PM

in Czech