Open Call: Apply for Art Omi's artist residency in the USA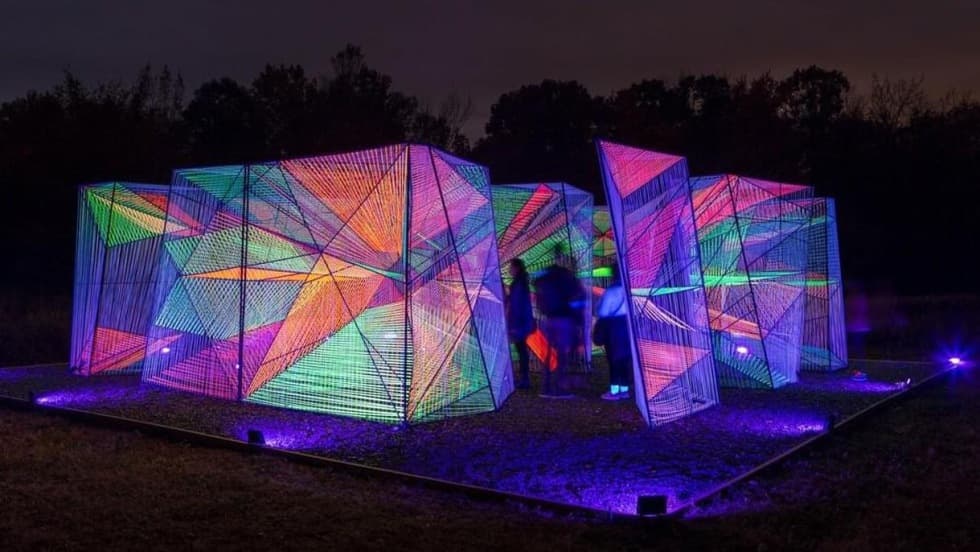 Visual artists from the Visegrad region have the opportunity to participate in an open call for a month-long residency in the USA. We announce this open call in cooperation with the American center for the arts as part of the Art Omi & Kunsthalle Praha Fellowship for the Visegrad Region.
Non-profit organization Art Omi is inviting you for a month-long stay in the American countryside where you can make art uninterrupted. Accessible by a train from New York City, their campus features a sculpture and architecture park for exhibiting art, which offers a Zen space for the international artist community to meet and create together. Until mid-October 2021, artists from Czechia, Slovakia, Poland, and Hungary can submit their applications for this one-month artist-in-residence program, which is set to take place in the summer of 2022 with direct support from Kunsthalle Praha.
The idea and driving force behind Art Omi is to bring together artists from around the world who represent a wide range of styles and techniques. Every summer, in cooperation with international institutions, the organization invites 30 artists and offers them the opportunity to create and experiment for four weeks straight.
Time that's devoted solely to works of art and artistic production is, besides other social activities, balanced out by the Visitors Program, a unique opportunity in which Art Omi invites prominent New York artists, curators, critics, and art dealers to visit the studios live in person. And of course, a residence at Art Omi offers so much more. So what are you waiting for? Take part in the open call for your chance to be selected!
For more information about the American non-profit art center and its artist-in-residence program, visit the Art Omi website directly or read their FAQ.
June 23rd – July 18th, 2022
City of Ghent, State of New York, USA
For the duration of your artist-in-residence stay, Art Omi will provide you with on-campus accommodation and meals at no cost to you.
Artists from Czechia, Slovakia, Poland, and Hungary.
All you need for you to apply is your CV, bio, and brief artist statement in English; two references; plus 8 image attachments or 3 video excerpts. The artist-in-residence program is not limited to a certain theme or topic. Therefore, there is no need for you to apply with a specific project in mind, nor do you need to provide letters of recommendation.
Deadline for submitting your application:
October 15th, 2021

The selection committee will make their decisions in February 2022. Both successful and unsuccessful applicants will be duly notified
Alex Schweder + Ward Shelley, ReActor (2016) / Photo © Richard Barnes

Alicia Kwade, TunnelTeller (2018) © Alicja Kwade, courtesy 303 Gallery, New York / Photo © Alon Koppel