Laurent Mignonneau & Christa Sommerer will give a talk at Kunsthalle on 20/06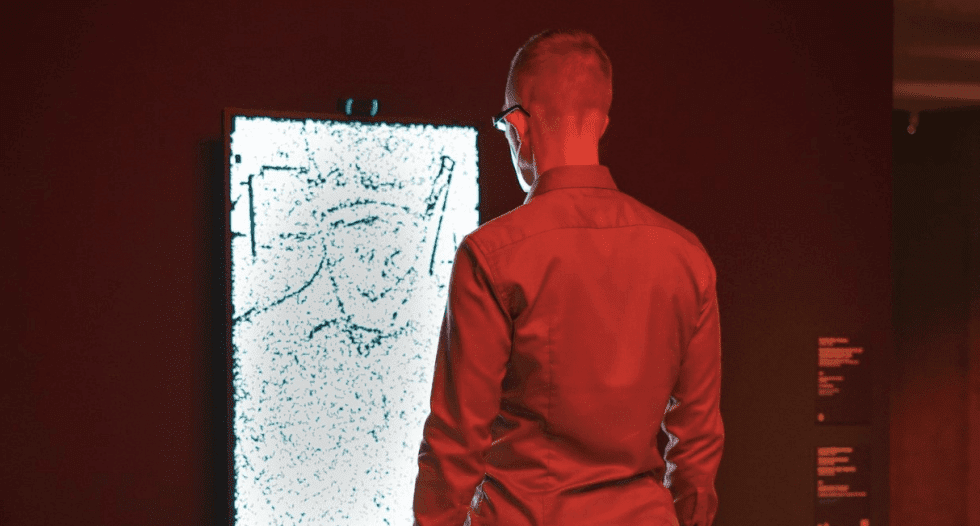 Internationally renowned media artists, researchers, and pioneers of interactive art will present their practice in conversation with Christelle Havranek, the chief curator of Kunsthalle Praha. An artist talk about the relationship between art, science and ecology will take place on Monday, 20 June from 7 pm in the Kunsthalle Praha Bistro.
The French-Austrian artistic duo Laurent Mignonneau & Christa Sommerer have been working together for over thirty years now. Their collaboration balances between the worlds of art and science, touches on the relationship between man and nature and other ecological topics. As researchers working primarily with new media, their installations build on natural and intuitive interfaces and scientific principles, such as artificial life, complexity, and generative systems.
The work Portrait on the Fly, which you can also see in the exhibition Kinetismus: 100 Years of Electricity in Art, is one of their many participatory works. The seemingly simple installation consists of a hanging screen and flickering flies - and it is you, the spectators, who give the work and its algorithm the impetus for change.