Kunsthalle Praha to open with Kinetismus: 100 Years of Electricity in Art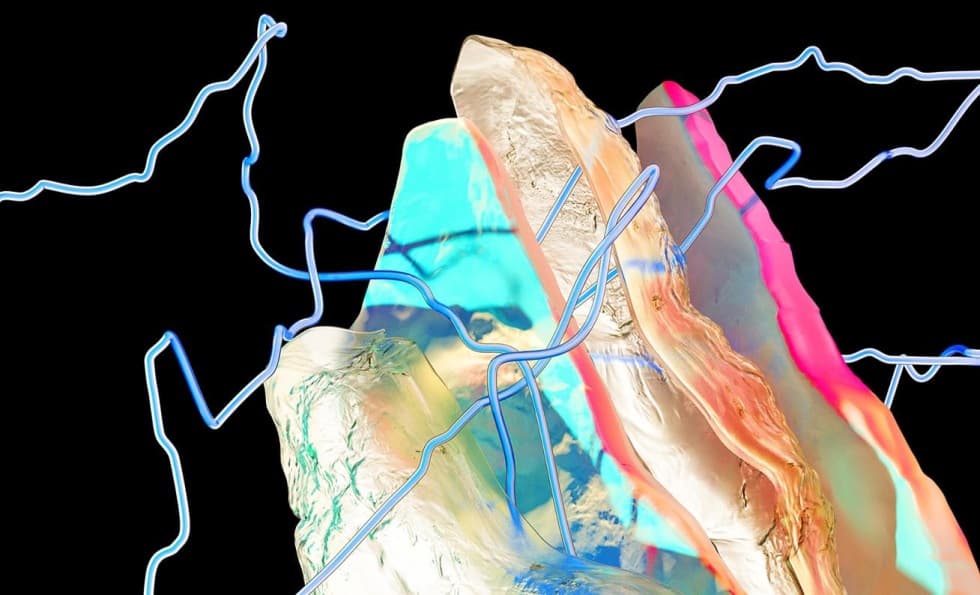 Kunsthalle Praha will open to the public on 22 February 2022. Its inaugural exhibition titled Kinetismus: 100 Years of Electricity in Art, will be on view through 20 June 2022, and will explore how electricity has transformed artistic practice from the start of the 20th century to the present day.
Set to become a highlight of the city's urban and cultural landscape, the major new not-for-profit, and non-governmental institution, established by the The Pudil Family Foundation, will offer a dynamic programme of short-term exhibitions aiming to connect modern and contemporary Czech and international art and innovative educational activities. Designed by Czech architecture studio Schindler Seko, the space will span 5,700 sq. metres and include three large gallery spaces, a design shop, a bistro, and a café with a terrace that features views of Petřín Hill and Prague Castle.
'After more than six exciting and challenging years of planning, reconstruction and programme development, we are thrilled to finally open the doors of Kunsthalle Praha to the public. I am profoundly grateful to our team and to our partners - the curators, artists, institutions, and lenders of artworks who trusted us at the beginning when all we had was a ruin in the centre of Prague, some architectural drawings, a sparkle in our eyes, and lots of potential. Opening to the public with an ambitious international exhibition like Kinetismus would not have been possible without them.' says Ivana Goossen, Director of Kunsthalle Praha
Kinetismus: 100 Years of Electricity in Art
The opening exhibition will celebrate the original function of Kunsthalle Praha. Known as the Zenger Electrical Substation in the 1930s, the building housed large amounts of technology that generated electricity for the city. As technology evolved, the vast space was no longer needed, and it was converted into Kunsthalle Praha which still houses the substation's equipment in a small area in its basement.
The exhibition is also a nod to Czech avant-garde artist and pioneer of kinetic art Zdeněk Pešánek who created a series of allegorical kinetic light sculptures titled 100 Years of Electricity for the façade of the Zenger substation in 1936. The artwork, which brought together art, science, and sound, was presented at the International Exposition of Arts and Technology in Paris in 1937 where it perfectly embodied the theme of the Exposition: Technology in Modern Life. Unfortunately, the piece mysteriously disappeared after it returned to Prague and was never installed on the façade it was originally created for. Failing to recover these lost sculptures - of which only the preparatory models remain - the Kunsthalle Praha team chose to focus on bringing Pešánek's ideas back to life and exploring their legacy. The exhibition title also refers to his seminal book Kinetismus which discusses the possibilities offered by the integration of motorised movement and artificial light in art.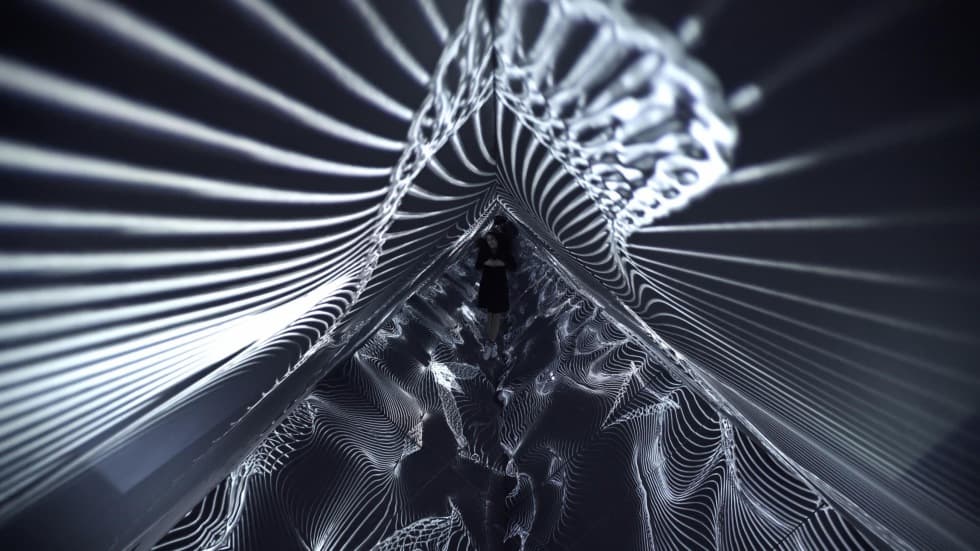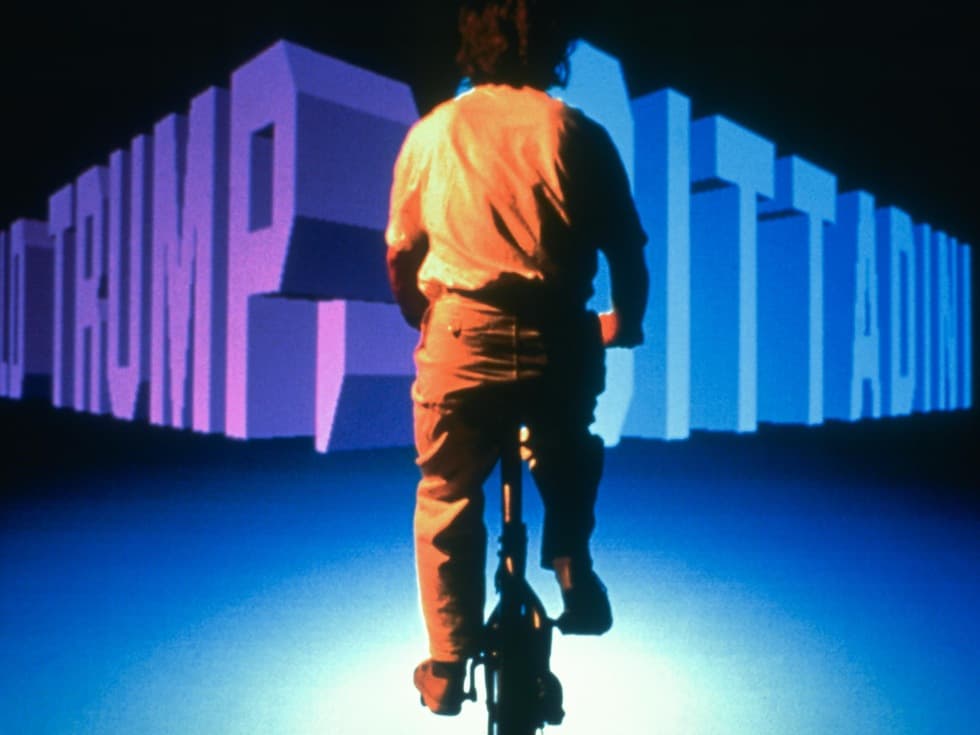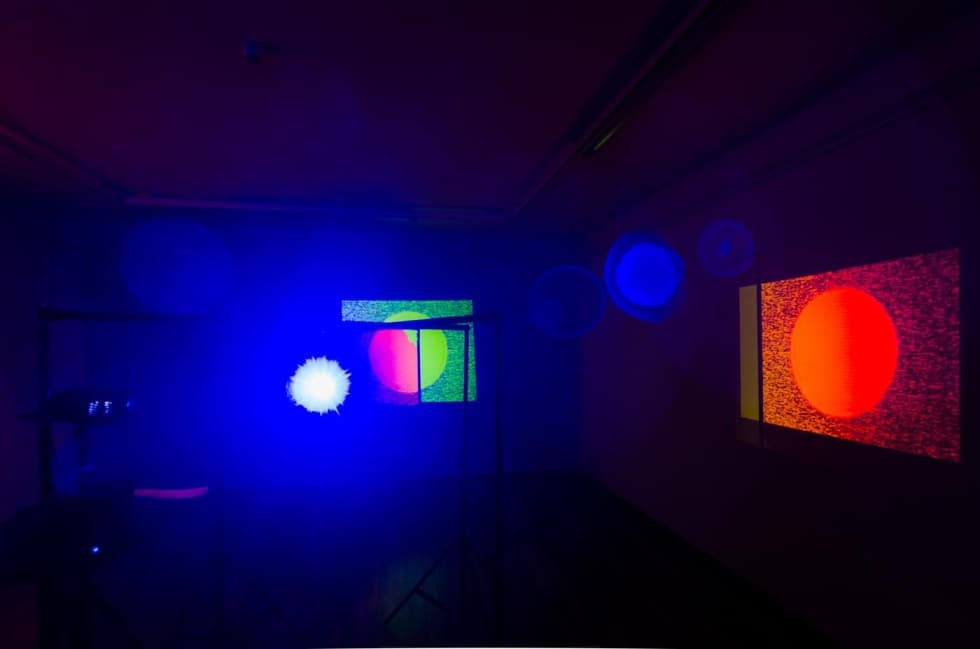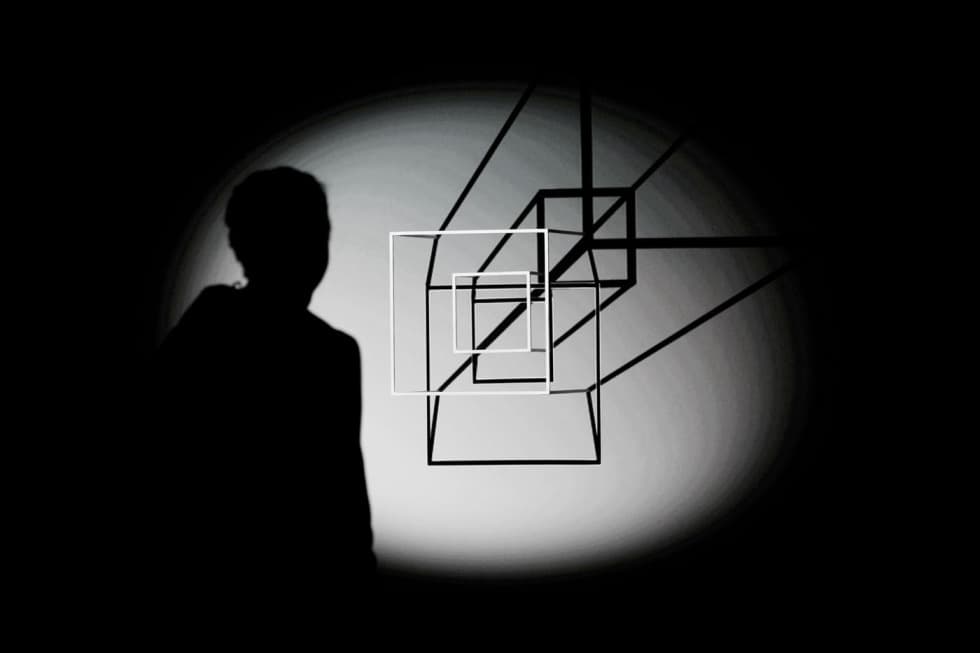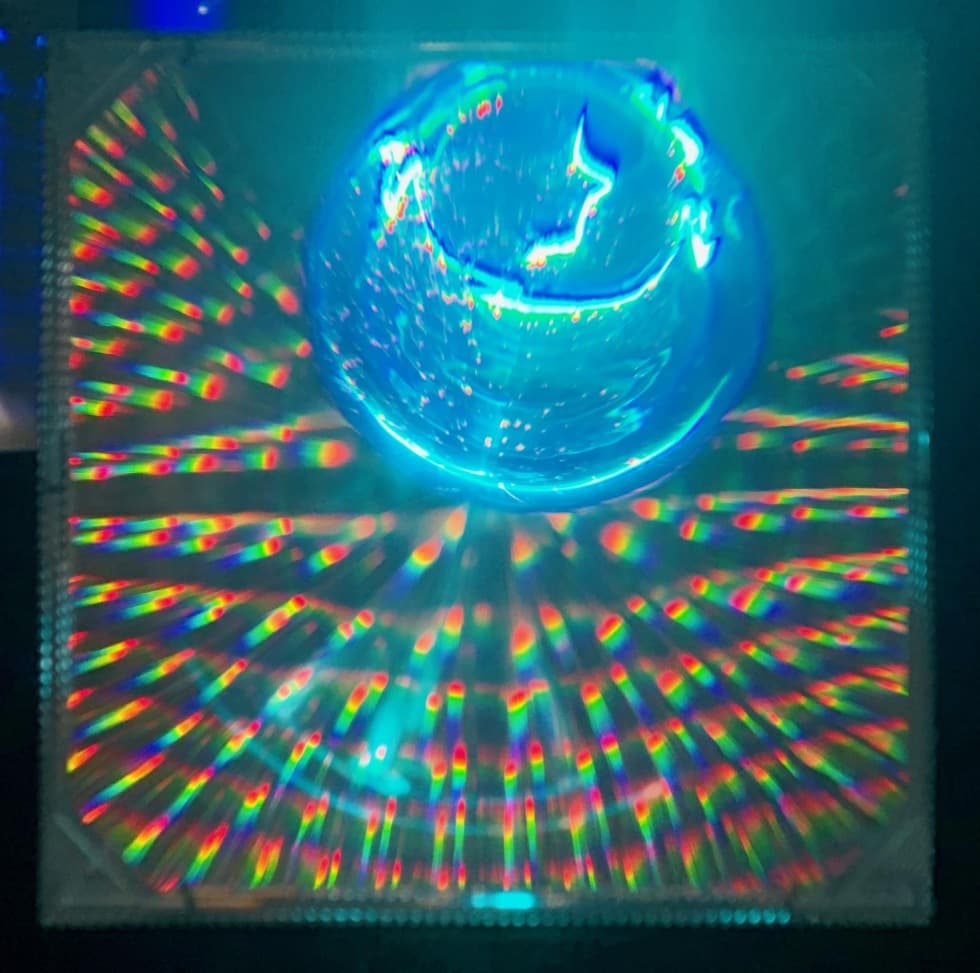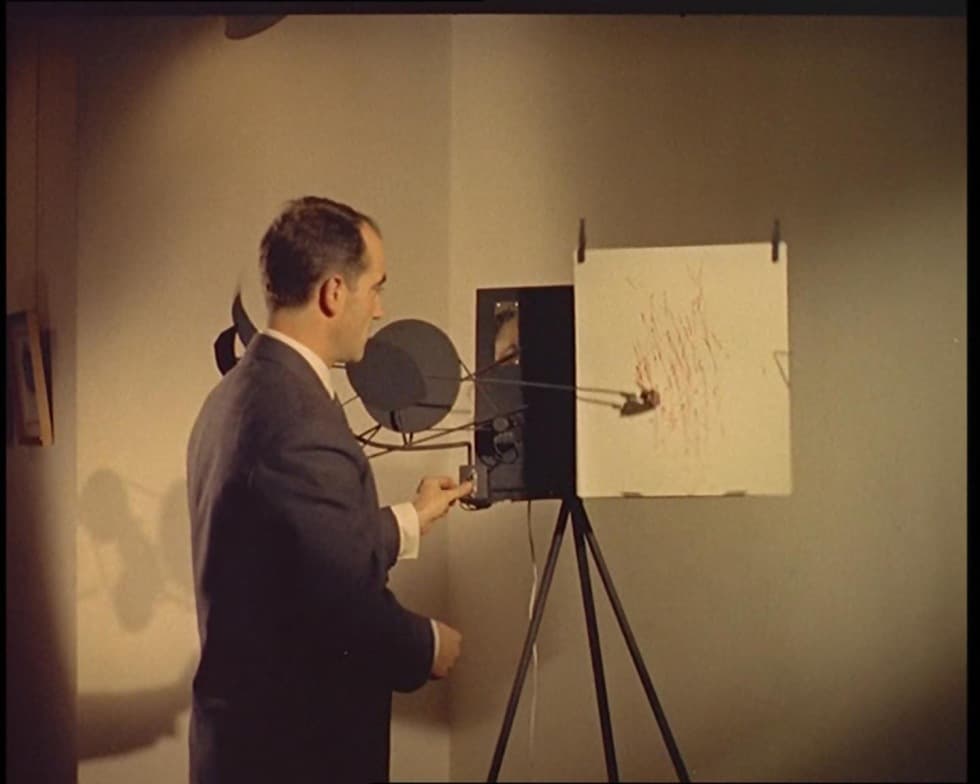 'With our inaugural exhibitions, we introduce the philosophy and approaches that will inform Kunsthalle Praha's programming. Thus we aim to reveal the identity of the new space that we are shaping: a place of encounter between past and present, here and elsewhere, and where knowledge meets creativity.'
Christelle Havranek, Chief Curator of Kunsthalle Praha
Kinetismus: 100 Years of Electricity in Art will explore how electricity has transformed artistic practice from the start of the 20th century to the present day and focus on four key areas – cinematography, kinetic art, cybernetic art, and computer art. The exhibition will feature over ninety works of art by several generations of artists from all around the world, including independent figures and members of emblematic groups such as Bauhaus, GRAV, Dvizhenie, ZERO, and teamLab. The show will include the work of pioneers such as Mary Ellen Bute, Zdeněk Pešánek, László Moholy-Nagy and Marcel Duchamp; established names such as Julio Le Parc, Yaacov Agam, Woody and Steina Vašulka, François Morellet, Adéla Matasová, William Kentridge; and representatives from younger generations such as Refik Anadol, Žilvinas Kempinas, Shilpa Gupta, Olafur Eliasson, Michael Bielický & Kamila B. Richter.
The exhibition has been conceived by guest curator Peter Weibel (theoretician, artist and director of the ZKM l Center for Art and Media in Karlsruhe, Germany), alongside co-curators Christelle Havranek (Chief Curator at Kunsthalle Praha) and Lívia Nolasco-Rózsás (scientific associate and curator) and has benefited from important loans from private lenders and major institutions including ZKM (Germany), Tate (UK) and Centre Pompidou (France).
Education
The exhibition will be accompanied by a comprehensive digital guide that visitors can connect to on their devices and through which they can choose from several options, including two thematic routes and an audio guide.

A richly illustrated catalogue published in conjunction with the exhibition features contributions by the curatorial team and many other relevant authors, and an illustrated timeline tracing the milestones of technological, theoretical, and artistic developments brought about by electricity from the 1920s to the present day.

The exhibition will feature interactive activities designed for visitors of all ages including a nine-metre Art Wall offering the unique experience of creating one's own work. The Art Wall is dedicated to 'light graffiti', which thanks to an interactive console will allow drawing with light and creating large-format works. Moreover, children together with adults can enjoy the playful space of Kidshalle and unleash their creative potential.
The Zenger Transformer Station: Electricity in the City, Electricity in Architecture
In addition to the inaugural exhibition, Kunsthalle Praha will also pay tribute to the building's rich industrial past in a second show titled Zenger Electrical Substation: Electricity in the City, Electricity in Architecture. The exhibition which has been curated by art and architecture historian Vendula Hnídková explores the role electricity and modern technology have played in the development of the building as well as Prague's history more generally. Alongside learning about the history of the space, visitors will be given the opportunity to immerse themselves in a video-projection of artist Zdeněk Pešánek's lumino-kinetic sculptures that he originally designed for the façade, and play with a large-scale construction set of the building.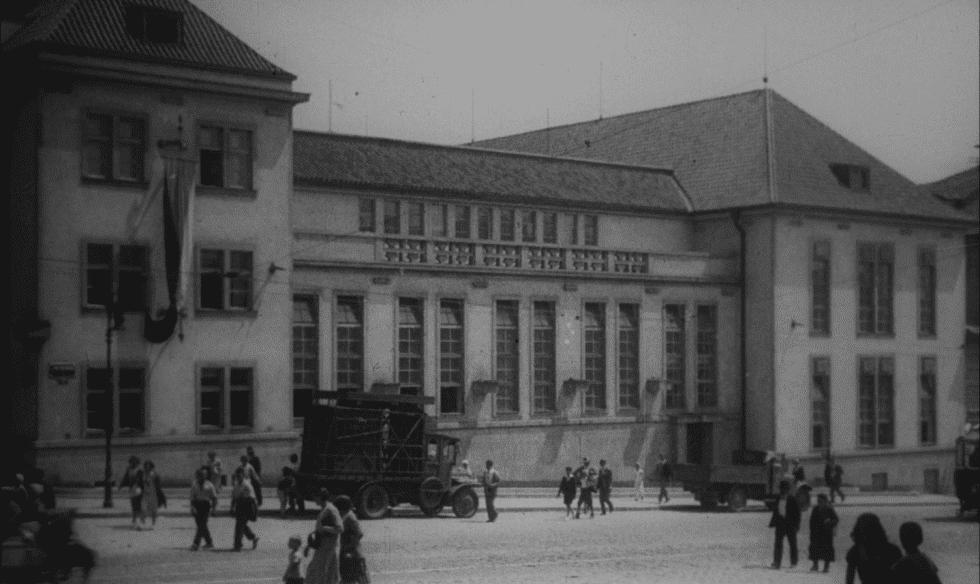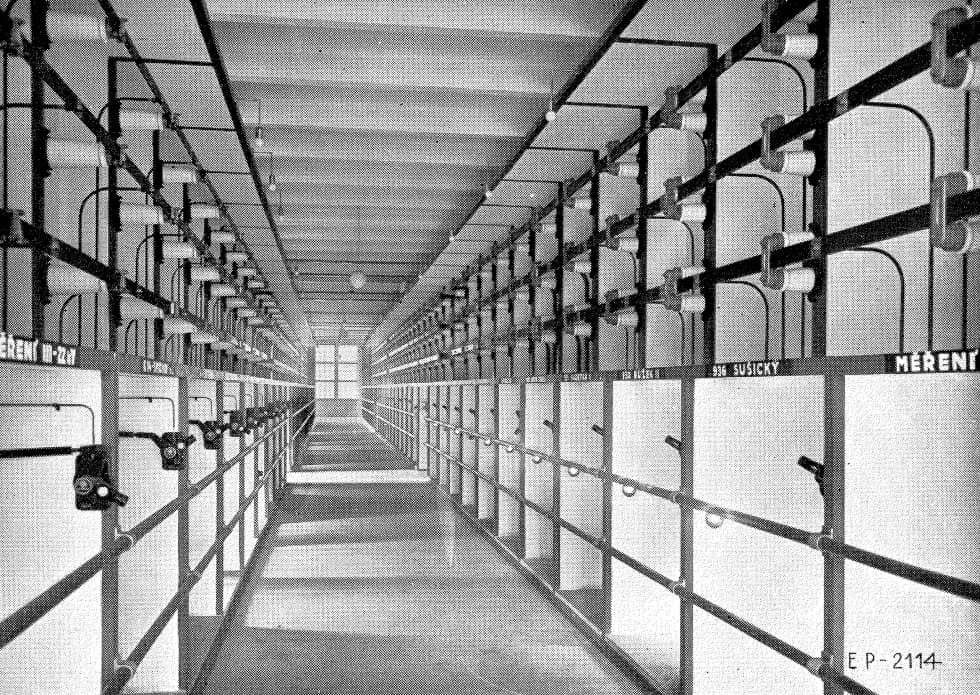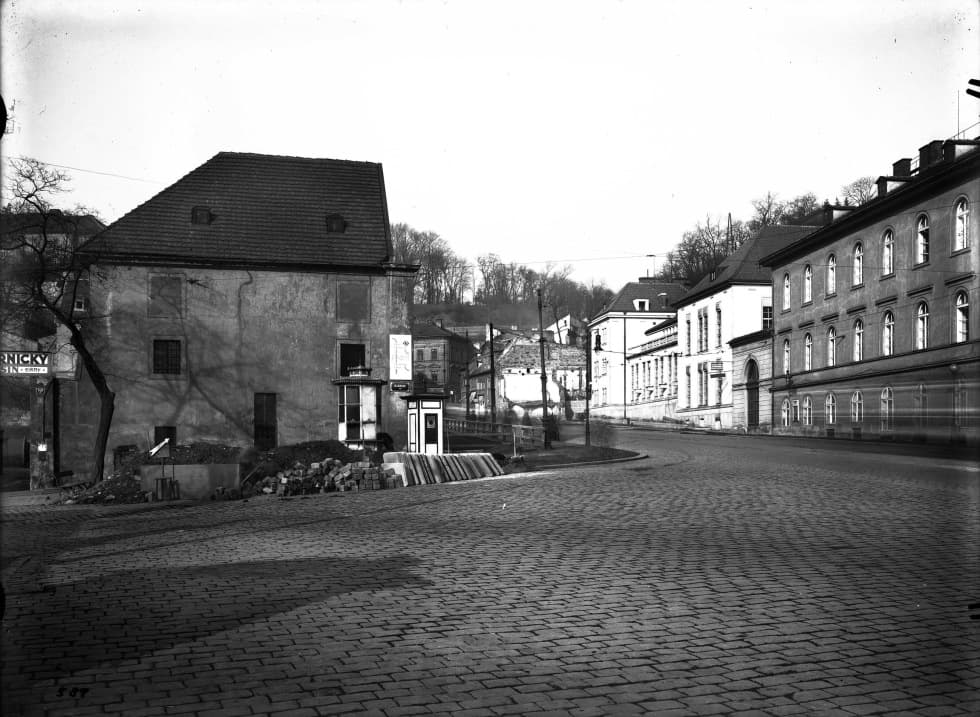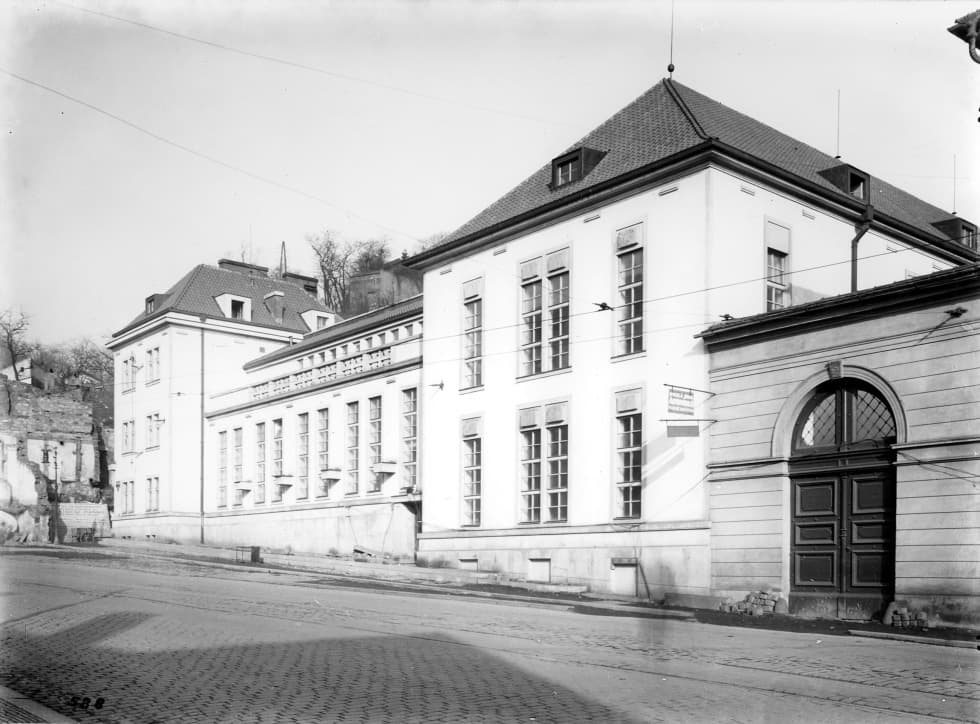 Mark Dion's Cabinet of Electrical Curiosities
Kunsthalle Praha has also unveiled a site-specific installation titled Cabinet of Electrical Curiosities by conceptual artist Mark Dion. As an archaeologist of the present, the artist assembled the cabinet out of objects and artefacts collected on site during Kunsthalle Praha's construction. The work will tell the story of the building itself, from its construction in the 1930s to its current conversion, and will remain on permanent display.
Yaacov Agam
Refik Anadol
Lubomír Beneš
Michael Bielický
Christian Boltanski
Vladimir Bonačić
László Zsolt Bordos
Jonathan Borofsky
Martha Boto
Robert Breer
Angela Bulloch
Pol Bury
Mary Ellen Bute
Nino Calos
Jim Campbell
Tony Conrad
Carlos Cruz-Diez
Gabriele Devecchi
Milan Dobeš
Karel Dodal
Irena Dodalová
Marcel Duchamp
Viking Eggeling
Olafur Eliasson
Cerith Wyn Evans
Naum Gabo
Shilpa Gupta
Milan Guštar
Brion Gysin
Angelika Huber
Ryoji Ikeda
Francisco Infante-Arana
Žilvinas Kempinas
William Kentridge
György Kepes
Krištof Kintera
Gyula Kosice
Piotr Kowalski
Brigitte Kowanz
Ted Kraynik
Christina Kubisch
Vollrad Kutscher
Bertrand Lavier
Carolin Liebl
Len Lye
Heinz Mack
Frank Joseph Malina
Adéla Matasová
Christian Megert
Laurent Mignonneau
Haroon Mirza
László Moholy-Nagy
François Morellet
Mihovil Pansini
Julio Le Parc
Gordon Pask
Andrzej Pawłowski
Zdeněk Pešánek
Otto Piene
Marko Pogačnik
Random International
Man Ray
Hans Richter
Kamila B. Richter
Anna Ridler
Walter Ruttmann
Jan Ságl
Konrad Balder Schäuffelen
Nikolas Schmid Pfähler
Nicolas Schöffer
Hans Schork
Lillian F. Schwartz
Miloš Šejn
Paul J. Sharits
Jeffrey Shaw
Karl Sims
Christa Sommerer
Takis
teamLab
Franciszka Themerson
Stefan Themerson
Jean Tinguely
Wen-Ying Tsai
Steina Vašulka
Woody Vašulka
Otakar Vávra
Xavier Veilhan
Kateřina Vincourová
Peter Vogel
Peter Weibel
Almine Rech Gallery London
Atelier Prof. Heinz Mack
BERG Contemporary
BFI National Archive
Michael Bielický & Kamila B. Richter
British Pathé
Jim Campbell
Center for Visual Music
Centre Pompidou
Collection of Márton Orosz
Collection of Stanford University
Cruz-Diez Art Foundation
evn sammlung
FRAC Bourgogne
Galerie Denise René
Galerie Klatovy / Klenová
Hrvatski film savez
Perrotin
Diehl Collection
Govett-Brewster Art Gallery / Len Lye
Foundation Collection
Milan Guštar
Francisco Infante-Arana
Krištof Kintera
Andrea & Lev Kowalski
Christina Kubisch
Vollrad Kutscher
Karl Sims
Light Cone
LUX
Marek, Maciej, & Marcin Pawłowski
Milan Dobeš Museum
Moderna galerija + Muzej sodobne umetnosti
Metelkova
Národní filmový archiv Praha
Národní galerie Praha
Pace Gallery New York
Paul Pangaro
RCM Galerie
Refik Anadol Studio
Anna Ridler
Christa Sommerer & Laurent Mignonneau
Staatlichen Schlösser, Gärten und Kunstsammlungen Mecklenburg-Vorpommern
Studio Brigitte Kowanz
Szépművészeti Múzeum Budapest
Takis Foundation
Tate
teamLab
The Film-Makers'
Cooperative
The Henry Ford
Kunsthalle Praha
Vašulka Kitchen Brno
Kateřina Vincourová
Kentridge Studio
Yaacov Agam Museum of Art
ZERO foundation
ZKM | Zentrum für Kunst und Medien
Peter Weibel
We are especially grateful to the following people for their advice and help during preparation of the exhibition
Orit Agam, Eva Balaštíková, Michael Bielický, Aaron Cezar, Jan Červenák, Vít Červený, Dunja Donassy-Bonačič, Zuzana Drahotová, Milan Guštar, Vít Havránek, Martin Kodl, Andrea Kowalski, Peter Küllői, Veronika Lindová, Dušan Perlík, Adam Pokorný, Pavlína & Petr Pudil, Tomáš Ruller, Sarah Donata Schneider, Jan Schindler, Natalia Sidlina, Matěj Strnad, Markéta Theinhardt, London & Ming Tsai, Daphné Valroff, Klára Velíšková, Vojtěch Verner, Matthew S. Witkovsky, Iryna Zakharova, Radek Záloha, Jiří Zemánek.