Markéta Magidová: My Sweet Inedible Planet
09. February 2023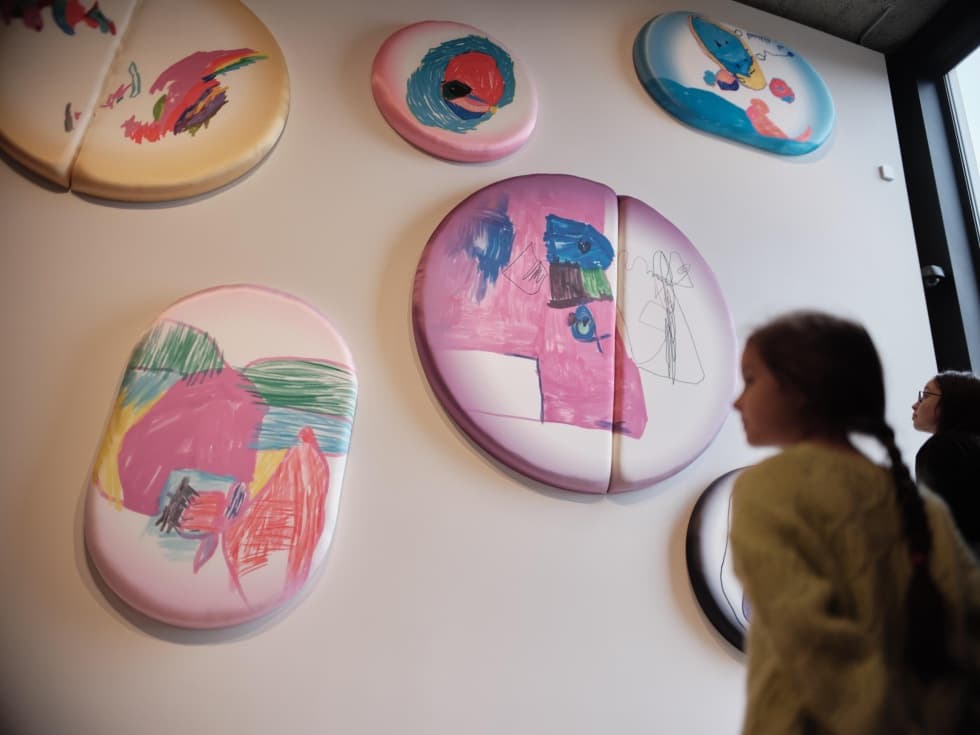 Markéta Magidová
My Sweet Inedible Planet
Curated by Andra Silapētere

9/2 2023—1/5 2023
Gallery 3
The Kunsthalle Praha Invites series is dedicated to emerging artists who already have a substantial body of work. The cycle, which supports the development and realisation of innovative projects, begins with an exhibition of recent works by Markéta Magidová.
Magidová's visual world extends from computer-generated and animated films, spanning many mediums from digital paintings to tangible objects. Focusing on children's aesthetics and the understanding of otherness in society, Magidová invites visitors on a colourful odyssey through time, space, and beyond.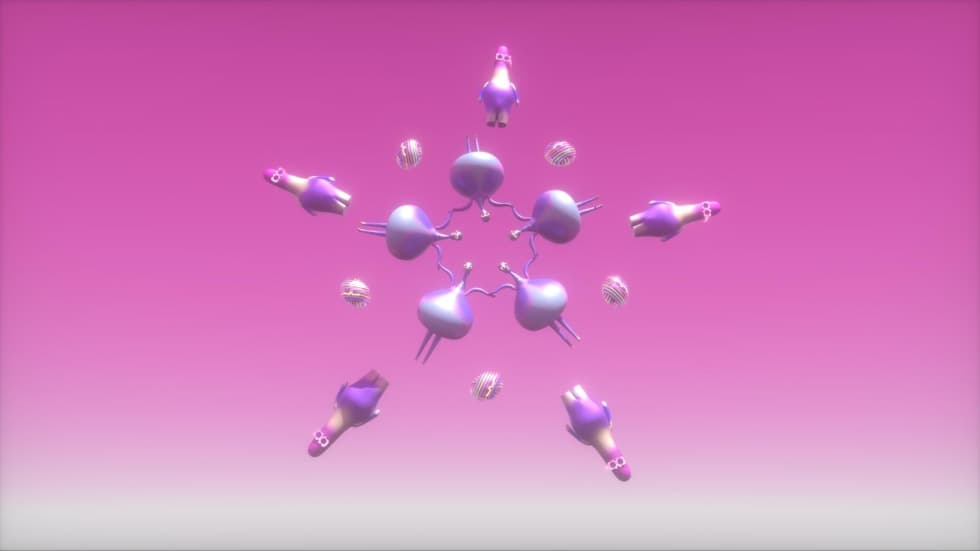 Markéta Magidová, Releasing Spell, film still, 3D CGI animation film, 2020.
One summer morning, I was driving the kids to day camp one town over. The road led through the forest, where the morning sun was shining through the trees. Ester and Zoe were sitting in the back in their car seats, watching the passing landscape. At the crossroads, a field opened up in front of us with thickets, meadows, a grove, and the occasional fruit tree planted by the side of the road. The sky was clear, the sun shining against the blue. Ester was playing with a doll, and Zoe was looking out the window. First, we talked about the music we were listening to, and then Zoe commented on what she saw.
'Those trees look like lollipops. I wanna eat one.'
'And what flavour would it be, Zoe?' I asked.
'Hm, tree flavoured?'
'And the grass is like chocolate, and the bushes are like candy,' she gushed, her gaze scanning the passing road. 'I think everything here is sweet. The plants, the forest, the trees, the sky, and even the sun.'
'And would you like to eat the sun too?'
'No, the sun shines. It's sweet, but you can't eat it. It's an inedible planet.'
And why can't you eat it?'
'Because all the plants grow from the sun.'
Ester was listening with interest and wanted to join the conversation.
'Hm, and I think you can eat the clouds too, and the sky too, and the sun too.'
'No, stop it, say no more! The sun is my sweet, inedible planet!' Zoe objected firmly, and from then on, each of them imagined their version of the sun.
–⁠ Markéta Magidová, 2022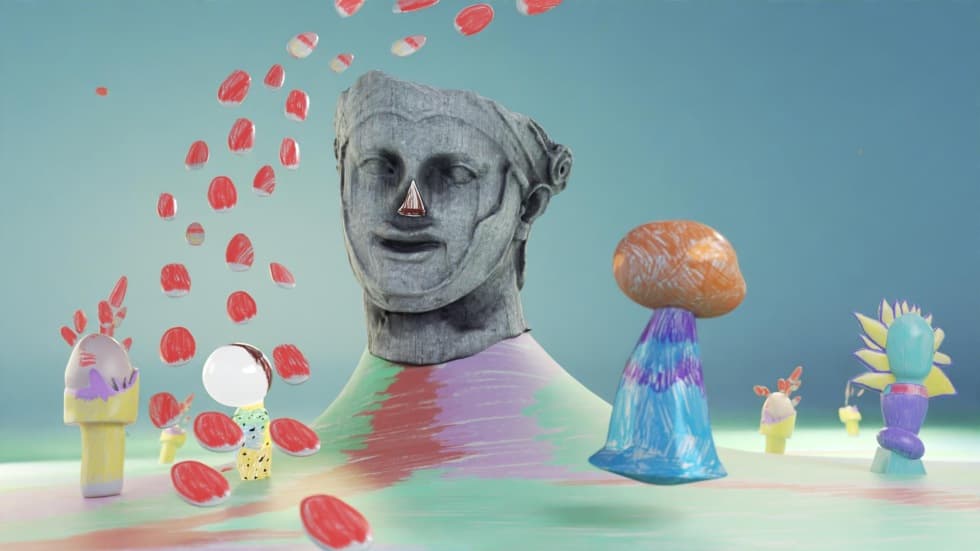 Markéta Magidová, Scribbles, film still, 3D CGI animation, 2023.
A word by curator Andra Silapētere
What characterises Markéta Magidová's practice, and her exhibition at Kunsthalle Praha, is playfulness, humour, and dream-like aesthetics. They have become tools for the artist to examine social hierarchies in our society, as well as to project new perspectives on structures such as class, status, gender, and family. In this exhibition Magidová explores children's aesthetics and creativity as a way to redefine our everyday environment and to imagine a new social organisation of the world. The exhibition offers another point of view on how we can live together as individuals, households, communities, and as one planet.
My Sweet Inedible Planet is driven by feminist utopias, and through its diverse narratives shows us why fiction matters in the times we live. The new works made for the exhibition – short films, sculptures and digital paintings – defamiliarise the world around us so that we may better see where we have ended up, creating encounters with those we often refuse to hear. Magidová invites us to travel to the distant past and tells the story of a sex worker in Pompeii. She rethinks gender stereotypes through idiosyncratic interpretations of stories such as the Little Mermaid, and mythical creatures such as Faun or fairy Vltava. Magidová brings children's scribbles to life and allows them to inhabit real space and time, both at Kunsthalle Praha and a fictional museum somewhere in another reality.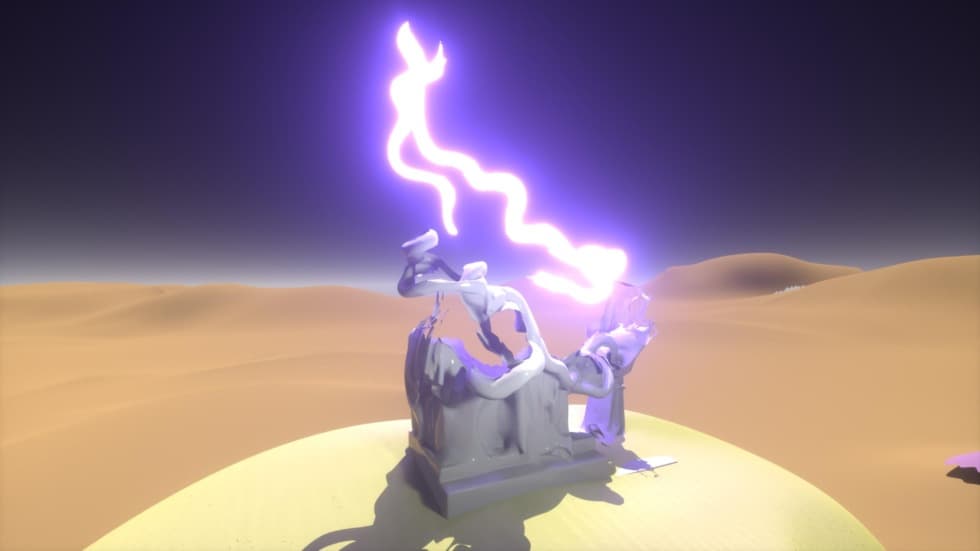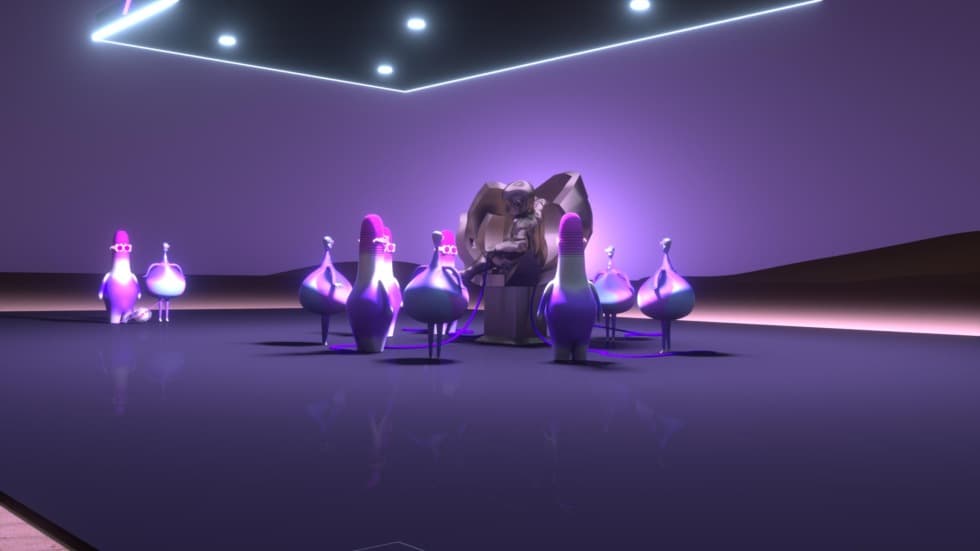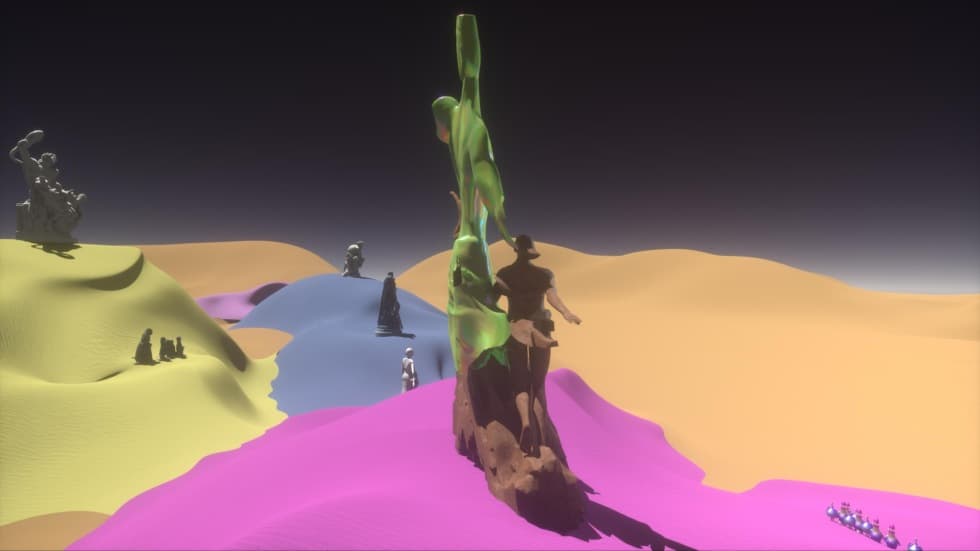 Markéta Magidová, Releasing Spell, film stills, 3D CGI animation, 2020.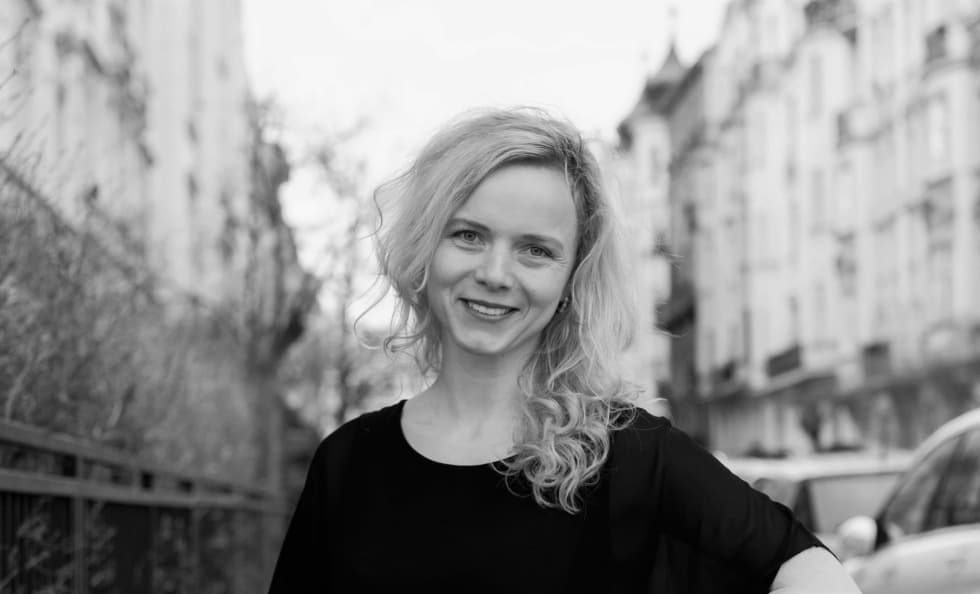 Markéta Magidová is a visual artist and director. In her work, she explores themes such as children's imagination, gender or social norms, and the relationship between mythology and the present. Her animated films, digital images, and sculptures create a space both for new worlds and for reflections on our existing world. Magidová works at Charles University's Faculty of Education and for ArteActa, the journal of the Academy of Performing Arts in Prague.
Selected screenings at film festivals: Annecy International Animation Film Festival (2021), Bolton International Film Festival (2021), Filmfest Dresden (2021), Anifilm (2021), Bucheon International Animation Festival (2020), St. Louis International Film Festival (2020), Rome Independent Film Festival (2020)
Selected exhibitions: Dictionary of Imaginary Places, Gregor Podnar Gallery, Vienna; Beyond Nuclear Family: Home Sweet Home, EFA Project Space, New York (2022–23); Divination from a Night Sky Partially Obscured by Clouds, Prague City Gallery, Prague (2022); That's Not a Fairy, That's a Mum, Prague City Gallery, Prague (2021–22); Cuckoo Festival of Art in the Public Space, Ostrava (2021); Loop infinity down to side, Centre for Contemporary Art FUTURA, Prague (2019); Other Visions: Czech Video Art, Plexus Projects, New York (2018); Zero Minute Warning, Centre européen d'actions artistiques contemporaines, Strasbourg (2017); Soft Target, Institut français, Prague (2017); Tertium non datur, FAIT Gallery, Brno (2016); PLATOvideo05, PLATO Gallery, Ostrava (2015); 4th Moscow International Biennale for Young Art, Moscow (2014)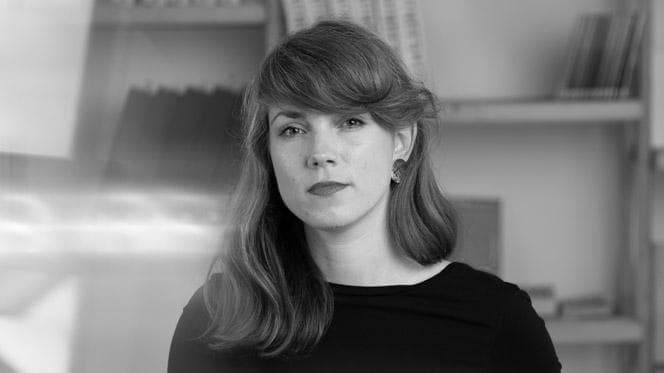 Andra Silapētere is a curator and researcher based in Riga. Her fields of research include topics of exile and migration, and aspects of identity and belonging. Since 2012, she has been part of the Latvian Centre for Contemporary Art (LCCA) creative team.  
In 2022 Silapētere curated the Latvian Pavilion at the Venice Biennale with the artists Skuja Braden (co-curated with Solvita Krese). Her recent work includes the Not Yet Written Stories — Women Artists' Archives research project and exhibition at the Latvian National Museum of Art (2020); Portable Landscapes about Latvian migration and exile art at the Latvian National Museum of Art (2018); District Berlin (2019); and James Gallery, at CUNY in New York (2019). She is now preparing a publication for the aforementioned Portable Landscapes: Latvian Exile Art Histories (publisher K. Verlag, Berlin).  
Other selected exhibitions include participation at the festival Today is Our Tomorrow, Publics, Helsinki (2020); Unexpected Encounters (co-curated with Solvita Krese and Inga Lāce, 2019) Latvian National Museum of Art and Den Fire Centre of Contemporary Art in Copenhagen; Twofold. Kaspars Groševs and Jānis Borgs (2017) Latvian National Museum of Art.  
Kunsthalle Praha Invites is a series of solo exhibitions dedicated to emerging artists who already have a substantial body of work, held in Gallery 3. For most of these artists, this is their first institutional exhibition. Kunsthalle Praha Invites supports the development of innovative, research-based projects that address important societal issues and the production of new works, with no restriction of media. Each exhibition is accompanied by a publication and a programme of related public events.