KunstKino: Reprise (2006)
06. December 2023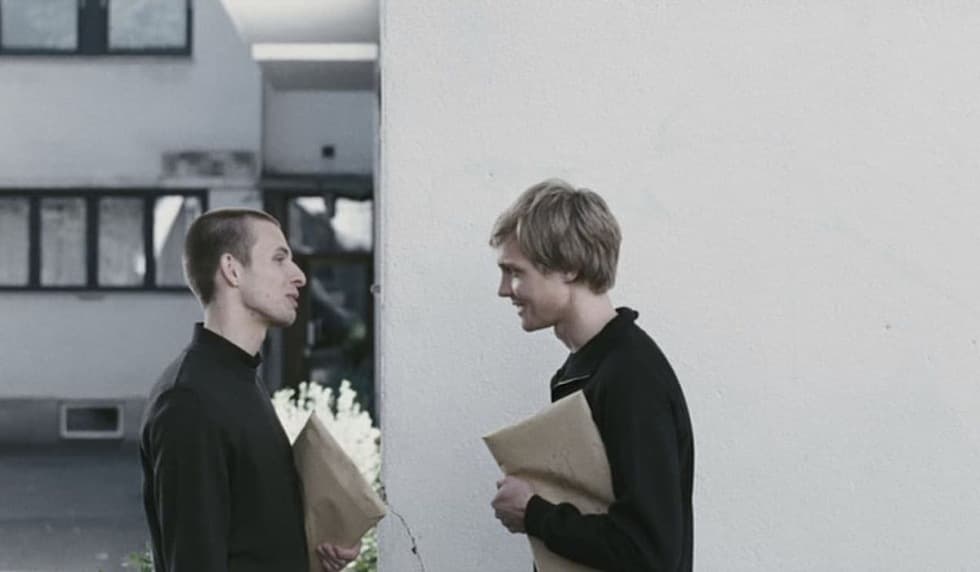 Erik and Phillip aspire to become writers. Erik's work is rejected by publishers as talentless, while Phillip's manuscript is accepted, catapulting him to become a prominent figure in the Norwegian cultural scene almost overnight. Six months later, Erik and his friends visit Phillip in a psychiatric institution to take him away after long-term treatment. Phillip has no thoughts of writing again, while Erik continues his literary endeavors and tries to persuade his friend to return to writing.
Joachim Trier's first film can be understood as a subtly portrayed reflection on youth as a time filled with promises, plans, and hopes that gradually fade under the pressure of life's trials. One of the most prominent Scandinavian talents, this Truffaut-influenced debut won the Best Director award at the 41st Karlovy Vary International Film Festival.
Date & time: 6/12 2023, 7 PM

directed by Joachim Trier

Norway, 2006, 103 min

original audio with Czech subs