Artist Talk: Laurent Mignonneau & Christa Sommerer – Portrait on the Fly
20. June 2022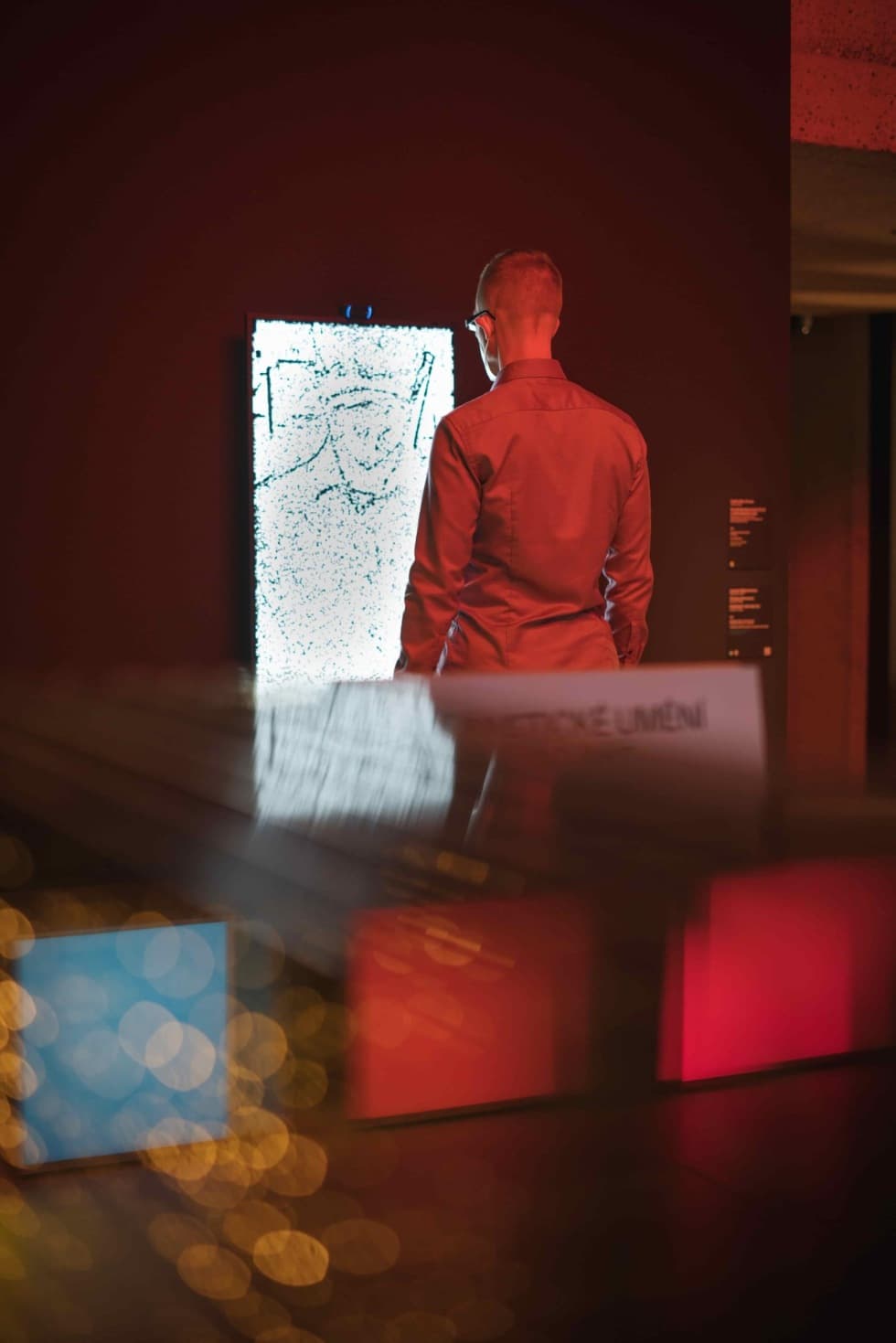 Laurent Mignonneau & Christa Sommerer, in conversation with Christelle Havranek, will present an overview of 30 years of artistic collaboration in the field of art and science. They will also discuss their interest for the human-nature relationship and ecological topics.
Laurent Mignonneau & Christa Sommerer are internationally renowned media artists, researchers and pioneers of interactive art. The installations of the Austrian-French duo are based on natural and intuitive interfaces and scientific principles such as artificial life, complexity and generative systems. Portrait on the Fly, one of their numerous participatory works exploring the relation between biology, technology and art, is presented in the exhibition Kinetismus: 100 years of Electricity in Art.
Laurent Mignonneau & Christa Sommerer have worked at the IAMAS Academy in Gifu, Japan, the ATR Research Labs in Kyoto, Japan, the MIT CAVS in Cambridge US and the NCSA in Champaign Urbana, IL, USA. In 2004 they have set up the department for Interface Cultures at the University of Art and Design in Linz, Austria. Sommerer held visiting professor positions at CAFA Central Academy of Fine Arts Beijing, Tsukuba University and Aalborg University, Denmark, Laurent Mignonneau was Chaire International at Paris 8 University. Together they have created around 40 interactive artworks shown in around 350 international exhibitions. A major retrospective of their works is presented at ZKM: Center For Art and Media Karlsruhe from 7 May 2022 to 31 July 2022.