There could have been a hotel standing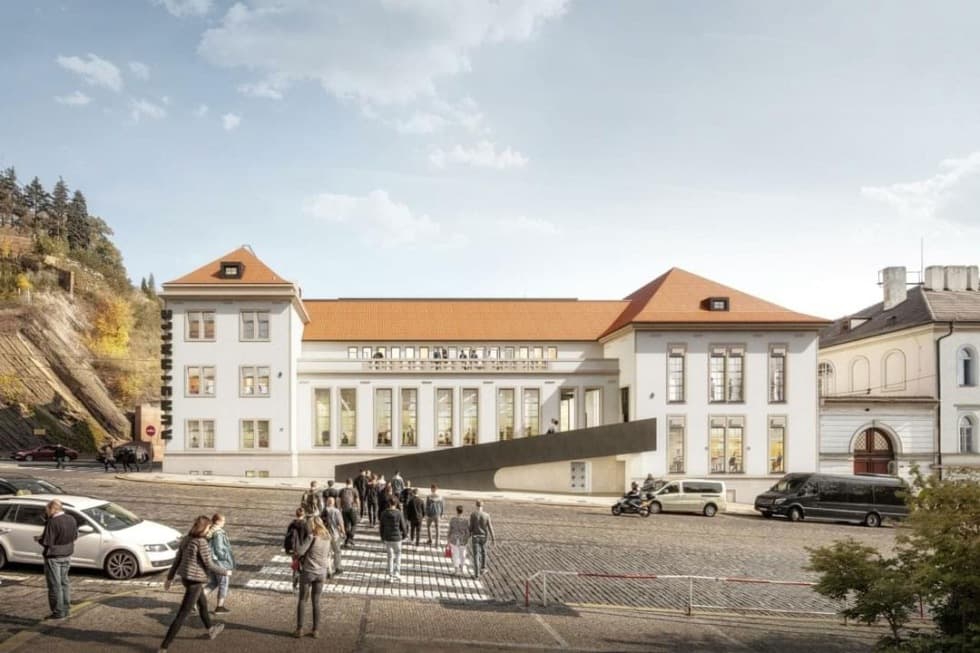 The Zenger transformer station is about to become our new home. However, it was not always so clear that art will eventually move into the cultural heritage building. Five years ago, the former owner was selling his building with the intention of building a hotel.
At last, The Pudil Family Foundation decided to buy the property, planning to create a vibrant venue for arts and culture. This kind of a reconstruction and transformation is not an unknown to the art world – Tate Modern also used to be a transformer station and Lisbon′s MAAT was primarily used as power station.
The reconstruction of the 1934′s building is executed by Schindler-Seko atelier, implementing both the new function and new age aspects.
As it goes with broad and central projects like this one, the reconstruction rose a wave of interest. Some people wondered, why there were parts of the building missing. Zuzana Drahotová, Schindler-Seko architect, explains as follows: "The building was disrobed, meaning that all valuable and historical elements have been gently removed, so they can be restored to their original or more suitable locations later on, when the building is finished. In other words, the missing parts of the building do not indicate the permanent and final state."
Drahotová moreover explains the reason for breaking through the interior of the building, which was due to safety reasons: "Aluminous cement concrete was originally used for the building′s skeleton. As we know today, this material is unstable and no structural engineer would recommend or guarantee using it nowadays."
By the way, the function of the transformer station, for which the original architects Kvasnička and Mayer built a palace, is now sufficiently placed in one small room.
By Christmas, the building should have its roof installed. Next year, the façade will be renewed, the restauration work and the interiors will be completed.
We are looking forward to welcome you live in spring 2021.
Kunsthalle Praha is a newly emerging space for art and culture in Prague´s historical centre. It will offer visitors a wide range of exhibitions and educational projects, cultural events and social activities. Kunsthalle Praha´s mission is to contribute to a deeper understanding of Czech and international art of the 20th and 21st centuries and to communicate this with a dynamic, contemporary programme to the broadest possible public.