Stanislav Abrahám's Sound Art Will Resonate in the Crater in the Tower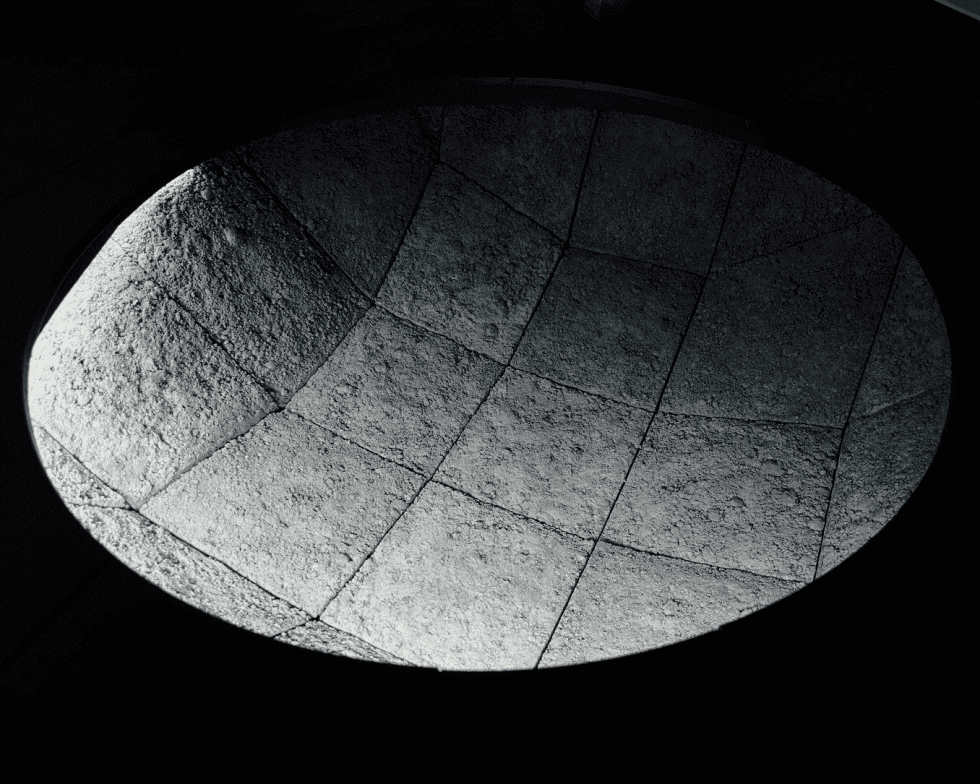 We'd like to invite you to the première of an inimitable performance by sound artist Stanislav Abrahám. It will take place directly in the Crater – a site-specific installation by sculptor Tomáš Moravec situated at the highest point of Kunsthalle Praha. Don't let this opportunity pass you by, as we are holding only 20 spots!
Music of (and in) the Crater
What is the Crater? It's an installation that offers space for audio-visual detox and relaxation after visiting our multimedia installations reflecting (not only) a hundred years of electricity in art. Specifically for us, the artist Tomáš Moravec created an elevated platform with a remarkable crater in the centre. You can sit above it, as if on an imaginary shore, or lie down, meditate, perceive energy, listen to the silence and gradually empty your mind. Or, in this exceptional situation, listen to a unique performance.
On Wednesday, 13 April, the sound artist, musician, and composer Stanislav Abrahám will fill the highest space in all of Kunsthalle Praha with his art. In front of your very eyes, he will descend into the depths of a lunar crater where, with ultra-sensitive microphone in hand and through stone combinations, he will make the very surface of the peaceful installation reverberate with sound.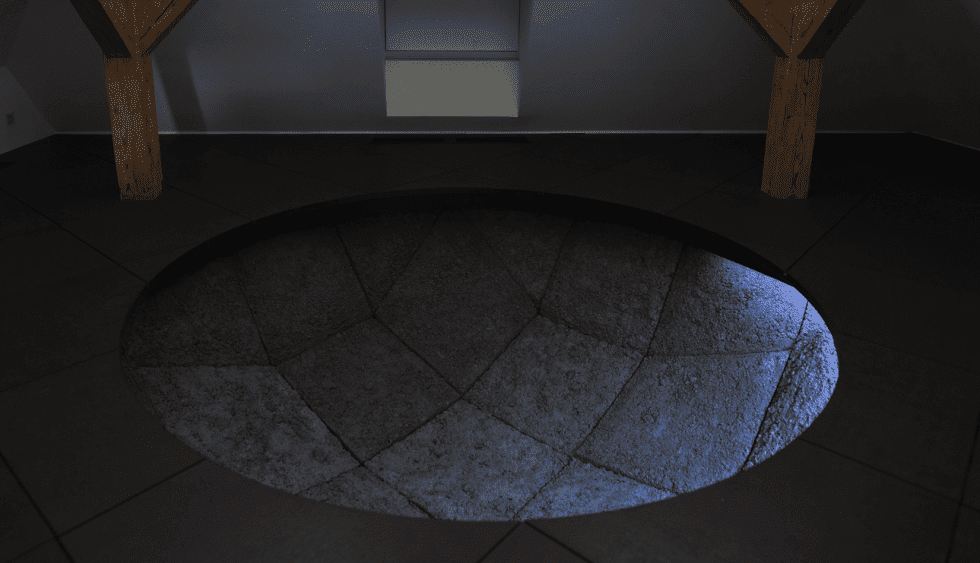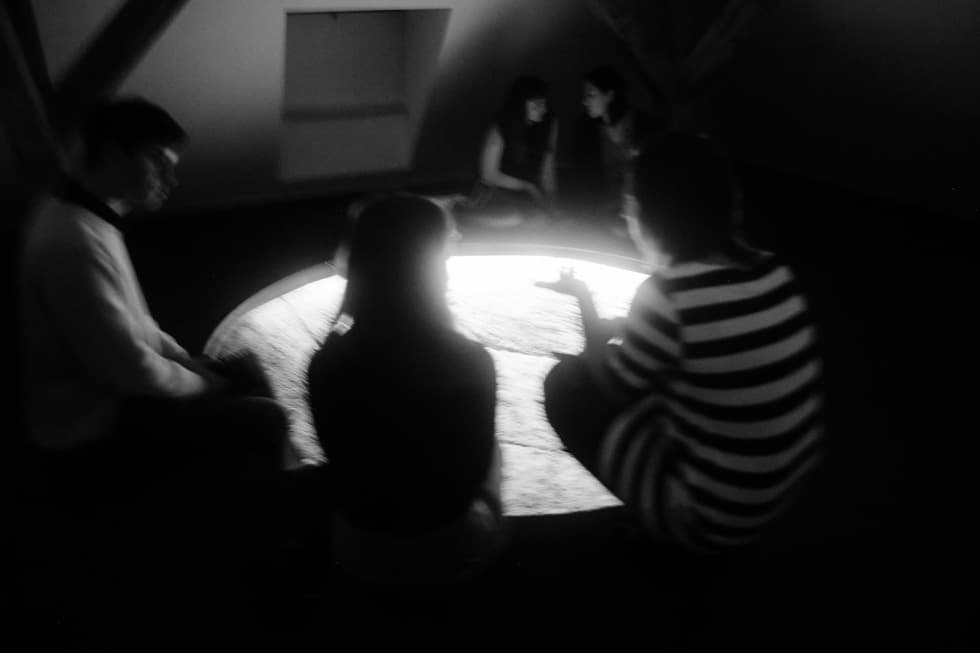 What should you know in advance?
Most importantly, book your ticket for one of the two performances in time. Given the size of our Tower and the intimate nature of the performance itself, the space can accommodate no more than ten people at once.

Your ticket to the performance includes access to all of Kunsthalle Praha, including all three galleries and our café with a lookout terrace. In addition, on Wednesdays, we are always open until 9 pm.

One more thing: take off your shoes before entering the tower and be careful of your own safety – after all, you will be in a small space with a low ceiling and, in addition, right above the Crater – so please don't take any risks.

Should you have the time and inclination, listen to Stanislav Abrahám's latest album Forces. It has true hypnotic power.
Opening Hours during Easter:
Thursday 14/4 / 11.00—19.00
Friday 15/4 / 11.00—19.00
Monday 18/4 / 11.00—19.00
Tuesday 19/4. / closed