Junior Members After Hours
26. July 2023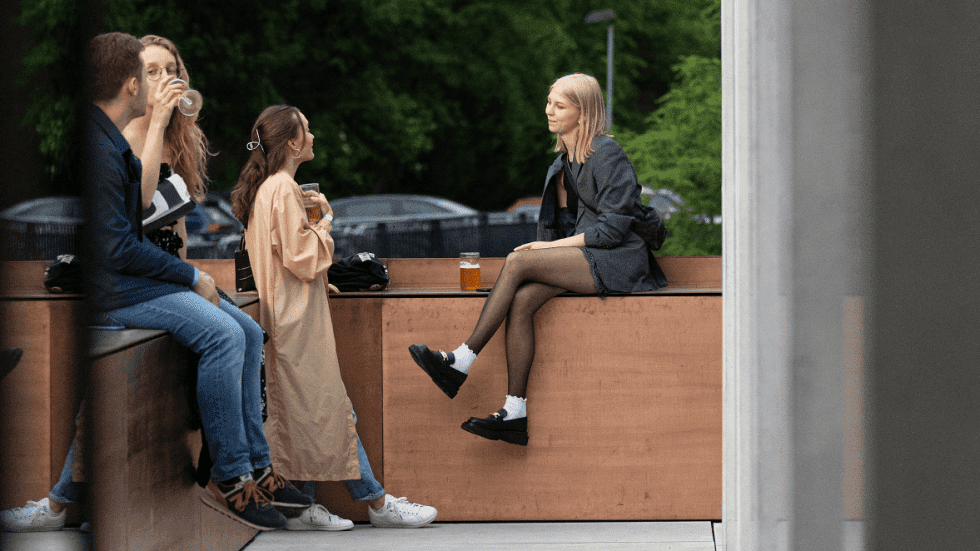 Summer event for all our Junior Members. You can look forward to a scintillating set by DJ duo 2AM, a movement-based performance piece by artist Alex Mirutziu, and (non)alcoholic drinks on our sunny terraces. You don't need to reserve a spot—all you have to do is be there. We look forward to welcoming you at Kunsthalle, good vibes only!
LINE—UP—LINE—UP—LINE—UP—LINE—UP—LINE—UP
JUNIOR MEMBERS AFTER HOURS
WEDNESDAY, JULY 26, 2023

6–7 PM | Gallery 3
Performance by Alex Mirutziu: INTERVENTION IS ENOUGH EVIDENCE. FINALLY.

7–9.30 PM | Kunsthalle Café
DJ set: 2AM
Fresh DJ duo called 2AM creatively connects genres across decades and metropoles. With a huge deal of empathy they feel the audience vibe and creates astral experience.
8–8.45 PM | Foyer
Members' Guided Tour: Bohemia & Lost in the Moment That Follows (CZE)
One evening, two exhibitions. First, you will get to explore bohemian life, then you will immerse yourself in the Romanian art scene. Don't get lost!
RESERVATION