TIMES OF MYSTERY AND TRANSFORMATION! SEND YOUR WORK TO KUNSTHALLE PRAHA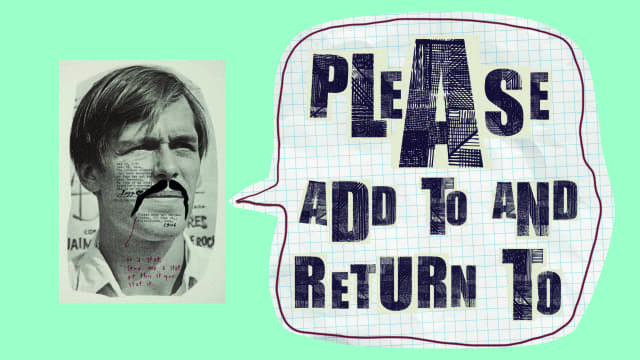 The pilot project of Kunsthalle Praha's educational program is Patrons of Art. They have knowledge about art and are not afraid to use it! Each of their video lectures focuses on the art of one style, figure, or period. We start with so-called mail art.
Why art in the mail?
Affected by the pandemic, the world has transformed during the past two years. For a long time, we could not (or still cannot) enter schools and playgrounds, nor museums and galleries. But the world of art lives on! Makers are sharing their work over the internet, but the older method of sending artworks through the mail is also making a comeback. It allows for the experience of the physical qualities of the painting, its size, fragility, and heft, and while also helping us create important relationships and ties. In the past, mail art was made by famous figures such as Marcel Duchamp, Ray Johnson, or Soňa Švecová.
And what is the situation today?
Museums and galleries which still cannot hold exhibitions have been asking artists to mail in their works to be exhibited, for instance, in display windows or on building facades. Such is the case of Joël Andrianomearisoy, a contemporary artist living in Paris who sends his works to Kunsthalle Praha twice a month. His practice makes use of varied materials which he finds in his closest surroundings. Central to his interests are mystery and transformations.
How can I get involved?
For young and old, parents with kids, students, and other curious creatives: try creating your own artwork addressing the theme of mystery and transformations. Then send it to Kusthalle Praha. The deadline is 27 July 2021. We will exhibit the most interesting works, share them on social media, and then print them as posters and send them back to you (by mail, obviously). Thank you, we look forward to seeing your art!
SEND YOUR ARTWORKS TO THE FOLLOWING ADDRESS
Kunsthalle Praha
Martina Freitagová
Evropská 2758/11
160 00 Praha 6
Is there anything else I need to know?
Do not forget to enclose a note with your name and the title of the work in the parcel. Also write down your phone number, or your email and mailing address. We must warn you that we will not be able to return all the artworks. However, if you would like your work back, do not hesitate to message us.