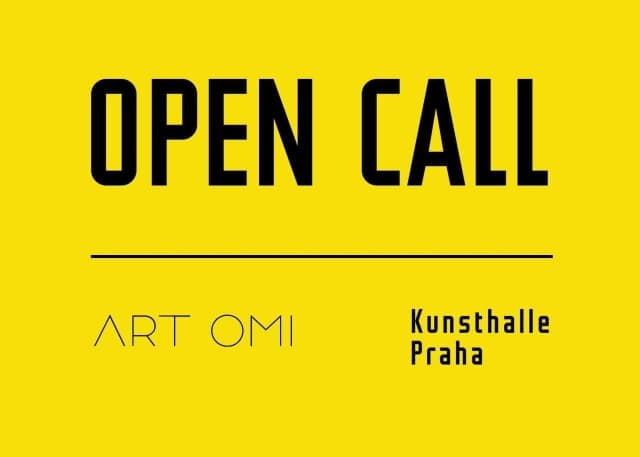 Open Call for Art Omi and Kunsthalle Praha Visegrad Fellowship until 30th November 2019!
In cooperation with Kunsthalle Praha, Art Omi (USA) establishes a fellowship for an artist in residence from the Visegrad region and extends the open call deadline. Find out how to apply.
read more
Jaro Varga's Residency at London Delfina Foundation in Photographs
Slovak artist, curator and lecturer Jaro Varga recently stayed in London for the Delfina Foundation artist in residency program as one of the three artists and curators supported this year by Kunsthalle Praha, Česká centra/Czech Centres & Arts and Theatre Institute. Along with some photos, Jaro briefly describes his international experience.
read more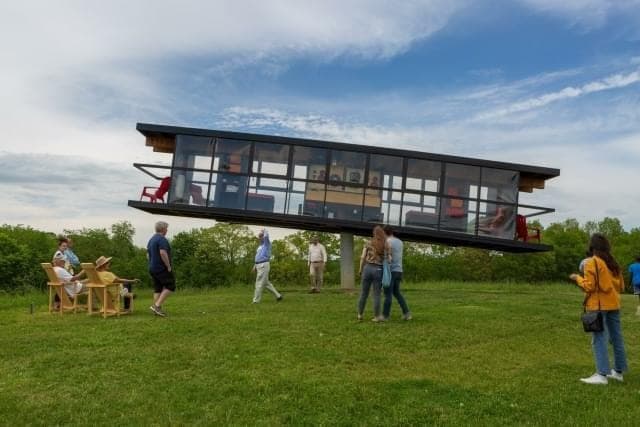 Residency Programs and Collaborations
While we get ready to open our own exhibition space at Kunsthalle Praha in May 2021 and intensively prepare the upcoming program, we're also acting as a platform for networking and artistic and cultural development, and also as partners and supporters of various cultural projects. We are engaged in several programs that enable domestic and foreign artists to attend residencies – that is, stays abroad, giving them the opportunity to reside abroad for some time and create under the patronage of a selected organization. The conditions and formats of individual residencies vary and we're always forming new collaborations to help as many artists as possible to experience working abroad.
read more
Christelle Havranek,
Chief Curator of Kunsthalle Praha
We value diversity and support exchange of opinions
Can you tell me something about your professional background? What does it mean for you to be the Chief Curator of the newly-emerging Kunsthalle Praha?
After studying art history in France, I worked for many years as head of the art gallery at the French Institute in Prague. I've been living in the Czech Republic for twenty-five years now. Looking back, I realize how fortunate I have been to witness this exceptional time in the history of this country. I've observed the various phases of the post-communist period, which have influenced the evolution of the art scene. I remember that at the beginning of the 1990s the scene was rather experimental and local, and then gradually began to vary, professionalize and take on an international character.
read more
Kunsthalle Praha is a newly emerging space for art and culture in Prague´s historical centre. It will offer visitors a wide range of exhibitions and educational projects, cultural events and social activities. Kunsthalle Praha´s mission is to contribute to a deeper understanding of Czech and international art of the 20th and 21st centuries and to communicate this with a dynamic, contemporary programme to the broadest possible public.