Opening countdown: 8 months! #22022022
Open House 2021
Eighty buildings throughout Prague open free of charge – one of them Kunsthalle Praha. The seventh year of the Open House Prague festival will take place on the weekend of 7 and 8 August 2021. During the planned architectural walks you can discover how the former Zenger Transformer Substation was converted into a modern exhibition space. We will soon reveal more, but for now, find us in the festival's programme.
Toyen at the National Gallery Prague
Kunsthalle Praha has lent several works by Toyen, as well as a painting by Jindřich Štyrský, for the currently ongoing exhibition Toyen: The Dreaming Rebel at the National Gallery Prague. Diver (1926) dates to the first period in Paris, during which time Toyen and Štyrský developed their own artistic direction – the so-called artificialism. The painting of an illusory space entitled Dream (1937) is linked to Toyen's peak surrealist phase in Czechoslovakia, while the existential drawing On the Edge (1945) was created in the last year of the Second World War. The post-war period of Toyen's Parisian work is represented by the painting Without a Trace (1955). The exhibition at the National Gallery will be open until 15 August 2021. At that point it will branch out as an international project to other prestigious institutions: the Hamburger Kunsthalle and the Musée d'Art Moderne de Paris.
Toyen, Diver, 1926, oil on canvas, 86 x 64 cm
Toyen, Without a Trace, 1955, oil on canvas, 77 x 92 cm
Toyen, Dream 1937, oil on canvas, 81 x 100 cm
Toyen, On the Edge, 1945, charcoal and pastel on paper, 57.5 x 39 cm
Lubomír Typlt at the Telegraph Gallery
Lubomír Typlt's expressive Screem (2012) from the Kunsthalle Praha Collection is on display as a part of the exhibition Once Again, Please at the Telegraph Gallery in Olomouc until Sunday, 11 July.
Kunsthalle Praha has obtained a unique Fluxus Collection
An important set of artworks and documents assembled by Marie and Milan Knížák which focuses on the art of the Fluxus movement was recently added to Kunsthalle Praha's collection. In doing so, Kunsthalle Praha has joined other institutions which possess collections and archives related to the Fluxus movement, such as The Gilbert and Lila Silverman Fluxus Collection at the MoMA, Archiv Sohm at the Staatsgalerie Stuttgart, and the Jean Brown Archive at the Getty Research Institute. The acquisition of Marie and Milan Knížák's collection makes Kunsthalle Praha an important center for research on the Fluxus movement in Central Europe.
"This is an extraordinary event for Kunsthalle Praha's collection as it places us among a select few centers worldwide whose collections and archives spotlight this powerful and highly significant period in the history of art in the second half of the 20th century," explains Štefan Tóth, collection manager at Kunsthalle Praha. Read more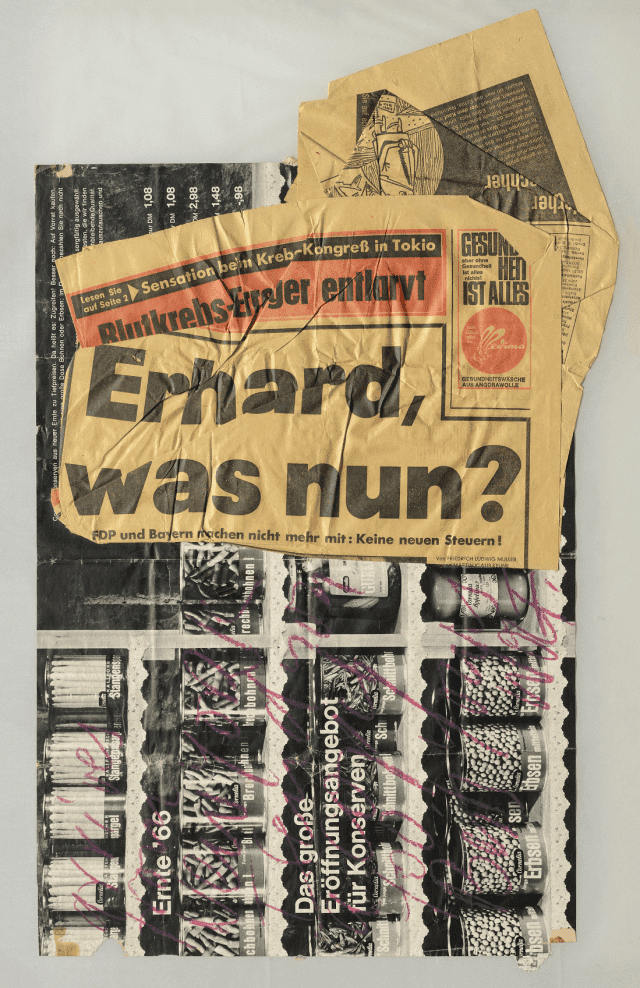 Wolf Vostell, Erhard Was Nun?, 1965, mixed media, 40,2 x 59,1 cm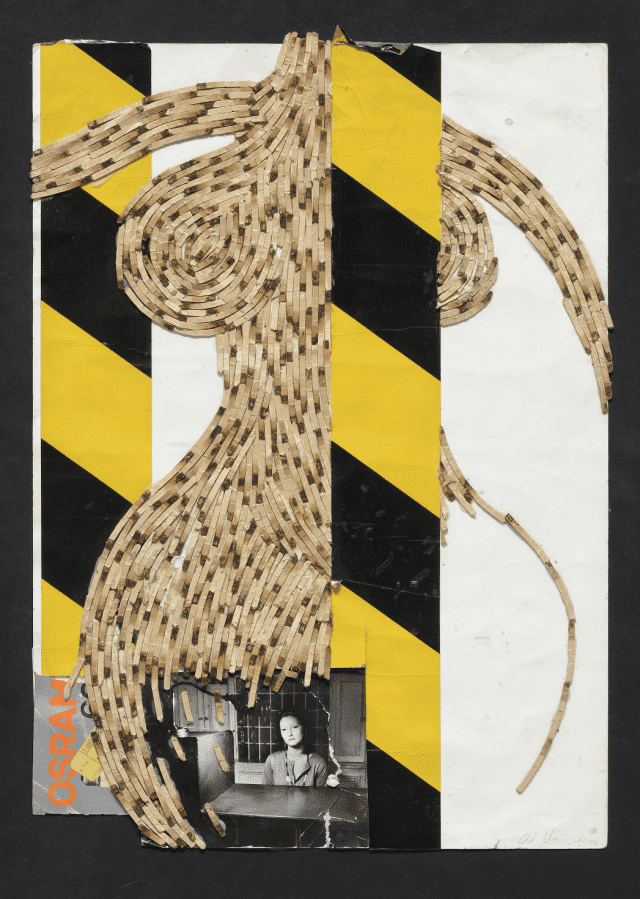 Al Hansen, Untitled, 1960s, mixed media, 55,6 x 41,5 cm
Interview with Péter Küllői
A staunch supporter of Central European arts, a member of the Tate and the Metropolitan Museum committees, and the international board of advisors Kunsthalle Praha – philanthropist Péter Küllői hopes that the Czech capital could become an art hub for Central and Eastern Europe. In an interview with the founders of the new institution, Pavlína and Petr Pudil, he talked about his love of 1960s art and about why he wouldn't consider himself a collector.
Previously you were a very successful investment banker. Was it difficult to step out of the industry?

It wasn't. When I was thirty-one, I decided that I would retire once I turn forty, without knowing how much money or what kind of success I was going to have. When we moved to London I told my children and my wife that I will stop when I turn forty, but it definitely wasn't easy because of the ego element and the feeling of importance. So I accepted an advisory position in one of the biggest investment banks for another year, and I travelled to London every first Monday of the month.

After a while I realised that there was no challenge in it anymore, and I wasn't even enjoying it anymore. So actually, it was a cleansing process. But it was the ego and letting this feeling of importance go that took a year – that was the toughest part. Read more
One of the most distinctive photographers who was ahead of her time, Libuše Jarcovjáková linked her life with her work. In a very unique way, she charted the environment of workers, the Roma, and gay clubs. "I was afraid of people. I couldn't photograph somebody from the front, so I have many pictures from behind. If anything they're very much objects. That's also a lifelong theme for me: I photograph traces of people rather than the people themselves," says the artist in the latest episode of the series Art in Isolation co-produced by Kunsthalle Praha & Memory of Nations. Read more
"I'm the leader and member of a single clan. That clan is named Milan Knížák." The foremost figure of Czech performance art, Milan Knížák, in this documentary portrait recounts endless interrogations, his friendship with Jindřich Chalupecký, as well as a reality more powerful than pop-art and the feeling of intense post-revolutionary solitude. Read more
Kunsthalle Praha is a newly emerging space for art and culture in Prague´s historical centre. It will offer visitors a wide range of exhibitions and educational projects, cultural events and social activities. Kunsthalle Praha´s mission is to contribute to a deeper understanding of Czech and international art of the 20th and 21st centuries and to communicate this with a dynamic, contemporary programme to the broadest possible public.