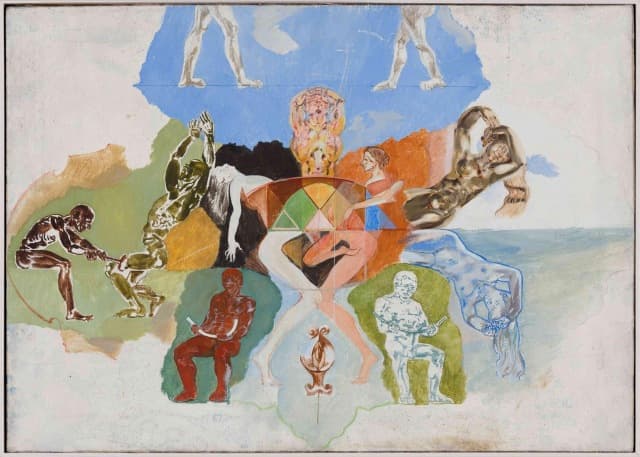 In February, we unveiled Lightness, the fourth work in our site-specific Facade Project series. The light installation was introduced in person by its creator, Aliona Solomadina, in an evening performance called Lightness Live.
To see Lightness on the building façade, and even how it has become a part of the city for a few months has been a truly extraordinary experience. Letterforms that I originally captured in the architecture of the city have come back as part of the city environment. Such transformations give me tremendous inspiration, and the main thing is that, in this case, the creation did not stop at letters. The presentation of "City of Forms, Prague" became a unique experience of shaping in itself. With the music by Sirakusy and videos by Goldenliustra my graphic works directly responded to sound and motion. The emphasis was on the actual process of creating letterforms," summarizes Aliona Solomadina, who in the course of creating Lightness in Prague, created a whole new alphabet.
For the most part, she has been developing the City of Forms project in her home city of Kiev: She walks through the streets, examining both architecture as well as the life of the city. She notices details, photographs and then transforms the captured forms into letters and symbols. It was exactly in this way that Lightness was created, a work influenced by the Brutalist architecture of Karel Prager, the philosophy of the iconic novel by Milan Kundera, The Unbearable Lightness of Being, but also simply the need to seek new paths and to be constantly open to new inspirations.
Kunsthalle Praha is a newly emerging space for art and culture in Prague´s historical centre. It will offer visitors a wide range of exhibitions and educational projects, cultural events and social activities. Kunsthalle Praha´s mission is to contribute to a deeper understanding of Czech and international art of the 20th and 21st centuries and to communicate this with a dynamic, contemporary programme to the broadest possible public.